Reporting Tools: 5 Things You Need To Know Before Choosing
You may have viewed many articles or reviews about reporting tools lists or open-source reporting tools. Have you decided which to choose among these? Do you feel confused, which is best for you?
Before you decided, please ask yourself, do you know the answers to the following questions?
What are the reporting tools?

What types of reporting tools do you need?

What other functions of reporting software in companies?

What the difference between Excel, BI software, and reporting tools?

How to choose the right reporting tool?
If you have no idea. Keep reading …
The answers may help you to make a better decision. 
1. What are the reporting tools?
Reporting tools are the software help you extract data from the databases, and dynamically display the data in the form of tables, charts, and dashboard.
In other words, you can view reporting software as various styles+ dynamic data.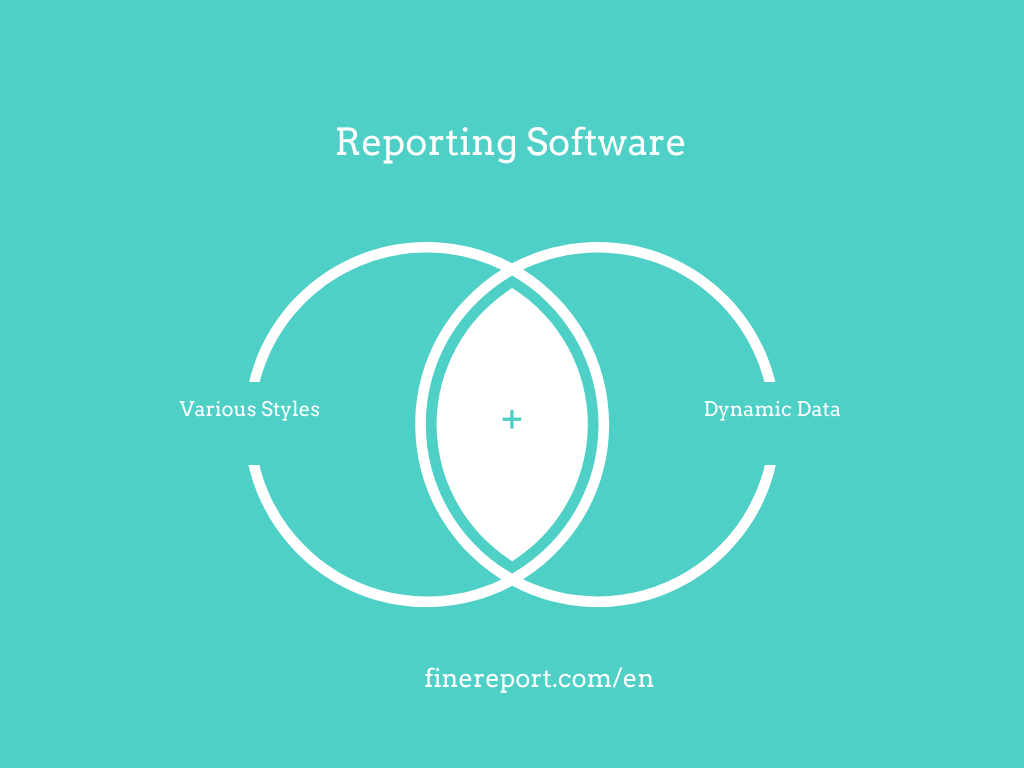 Through reporting tools, it is easy to make financial statements, sales reports, and electronic invoices in batches. 
Reporting software release the report developers from the repetitive work. 
They can automatically generate monthly reports, quarterly reports, and annual reports, as well as dynamically present real-time data. These help business people to discover the latest insight.
2. What types of reporting tools do you need?
Generally, there are two types of reporting software. 
One is the reporting software that mainly deals with the fixed report. When creating the fixed reports, the IT department will first define the picking-number formula and arithmetic logic. The background covers complex operations. 
In the foreground, business people can view, add, delete, or change the data on the web. It does not involve the modification of the report structure. The fixed report is the most common in daily report development.
This type of reporting tool is suitable for IT departments and reports developers in different departments. 
Another type of reporting tool is working as the function of the BI tools, which is called self-service reporting. 
Business people can drag the fields to create the reports without predefined structure. It can deal with simple temporary queries.
This type of reporting tool is suitable for data analysts or business analysts.
3. What other functions of reporting tools in companies?
3.1 Enterprise Reporting For Visualization 
As the types of charts become more diverse, and the visual effects become more impressive, traditional reporting software in the companies begins to play a role in data visualization.
With the rich charts and graphs, the reports are no more just the tables. The KPIs can be tracked via dashboards on the TV screen in the meeting.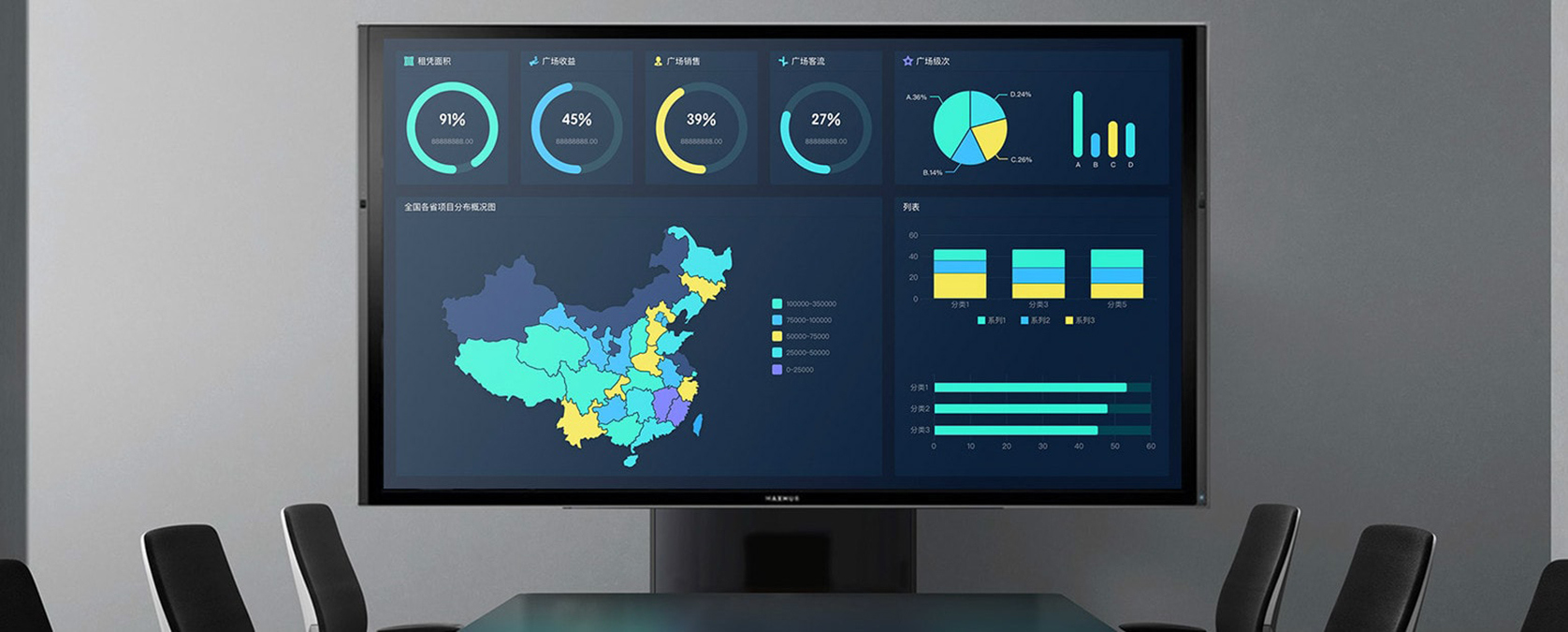 The project progress can be monitored in the monitoring center.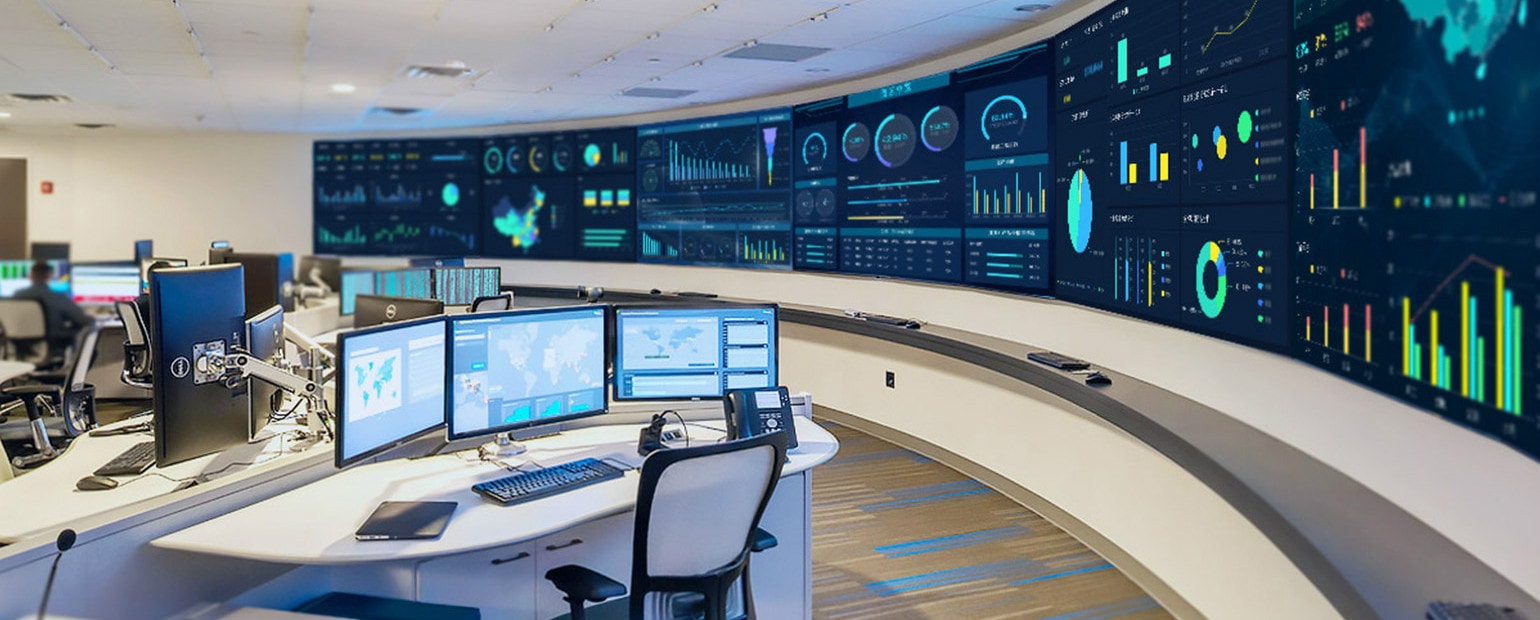 The exhibition also becomes more technical.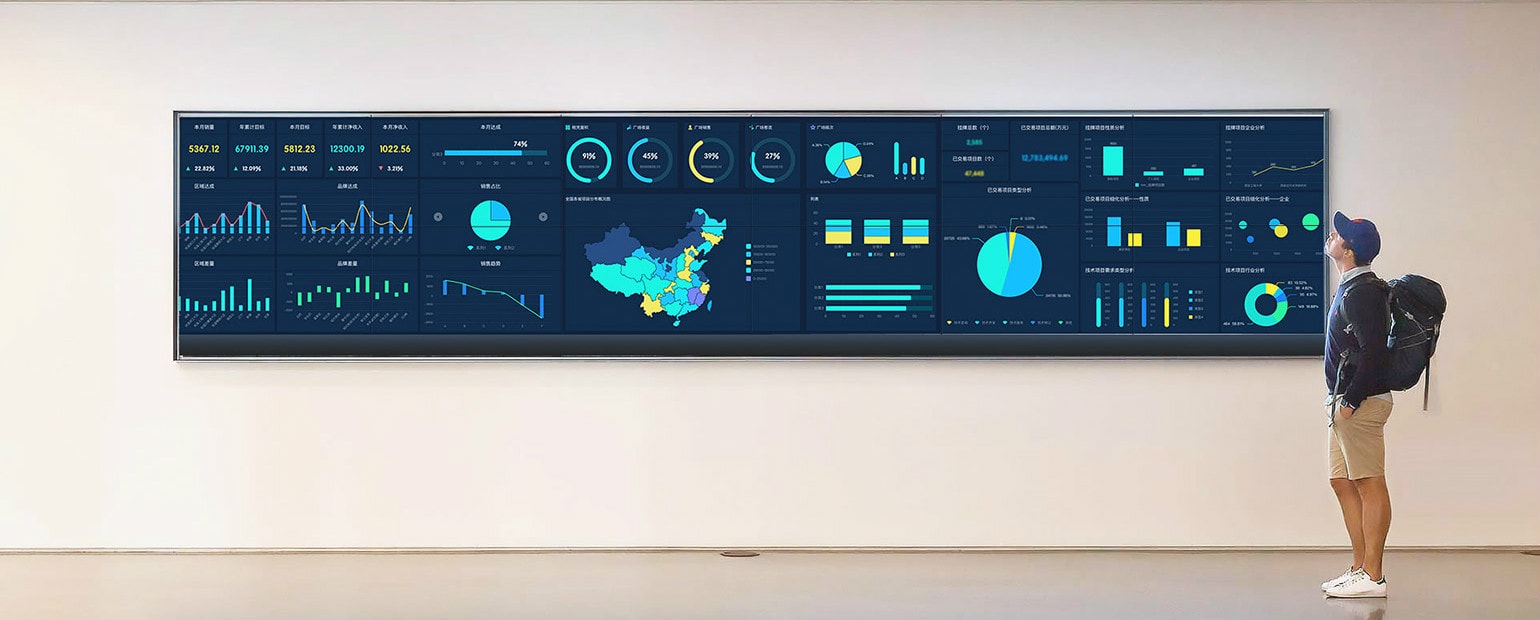 3.2 Enterprise Reporting For Analysis 
The modern reporting tools also can deal with the analysis demands in the business.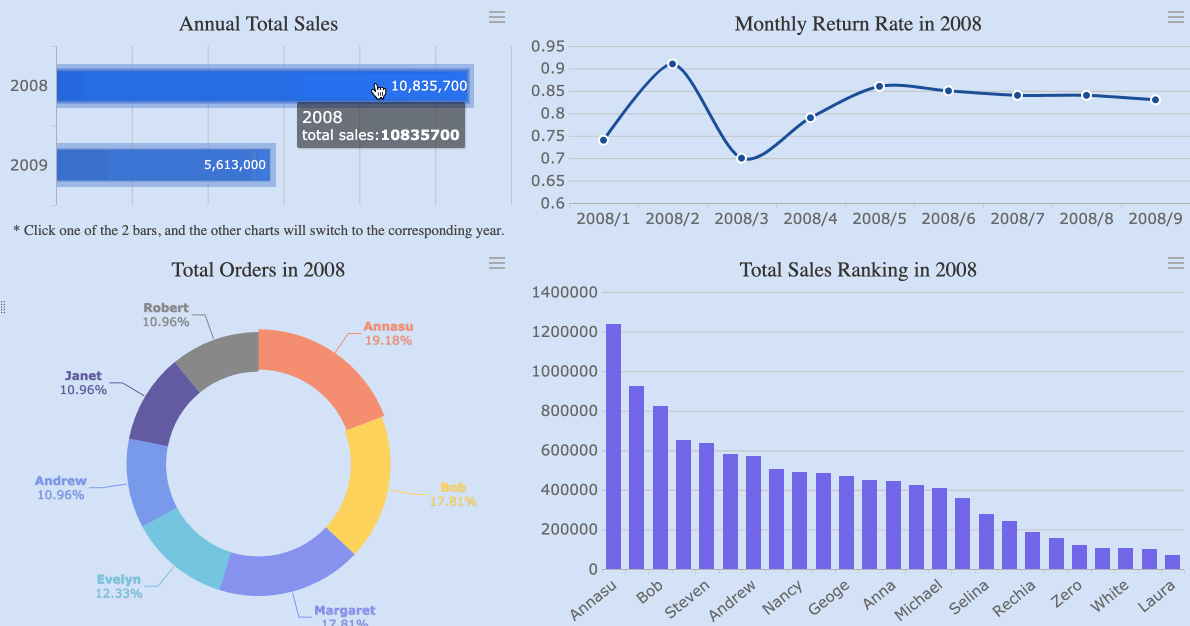 Through functions such as interactive dashboards, multi-dimensional drilling, linkage analysis, and so on, you can perform advanced analysis and keenly discover the connection between data.
And the automatic refresh ensures the analysis up-to-date. 
4. What the difference between Excel, BI software, and reporting tools in reporting?
4.1 Excel VS Reporting Tools
Excel is still the most popular software that companies use it for making reports. But, people who often deal with reports know that it is very troublesome to use Excel as a reporting tool. 
First, generating reports manually is easy to make errors and is time-consuming. 
Second, it's hard to detect problems in Excel in real-time. Once the data is wrong, the query in Excel takes a lot of time. But with reporting tools, you can understand the data information through simple queries with the widgets. 
Finally, Excel spreadsheets are presented in very few ways. Although some of the features of Excel spreadsheets are now much improved, they still lag behind reporting tools.
4.2 BI Software VS Reporting Tools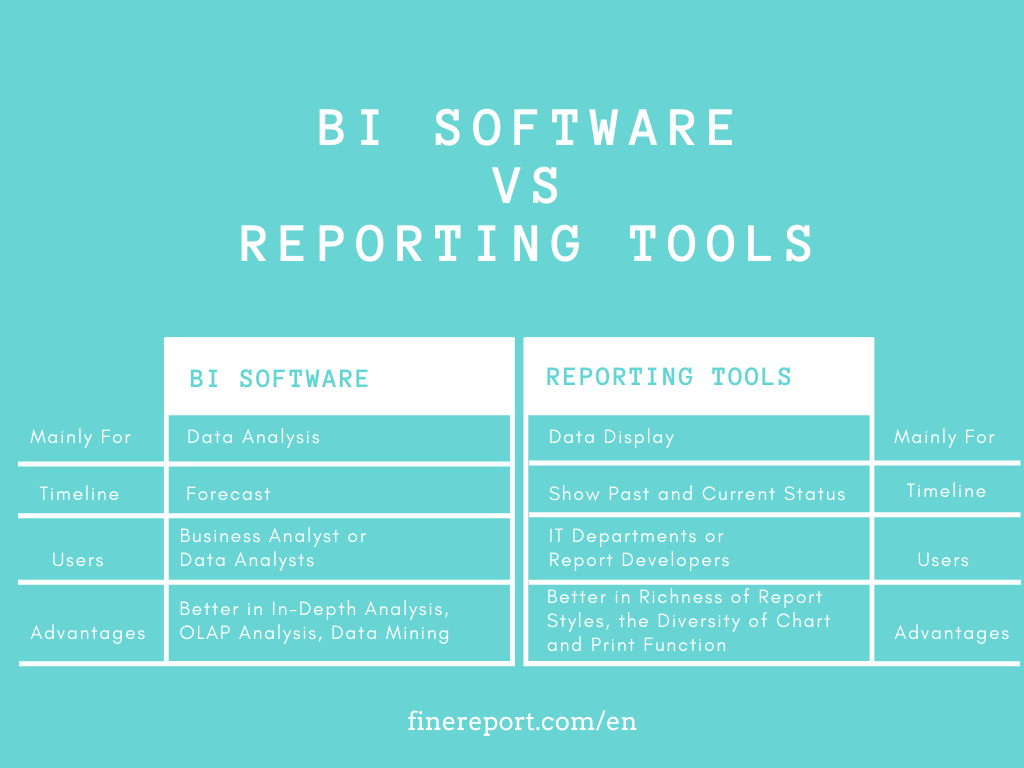 There are many BI software with reporting capabilities. Many people confuse reporting software with BI software, but they are different. 
In conclusion, a reporting tool is mainly for data display, while a BI tool emphasizes data analysis. As mentioned above, reporting tools are primarily for IT departments or report developers. They use reporting software to make data reports and chart reports, as well as electronic invoices, process sheets, receipts, etc. These show you past and current status. 
Business intelligence software is primarily for business people and data analysts. The essence of BI software is 'data+business understanding'. 
The 'data' part is like the reporting software, which is statistics and presentation of data. 
'Business understanding' means realizing in-depth data analysis and smart data forecast, via BI functions such as OLAP analysis, data mining, and so on. It tells you why the statuses are the way they are, and how to improve performance moving forward. 
However, in terms of reports, BI software is weak in the richness of report styles, the diversity of chart and print function.
Take FineReport as an example. As reporting software, FineReport provides three types of reports: General Report, Aggregation Report, and Dashboard. Among them, the aggregation report allows users to drag&drop the aggregation blocks to create irregular reports. 
Besides, users can export or print the reports to different formats such as Excel, Word, and PDF. These particular functions make reporting tools distinctive in reporting. 
5. How to choose the right reporting tool?
1. What types of 
data
sources
 does it support?
A good reporting tool should support the most common databases. It includes mainstream relational databases: Oracle, SqlServer, MySql, DB2, Sybase, Access, Derby, Postgre or Informix.
Besides, it is better if it supports the use of data in Excel, Txt or XML documents, BI multi-dimensional databases such as Essbase, SSAS, SAP, HADOOP, or other data sources including stored procedures, SAP data sources, and heterogeneous data sources. The more data sources the reporting tool supports, the easier when we use it. 
As we know, the enterprise data is from how many different systems and more complex data will be used in the future.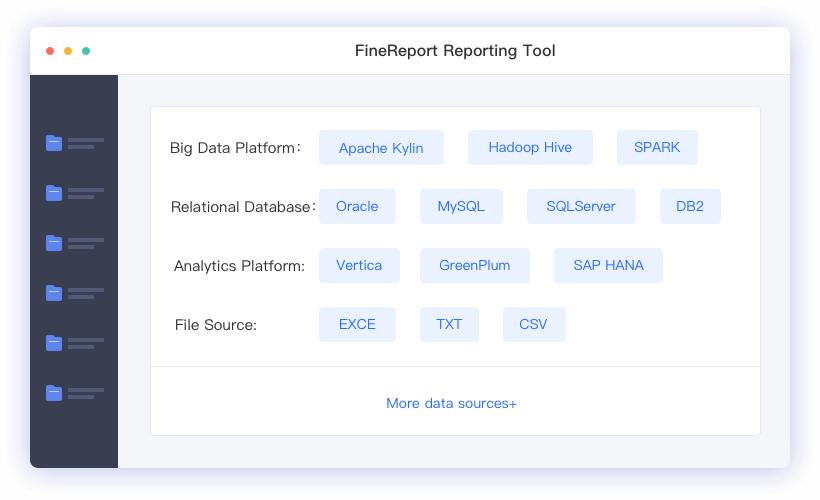 2. How easy is it to use the report designer?
We all want to design a report as quickly as possible. This based on how easy is the report designer to learn and how easy is it to use. It's wonderful if we only use a little or no coding. An Excel-based interface will help a lot if you want to save time and let your customer create reports by himself without IT help. Anyone who used Excel before can be a quick learner.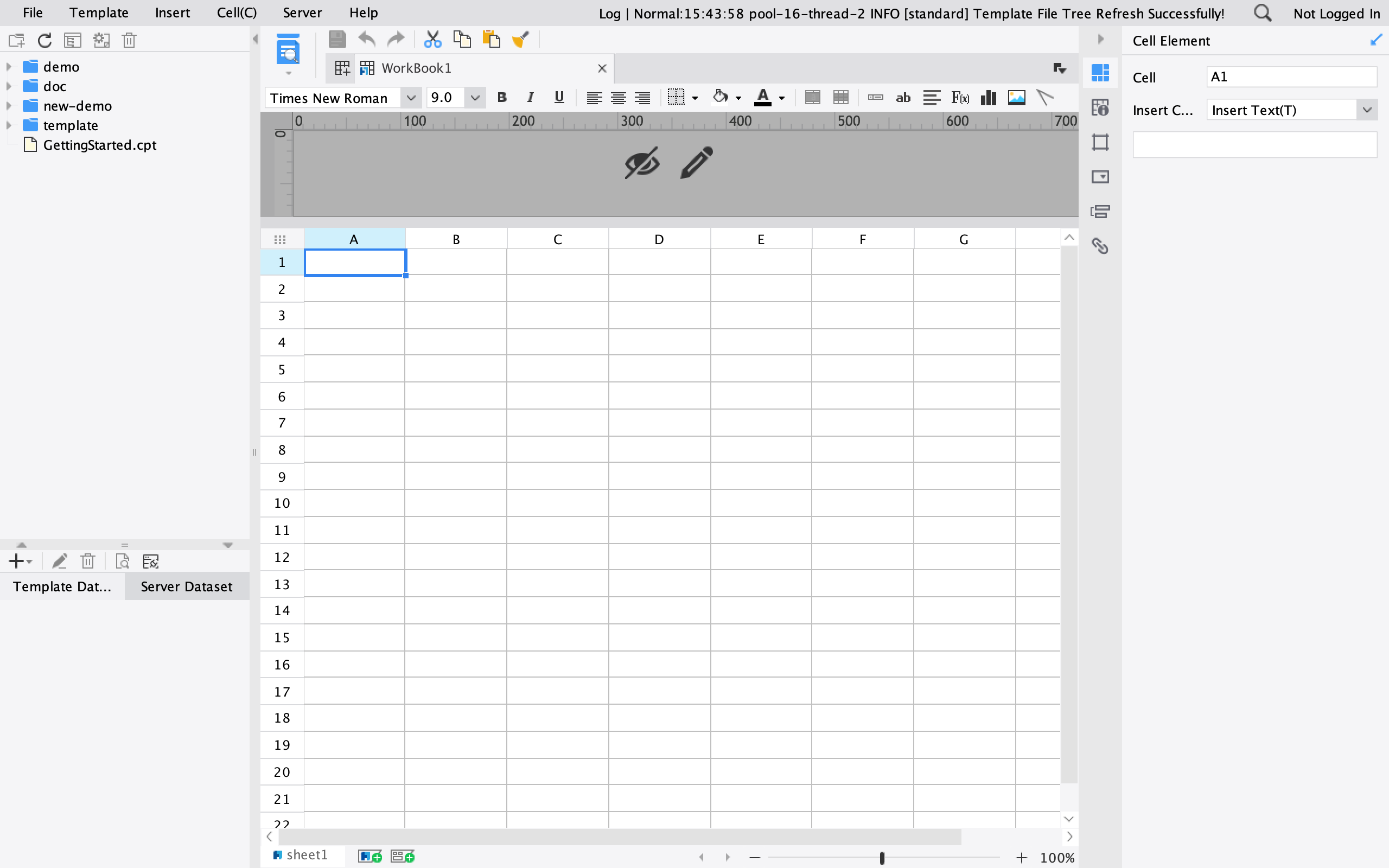 3. Does it support the complex report and rich visual effects?
Inevitably, some complex reports incorporate different sections or sub-sections, combining different report types and formats. 
An excellent reporting tool must support it and makes it easy work.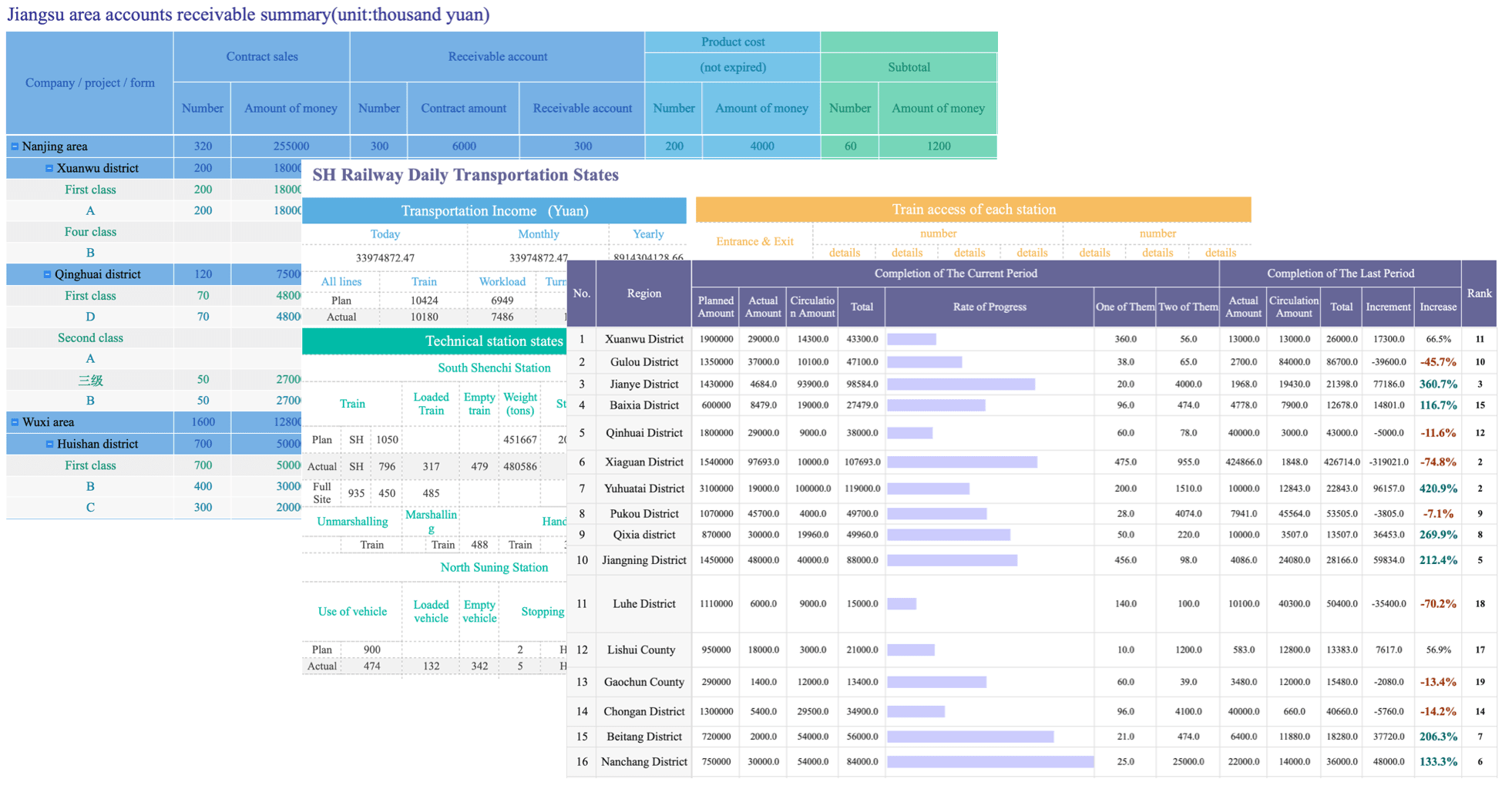 Also, rich tables, graphs, and charts must be supported to display complex data, making it easier to read.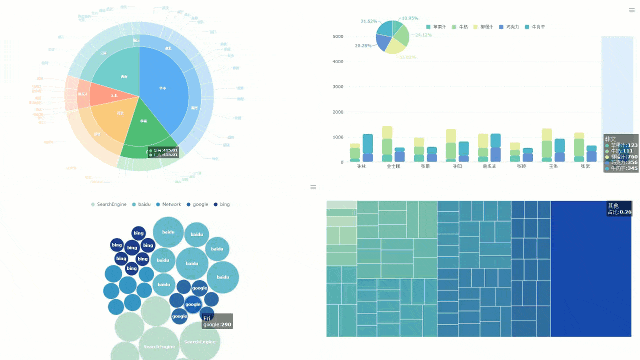 User-friendly interactive effects and a pleasing appearance are also significant.
4. Does the reporting tool support 
mobile
 devices?
Many people would agree that we've just entered the "post-PC" era. We are soon going to be surfing almost exclusively on our smartphones and tablets. 
Mobile Application can make us check the report anywhere at any time, periodically send reports we want and can warn us if an emergency happens.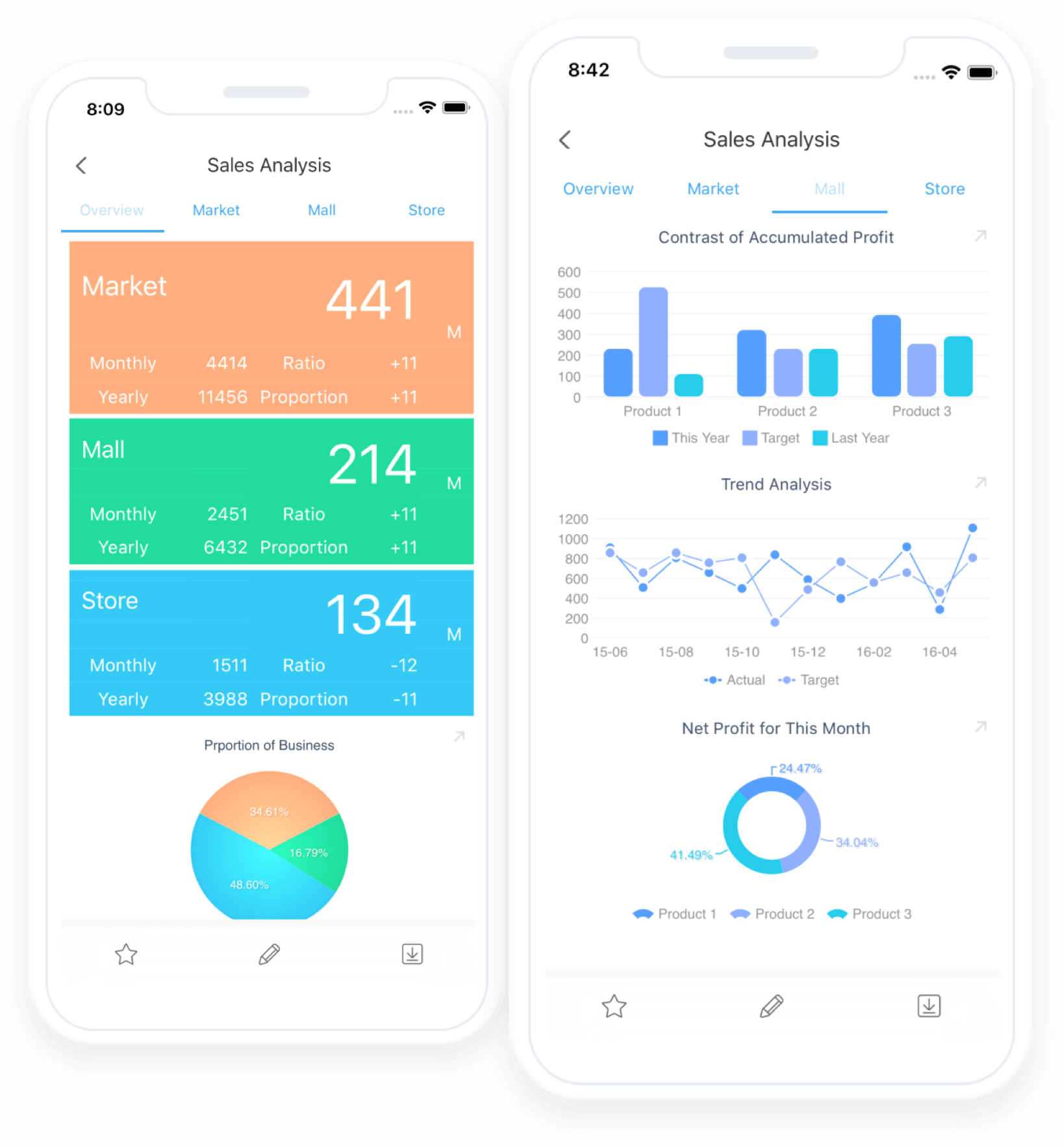 5. What types of 
export and printing formats
 does it support?
Exporting report is a convenient way to share or do more in-depth analysis. So, it is important that the reporting software can support exporting .pdf, Word, Excel, .txt, .svg, images, or other formats. 
Printing the reports is also a common demand. We want to use an easy way to print and get high accuracy. Therefore, a wide variety of print controls, including page-break printing, scale printing, silent printing, or offset printing, is also needed to meet different print requirements.
6. Is the
 reporting software
 an open application?
An open application means flexible customization. 
The open reporting software lets developers use web scripts or API interfaces for deep development and control. And if it can support plug-in development, there will be rich and amazing functions for users.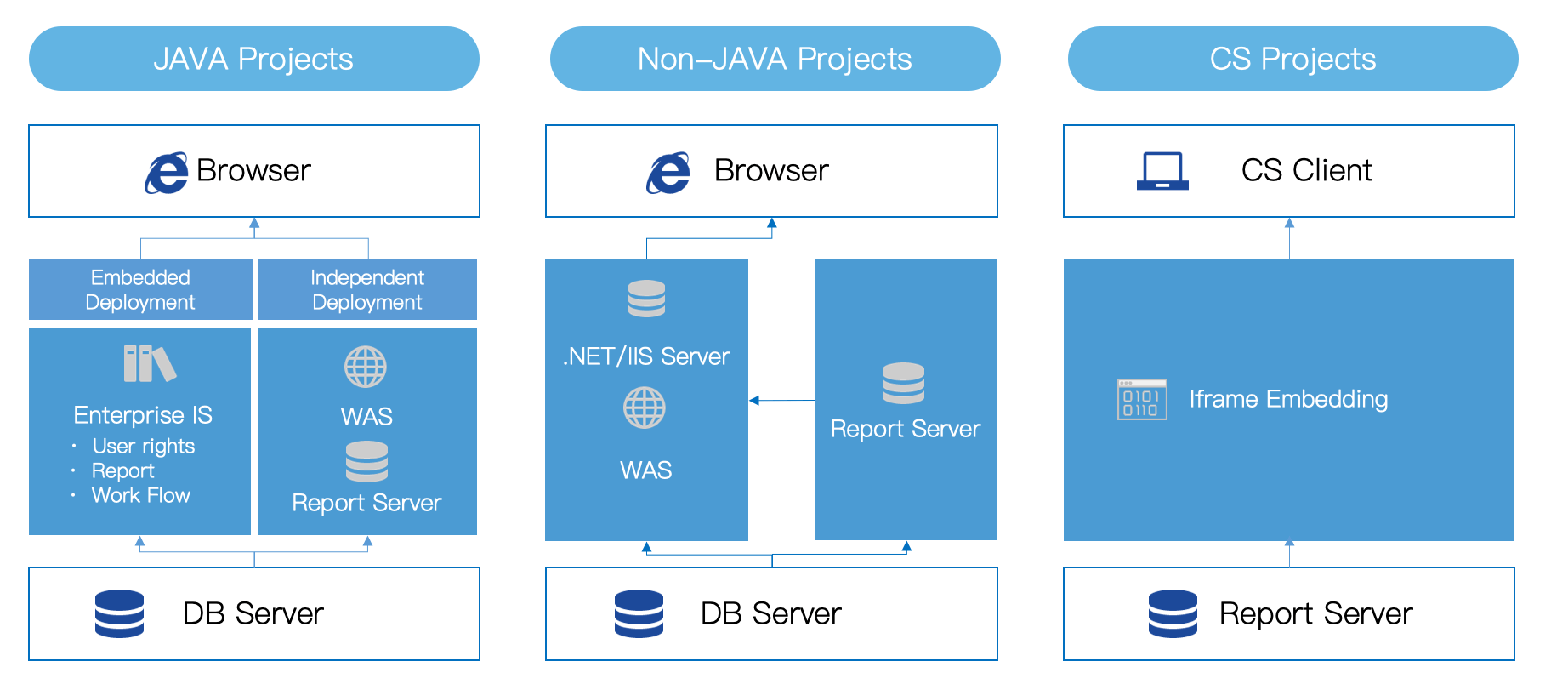 Summary
After this article, have you had a deeper understanding of reporting tools? Hope this will give you a guide to choosing the best reporting tool.
You might also be interested in…
Top 10 Free and Open Source Reporting Tools in 2020
A guide to take your data reporting to another level
2019's Best Excel Reporting Tool that Reaches Far beyond Excel