Best Reporting Tools List You Can't Miss in 2020
Reporting tools play vital importance in transforming data into visual graphs and charts, presenting data in an attractive and intuitive manner. An excellent reporting tool will let you gather information conveniently and to have a comprehensive view of your business. Today, I listed the 10 best reporting tools you can't miss in 2020, which covers the open-source and commercial, different types of reporting tools.  In this reporting tools list, I highlighted these software's benefits, disadvantages, price, and suitable users. Welcome to take full advantage of it!
Reporting Tools VS BI Reporting 
There are two types of reporting software. One is reporting software that mainly deals with static reports. The other is working as the reporting capability of BI tools, which is usually called BI reporting. The former is more professional in report making, presentation, and printing, while the latter can make OLAP and predict analysis thanks to the BI capabilities. These two types of reporting tools will both be covered in the following list. 
FineReport
Crystal Reports
Jasper Report
Zoho Analytics
Yellowfin
Agency Analytics
Board
Sisense
Host Analytics
Tableau
An In-Depth Look at the Most Popular Reporting Tools List
1.FineReport
FineReport is a java reporting tool designed for enterprises to deal with the demands for various, frequent, and complex reports. The basic features such as database support, scheduling report, security guarantee satisfy the business needs.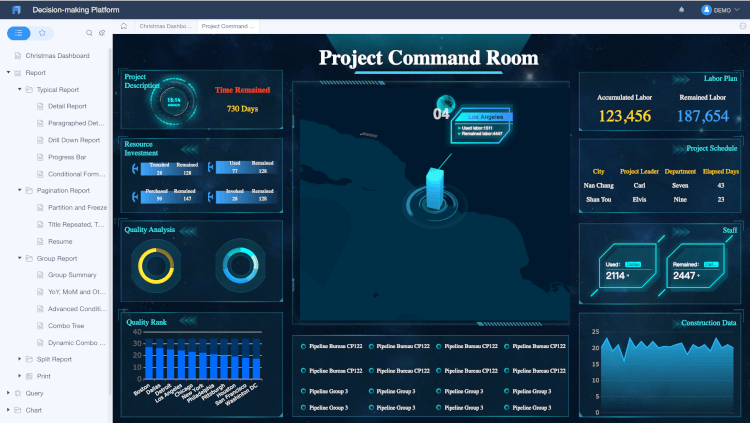 Price: Free for personal use without time and features limit. When beyond two users, pay for the functions you need.
Pros:
The excel-like designer is user-friendly for non-technical users.

The feature of data entry supports writing data back to the database via online forms.

Rich APIs for customizing, flexible to integrate with third parties such as CRM, OA, ERP and so on 

Wide variety of visualization options such as 3D charts, maps, GIS relationships, dashboards.
Cons: 
As reporting software, it does not support OLAP.

No recommend charts feature; you need to choose the charts by yourself according to the data.
Best for: report developers across varying industries and scaling sizes.

2.Crystal Reports
SAP crystal reports is the reporting tool of the SAP Crystal solution. It is perfect in its pixel reporting capabilities.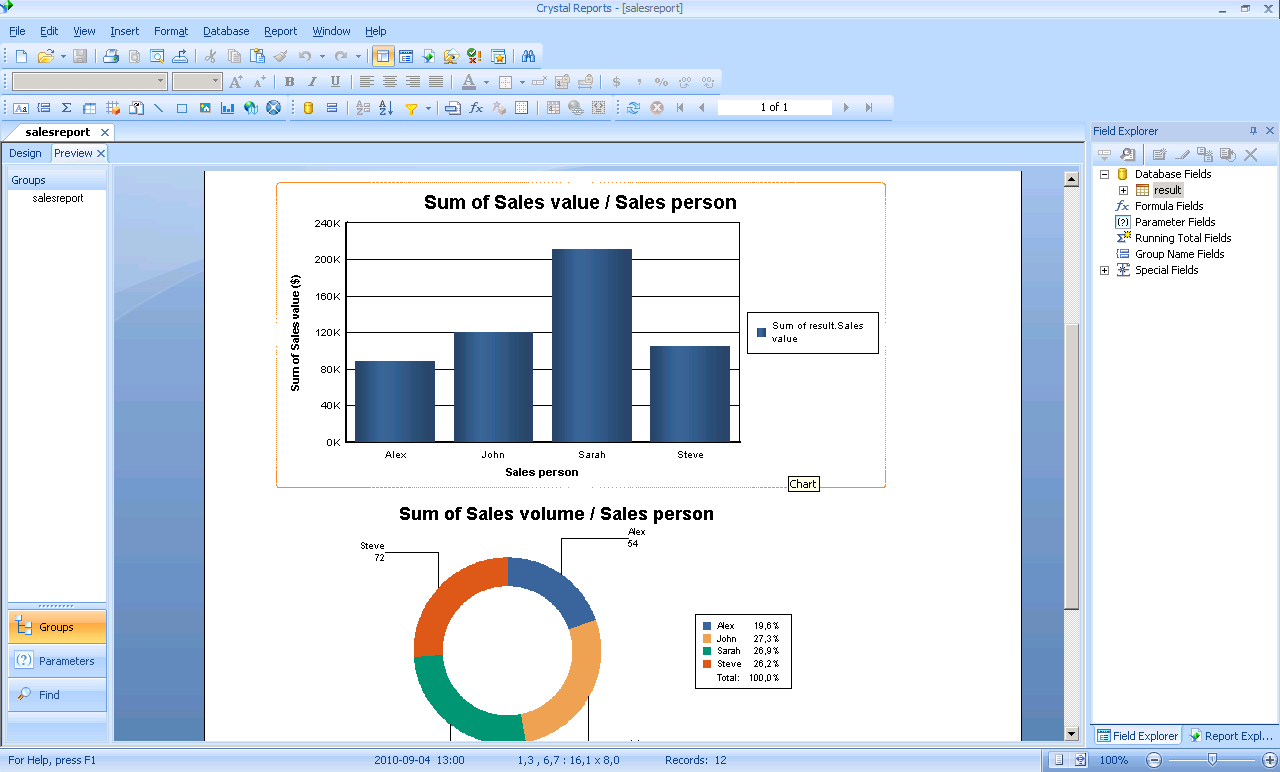 Price:$495.00/one-time/user, no free version but a free trial 
Pros:
Support broad data sources, including Access, Excel, XML, ODBC, JDBC, data from Salesforce, and so on. 

Deliver the output in over a dozen formats, in 28 languages

Great resources for Crystal Reports professionals on Linkin and Yahoo.

Easy to add a .Net program to be run automatically. 
Cons: 
Graphical features such as charts are not as enhanced as in other reporting tools.

It might often crash after a software update. The process is long when formulas are over 100. 

Does not support installed on Mac and Mobile

No control on data level security 
Best for: small to medium-sized business reporting needs       
3.JasperReport
JasperReport is an open-source and java based reporting tool. It is also a Java library and cannot be installed on its own.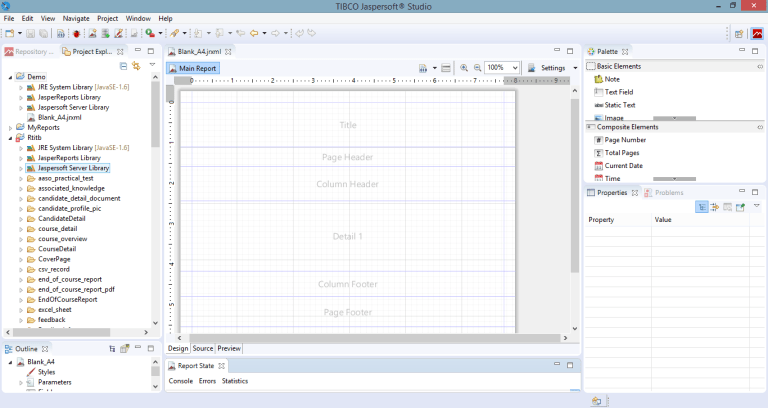 Price: The product is free, while the help documentation is commercial. 
Pros: 
No cost level available for simple deployment and use.

The installation is easy as a combination of "back-end" components.

Support printing ready reports and automatically emailing the reports.
Cons:
Some features are not very intuitive.

The flexibility is low; it just can be embedded into Java applications, and the integration cost lots of work. 

The learning cost is high for non-technical users. 
Best for: Java developers who want to add reporting capabilities to their applications. 
4.Zoho Analytics
Zoho Analytics is a cloud-based self -service BI with reporting capabilities. The formerly is Zoho Reports.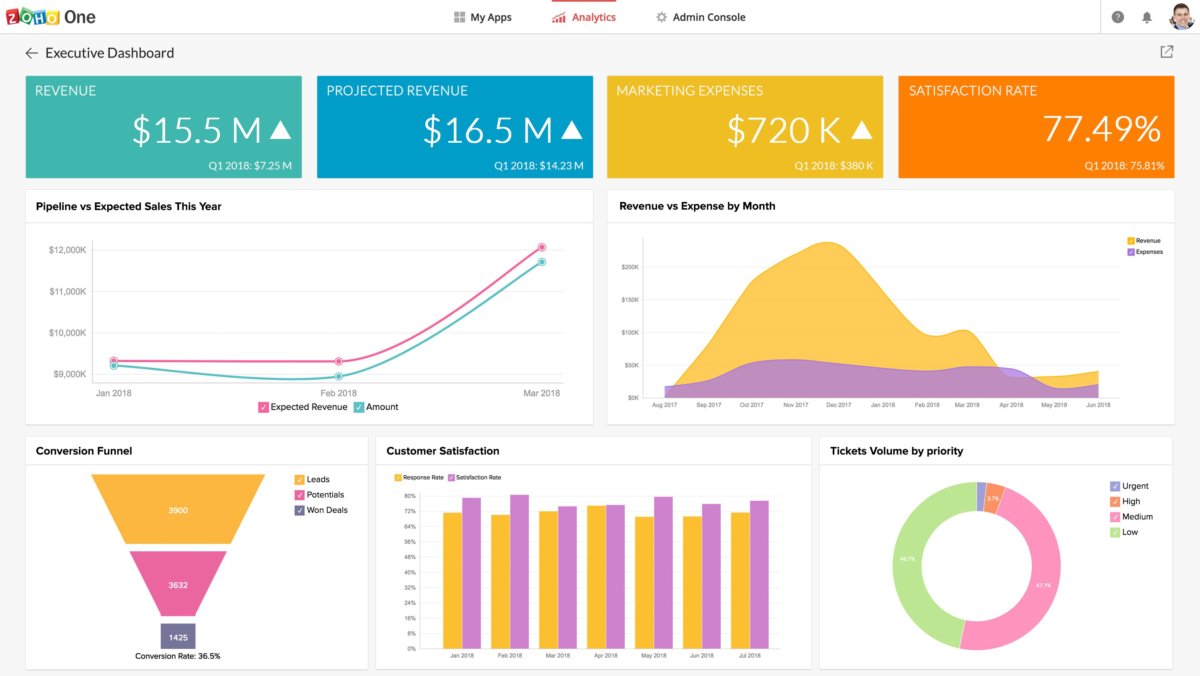 Price: $22-$445/monthly depending on the users and data amount, 15 days free trial.
Pros:
Apply AI, ML, and NLP technologies for the augmented analytics

Easy to use for non-analytical users. 

Data can be imported from databases even behind firewalls.
Cons:
Limitation on the number of email addresses while scheduling reports is restricted. 

The updates are not well documented. 

Drill down in charts could be better.
Best for: CXOs, sales managers, analysts, consultants 
5.Yellowfin
Yellowfin is an innovative BI suite with reporting tools features. It is stunning in the storytelling capabilities.
Price: Quote based
Pros:
Yellowfin Signals help discovers and sends automatic alerts about critical signals changes in the business.

Yellowfin Stories and Present help build management and financial reports and presentations with a single source conveniently.
Cons:
It does not support integrating with various platforms like Quickbooks, SAP.

The only available language is English.

It does not offer a knowledge base and forum.
Best for: business analysts
6.Agency Analytics
Agency Analytics is a marketing campaign focused reporting tool for generating reports and dashboards for SEO auditing and monitoring campaigns.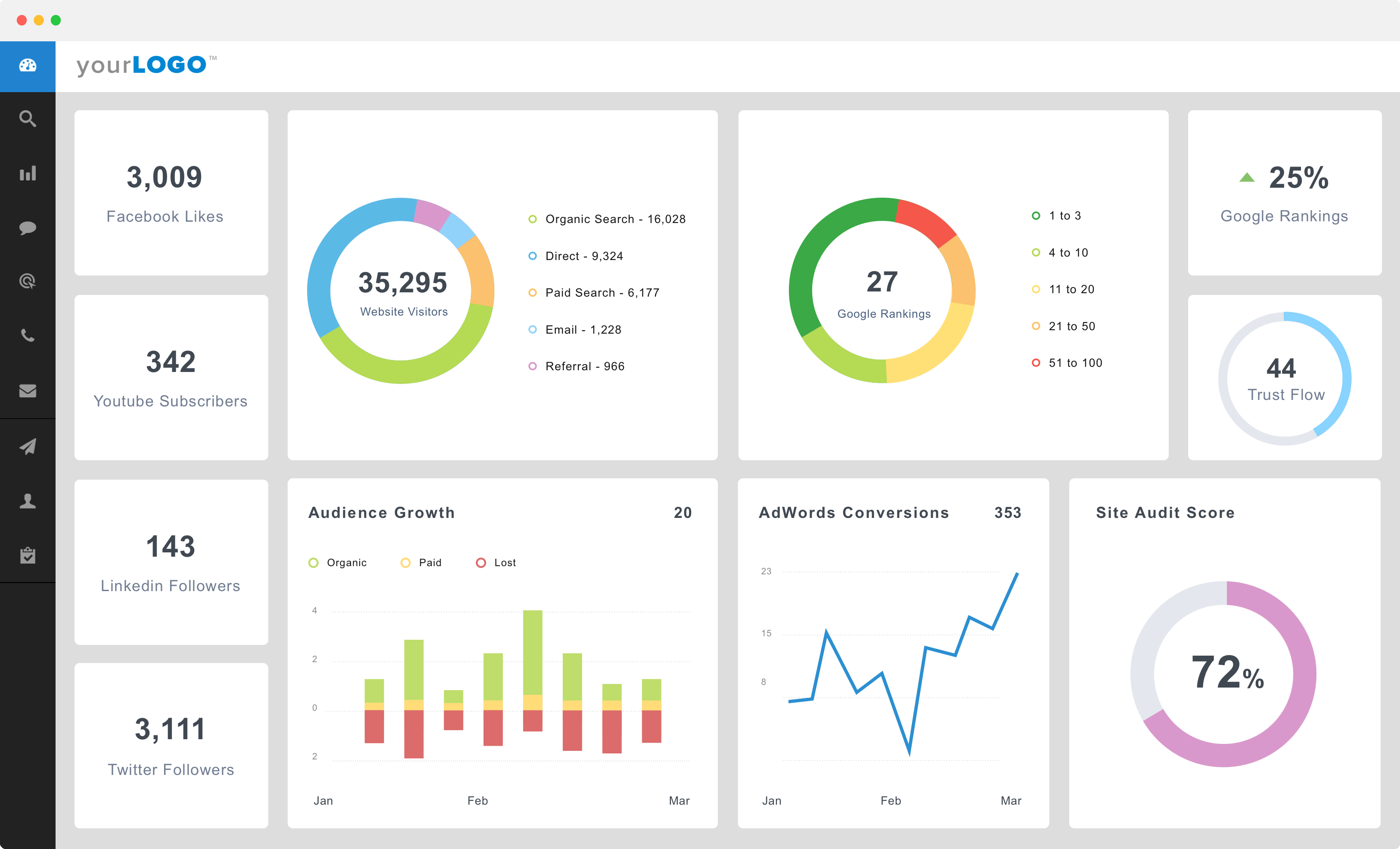 Price: $49-$399/monthly, 14 days free trial  
Pros:
Support put multiple campaigns from various channels to the same place to get the whole picture.

Easy to integrate with other marketing channels such as Google Analytics.

Features like rank tracking, site audits, and backlinks reports are user-friendly.
Cons:
Can't see the competitors' backlinks in the backlink section 

Unable to display comparison data on a weekly, monthly and quarterly basis
Best for: marketing agency or departments with the marketing campaign needs
7.Board
Board is a self-service reporting tool that combines the BI tools and the reporting capabilities in a single platform. The key idea of this software is all-in-one that offers a unified architecture for BI, analytics and performance management.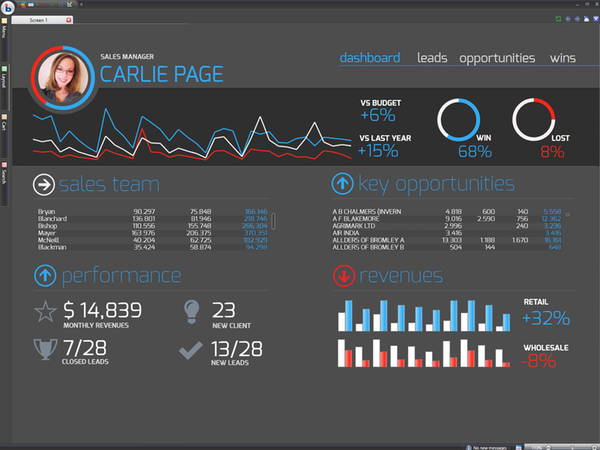 Price: Quote based
Pros:
 The capability of "slice and dice" data, analyze different datasets is powerful. 

The "ALL IN ONE" design allows you don't need another tool to make your CPM environment.

Users can get back reports through spoken language thanks to the NLR/NLG technologies. 
Cons:
Without the community forum, to learn Board deeper is a low process.

Limited performance of the Excel add-in causes some crashes.

It only can be installed on Mac.
Best for: enterprises with BI needs
8.Sisense
Sisense is an agile business intelligence solution that provides an end-to-end reporting solution. The in-chip architecture of Sisense speeds up the data tasks.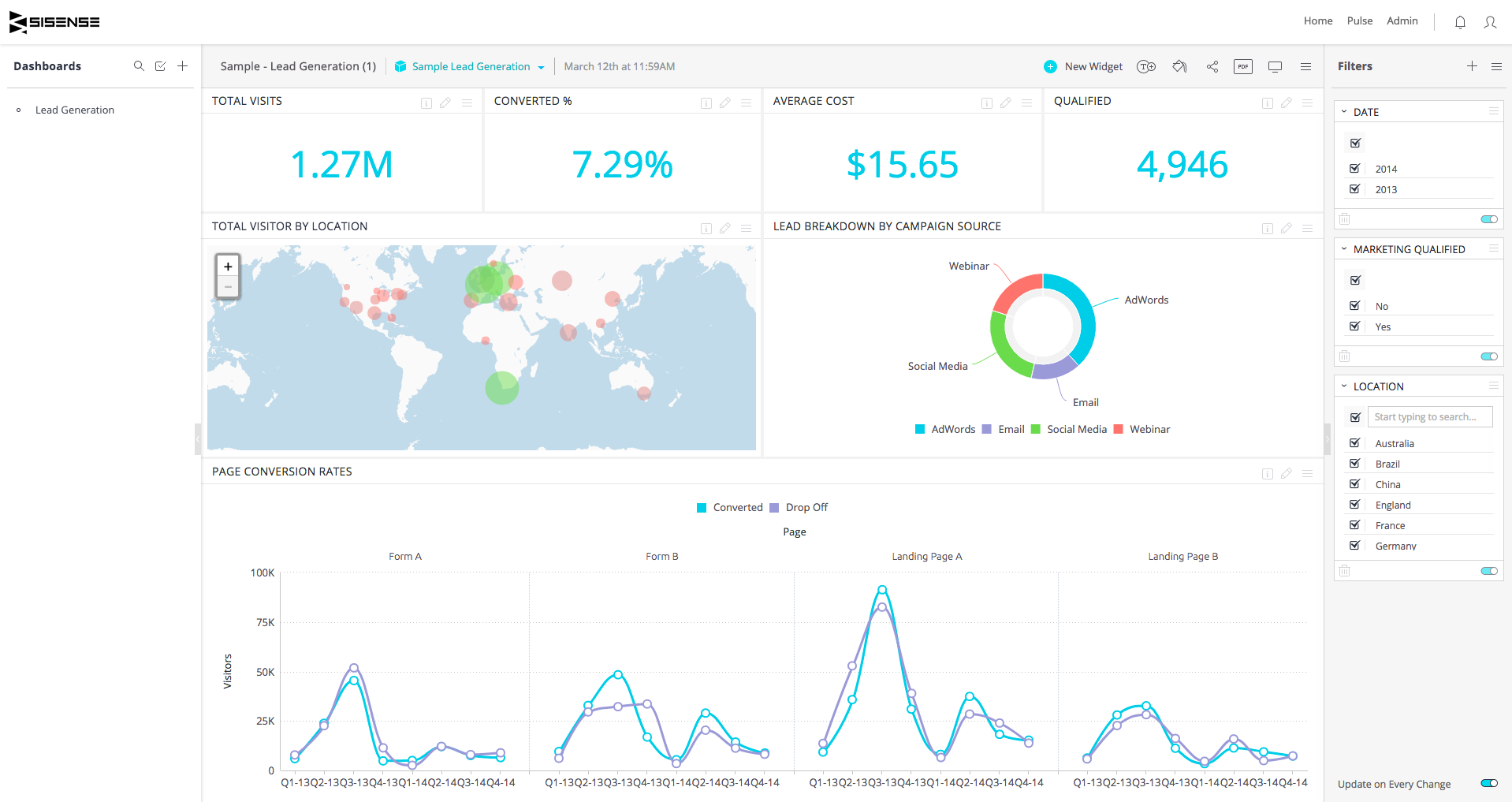 Price: Quote-based
Pros: 
Visual ETL and UI for data relationships and modeling with ETL. 

Data alterations and updates are fast.

Data ingestion and cleaning are fast due to its chip methodology.
Cons:
Instability of the data cubes, runs, and failures.

There are some unknown issues in widgets, dashboards, filters.

Cube management logic is growing old. It needs a revamp, more languages supported, and a more advanced fault-tolerant incremental build mechanism.
Best for: CXOs, sales managers, analysts, consultants
9.Host Analytics
Host Analytics is a cloud financial planning and reporting tool designed for budgeting, planning, forecasting, and more.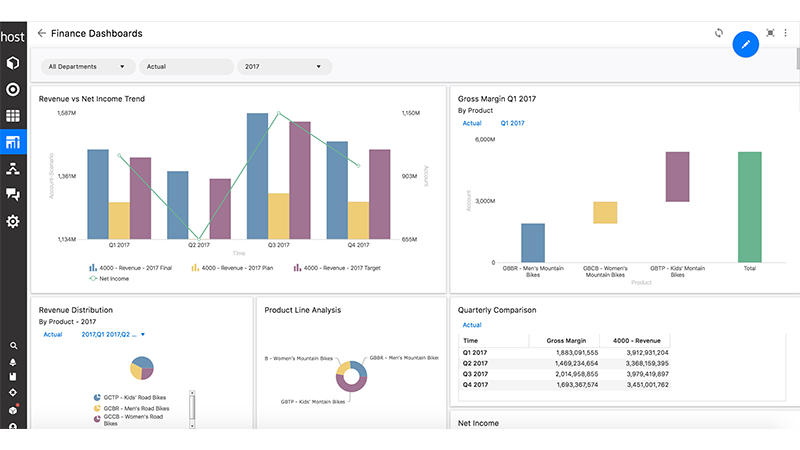 Price: Available upon request 
Pros: 
The planning tool helped standardize the budgeting process.

It can include links to images of transaction source documents, providing excellent transparency in reporting.

Its ability to quickly consolidate all agency financials at month-end and close the books on time.
Cons:
The access was made easy with an SSO solution, but the timeout issue is causing customers to complain.

Modeling and PCR needs to be in touch to ensure accurate, up-to-date reporting
Best for: companies have demand for finance automate processes
10.Tableau
Tableau is the most popular data analysis and visualization tools, with shining reporting tools capabilities.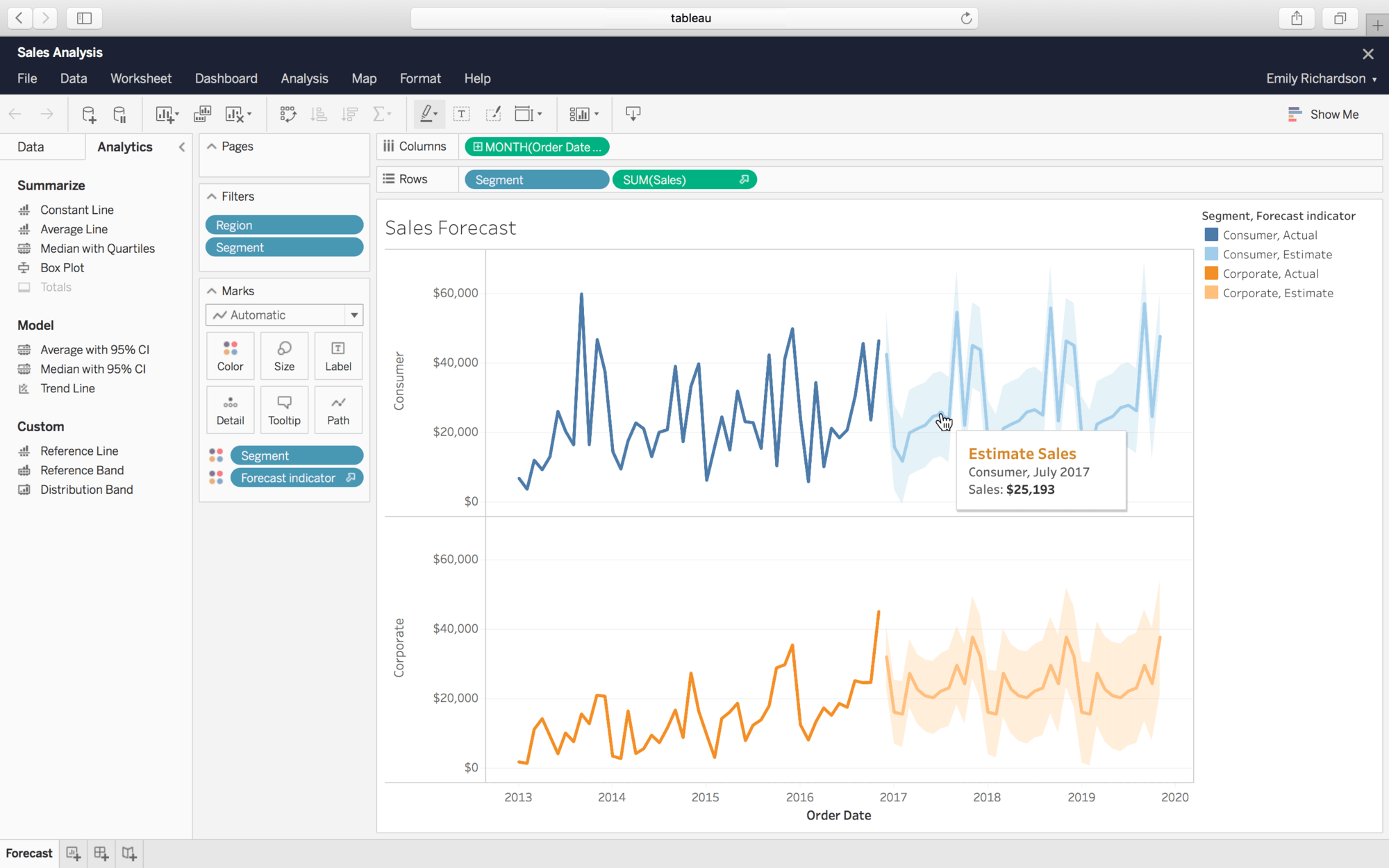 Price: Quote based 
Pros:
Remarkable visual image capabilities

Thriving community and forum 
Cons:
The cost is high 

The flexibility is low, and it is difficult to customized or embedded into companies' IT landscape
Best for: business analysts
Comparison Of The Best Reporting Tools List In 2020
Is this reporting tools list helpful to you? To help you better compare these reporting software, choose the best reporting software for you. I made a table for you!
You might also be interested in…
Reporting Tools: 5 Things You Need To Know Before Choosing
2019's Best Excel Reporting Tool that Reaches Far beyond Excel
Top 10 Free and Open Source Reporting Tools in 2020