2020's Best Excel Reporting Tool that Reaches Far beyond Excel
Microsoft Excel is the most popular office software. Many companies use it every day to deal with the data. But people who often deal with reports know that it is very troublesome to use
Excel
as a reporting tool.
Luckily, with the advent of excel reporting tools, you don't need to spend hours to learn
how to build an interactive reporting tool in Excel
.
Since I used the excel reporting tool. My work efficiency is at least 20 times higher than before.
Want to know the best part?
It doesn' need VBA, Pivot Table or any programming language.
I'll be sharing the details later in the post (keep reading!)
But first, let's talk about the excel reporting tool.
What is Excel Reporting Tool?
Excel reporting tools
are advanced
spreadsheet programs, designed to easy to create reports. The interface is like Excel.
So, the way to naming the cell, stetting cell attributes, editing the cell is the same as the Excel.
The operation is also similar. You can explore, display, sort, share datasheets.
There is no need to spend time on user training. It's easy to write and edit reports with existing knowledge of Excel.
The excel reporting tools are usually supporting import data from Excel, or export to Excel format
.
How to Create Reports From the Excel Reporting Tools?
In excel, to become efficient at reporting, you have to break down the process into smaller manageable steps
.
You also need to practice it. The more you can
eliminate
the repetitive work, the more efficient you can get.
But with excel reporting tool, to generate stunning reports, you only need three steps:
1. Connect to the database
Excel reporting tools usually support mainstream databases. By a few clicks, the data can
be imported
. In the same way, you can also combine the data from
multiple
databases to make a comprehensive report. If you want to create the reports from Excel, you just need to import your data from Excel.
The excel reporting tools provide rich built-in templates. You only need to bind the data column to the cell. Or you can customize your reports via dragging the widgets.
3. Publish and share the reports
In this step, you can preview your reports in the web browser. You can also export your reports to Excel, PDF, PNG to share.
10 Reasons to Shift Reporting from Excel to Excel Reporting Tools
Take
FineReport
as an example, which is my secret to creating stunning reports in 5 minutes. Do you what to know how? Keep reading…..
1. Repeat work VS Reuse template
The biggest problem with Excel for reporting is low efficiency.
Many report styles in the company are the same.
But there is still a lot of repetitive work since different departments have separate data with Excel to calculate
.
Luckily, with FineReport, you can reuse the same template. After completing a report template, other departments can reuse it. And it is very convenient to maintain. The efficiency has increased
dramatically
.
2. 
Barely
handle tens of thousands of data VS Process big data in seconds
In general, if your Excel worksheet has beyond 10,000 records in a month, its query and calculation speed will drop
significantly
. When encountering data with complex logic and various functions, Excel crashes
directly
.
For example, in a small supermarket, 10 cashiers receive 200 people a day, 10 items per person. In such an application scenario, Excel immediately falls down.
While FineReport supports big data. It is
absolutely
no problem to take hundreds of thousands of data.
Download template
3. Data loss VS Safe storage
The Excel data
is stored
on the personal computer of each business department. Once an equipment failure or an accidental deletion occurs, we lose the data and it is difficult to find it back.
With FineReport, the submitted data is direct o the database by the data entry function. This avoids data loss.
Download template
4. Fill in
repeatedly
VS Fill in online
Do you have a similar experience?
When using Excel for data aggregation, to collect the data, you need to send the Excel form to the people by email or other means
. After that, you need to gather data from tons of forms one by one. The process
is complicated
and the workload is vast.
With the data entry function of FineReport, you only need to send the URL of the web form. The data filled in the form would be direct to the databases.
FineReport also supports offline data entry and multi-sheet data entry.
You can import Excel data into the database via FineReport in batches.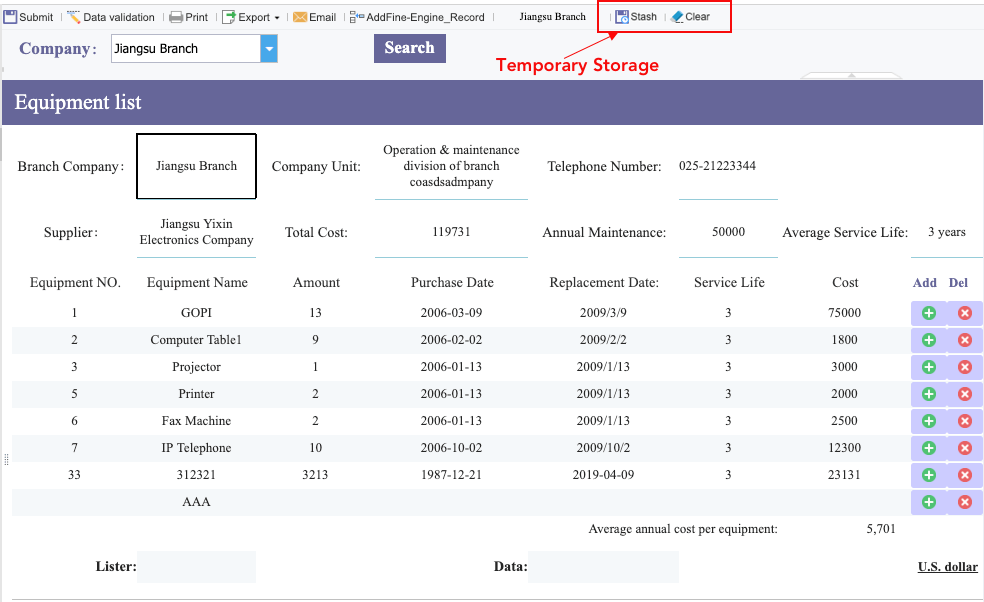 5. Data confusion VS Data unification
It is common to find the data is inconsistent in the cooperation work. When different people operate the same table, they change or misuse the data. It results in the final disagreement of everyone's data.
FineReport adopts the online deployment, and stores data in the database
uniformly
. So, each data modification is
uniformly
modified.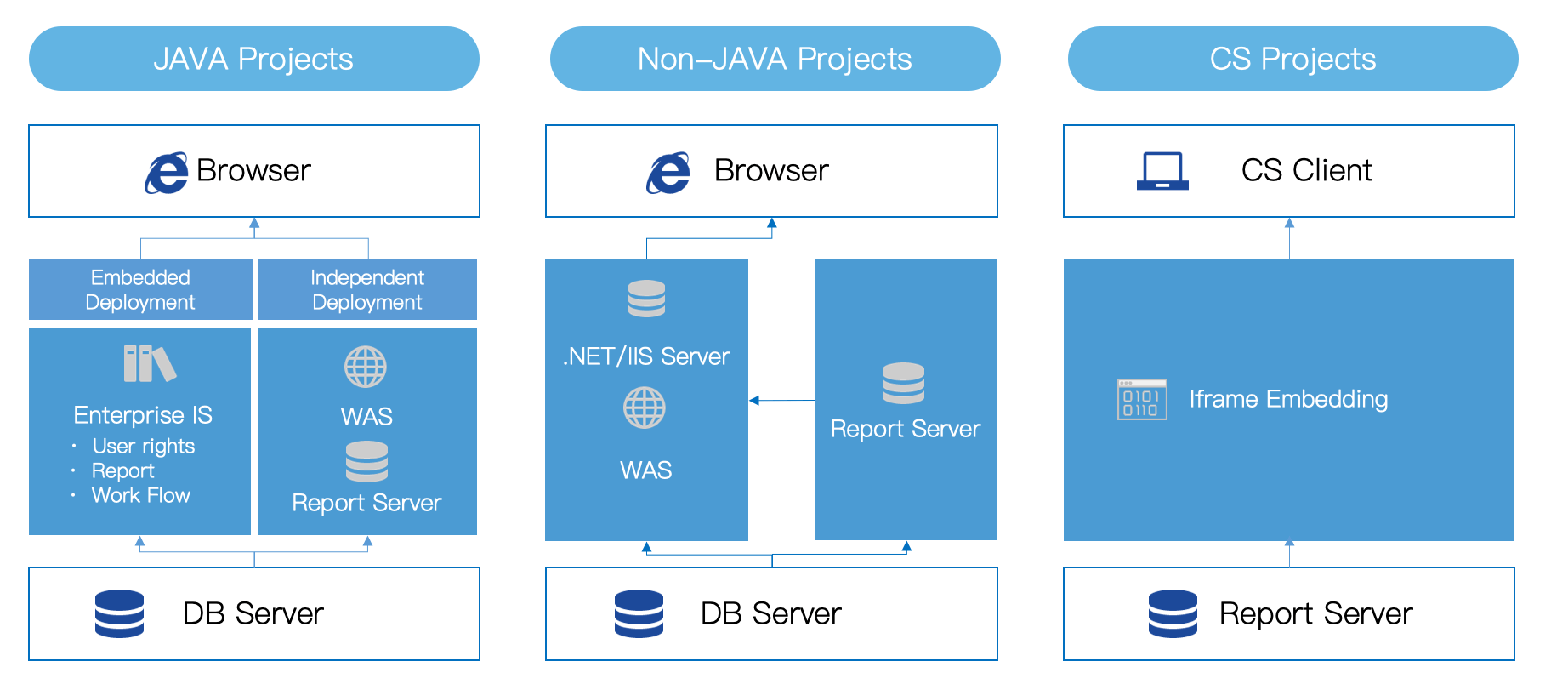 6. Time error VS Timely display
The data in Excel
is stored
on the personal computer of each business department. Whether we summarize the data of reporting in the current month or on the same day, there will be a certain time difference.
But, FineReport can display real-time data. Because this excel reporting tool directly
 connects with the database.
7. Low-security VS Authority control
Excel provides limited security. Although Excel can restrict access and change permissions. It can not manage the role of the user, nor can it impose different levels of access restrictions on the data.
FineReport provides rich authority authentications and refined authority control plans. It includes the username and password authentication, role authorization and digital signature authentication. You can set access restrictions for different templates and different roles.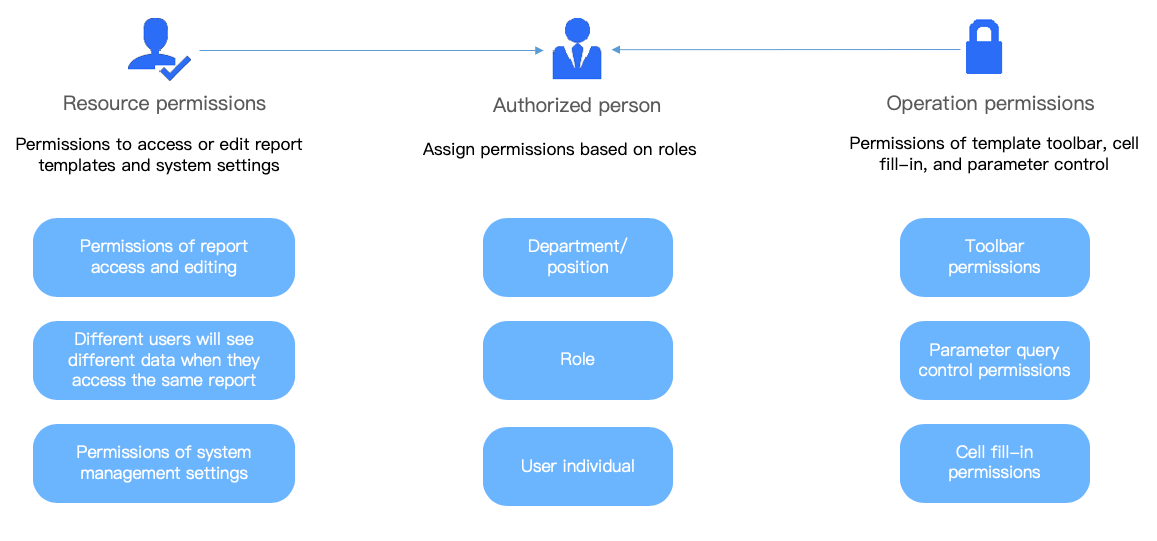 8. Complex condition filtering VS Flexible parameter filtering
We often need to do data filtering queries in business reports. If you use Excel, you need to write functions to achieve this. And a more complicated conditional filtering needs even programming.
FineReport provides a variety of parameter filtering controls. You only need to drag and drop the widgets to the interface. And then you can perform complex parameter filtering via this excel reporting tool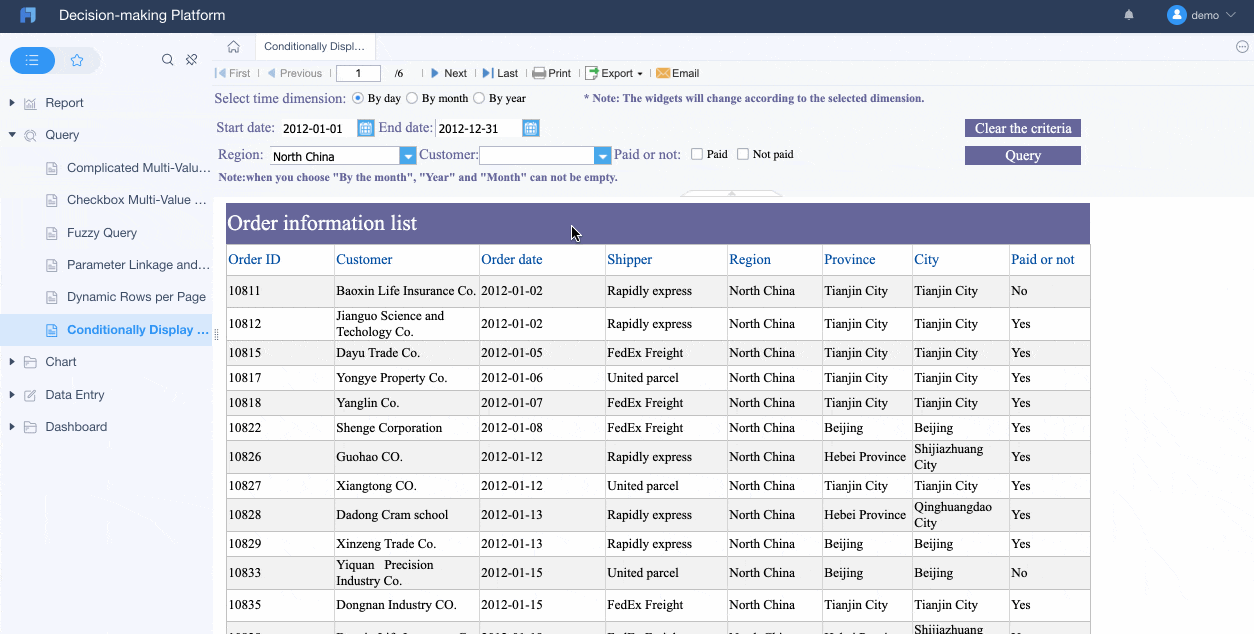 9. 
Unsightly
reports VS Stunning Data visualizations
Your leader may have a headache when seeing the dense data sets.
It is not impossible to achieve stunning data visualization with Excel, but the premise is that you are an Excel expert
. 
FineReport is a drag-and-drop mode for business people. Everyone can build an amazing visual report in 10 minutes with FineReport.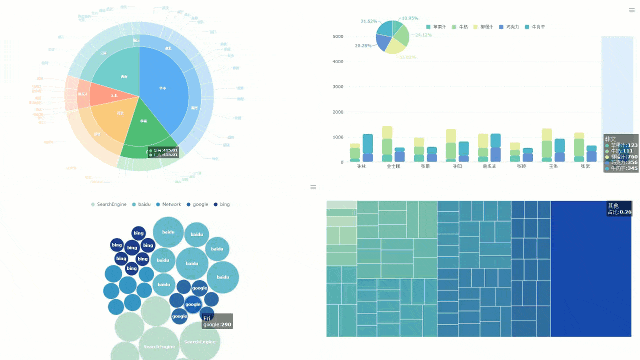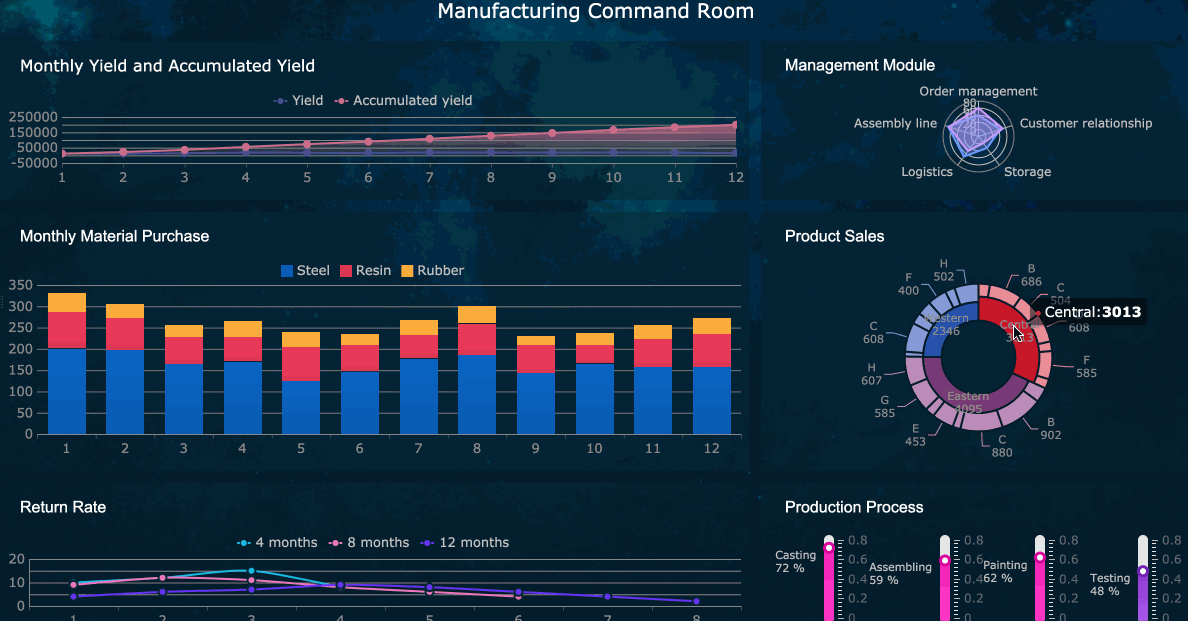 10. Single operation VS Multi-person simultaneous operation
Excel is a standalone program, so an Excel file cannot
be managed by
multiple
users at the same time. 
The database usually has a complete management console, which makes it easy for
multiple
users to operate the database
simultaneously
. We still use the small supermarket mentioned above as an example. If 10 people operate at the same time, Excel will be completely overwhelmed.
Summary
As a powerful excel reporting tool, FineReport's strengths are not limited to these. It also supports mobile devices and is flexible to be integrated into other systems such as OS, ERP. FineReport has developed far beyond the reach of Excel in query and reporting. With its flexibility, simplicity and high efficiency, FineReport is definitely a wonderful reporting tool.
How about my recommendation? If you are still suffering from Excel reports, you may wish to try this magical excel reporting tool. And the personal version is free.

Click here to learn more about FineReport!
Follow FineReport Reporting Software on Facebook to learn more about making reports!
You might also be interested in…
3 Types of Reports That Business Analysts Need to Learn
A guide to take your data reporting to another level