Real Time Reporting: Tomorrow is Too Late!
The Definition of Real-time Reporting
Real time reporting is a business intelligence approach that enables users to get up-to-the-minute data reports when the related data updated in the business systems. It supports managers to monitor the performance and make wise instant decisions.
Real-time reporting support massive data amounts and process user queries, while new data continues to roll in. That means that organizations can leverage the latest data, such as increasing sales through event-based marketing, managing financial portfolios in real-time, and responding more quickly and accurately to public health crises.
Benefits of Real-Time Reporting
For Managers
Today, the generation of new data is fast. Amazingly, 2.5 quintillion bytes of data are created each day at our current pace. The volume of data in the business continues to double every three years, and internal and external business activities are moving faster than ever. The most important is we are competing in a data-driven world. In this situation, no matter the size of your company, it is crucial to leverage real-time reporting to access data in one place within fractions of seconds and make essential decisions in a short time.
For IT departments
Before, most companies gathered their reports during quarterly, monthly, or weekly intervals. The IT departments need to extract the latest data and developed the templates according to new demands manually. With a real-time reporting feature, you only need to build the report once. So instead of spending hours creating these reports, anyone can set up a real-time report or define a few parameters to get the current information quickly.
Who Uses Real-Time Reporting?
Real-time reporting is particularly important in some industries, sectors, or departments.
Logistics Organizations
This ability to track and trace real-time data is essential to logistics organizations. If there are any delays, changes in routes, real-time reporting allows managers to take countermeasures immediately to mitigate the impact.
Health Care Center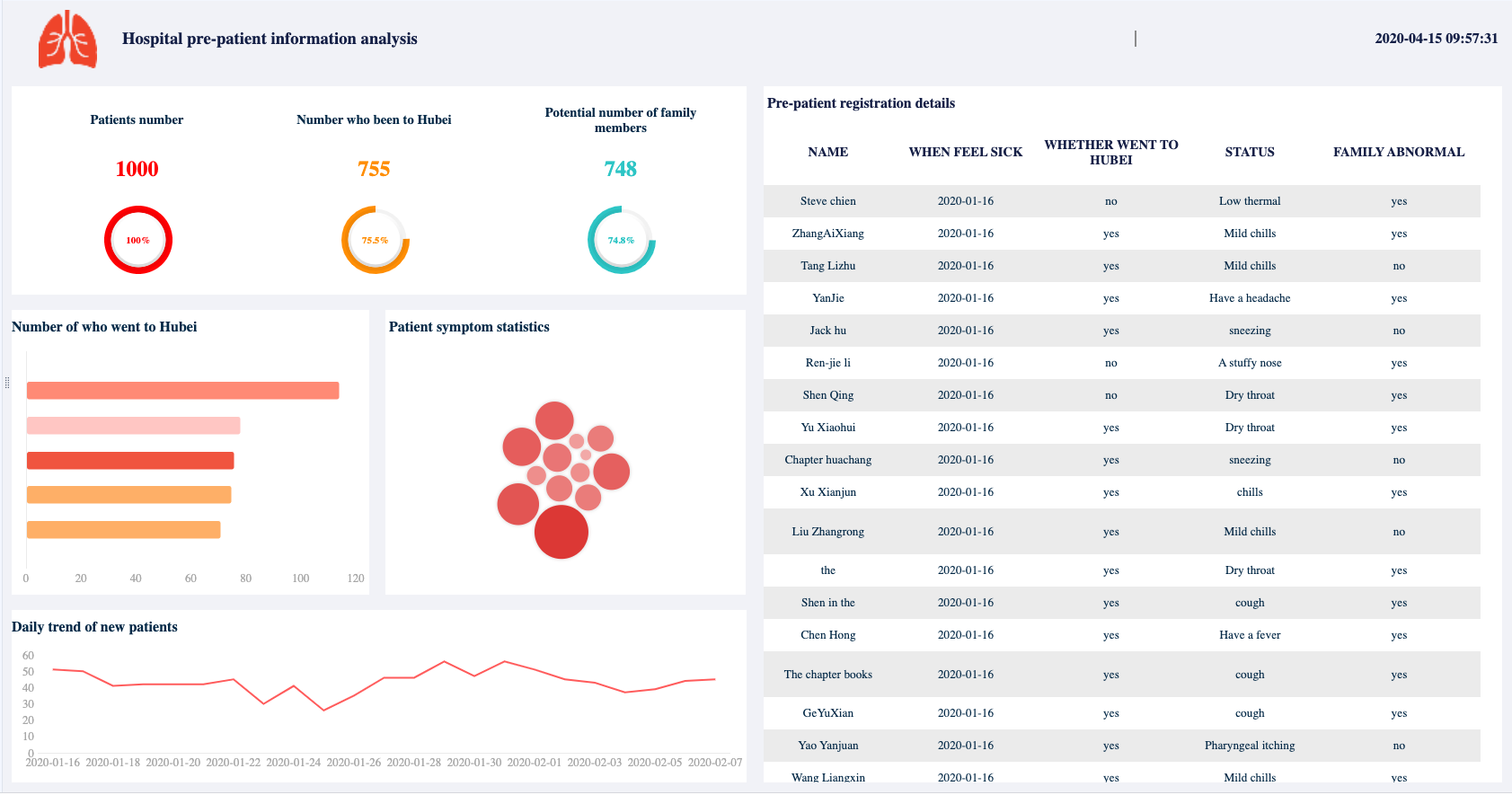 Hospitals face challenges in healthcare operations management in the absence of a mechanism to capture, analyze, and present real-time performance about clinical and financial processes. Reporting regularly updated data sources in the health care center can address industry challenges and improve patient care. Doctors also can spend more time on patient diagnosis and care rather than searching multiple reports for data and reporting.
Project Managers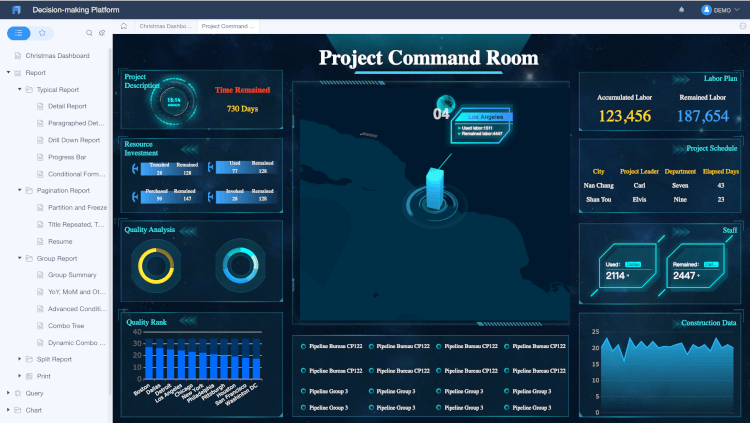 Real-time reporting in the project helps team members stay focused and meet goals, and it helps project managers measure progress on each task and stay on top of what's happening in the workplace.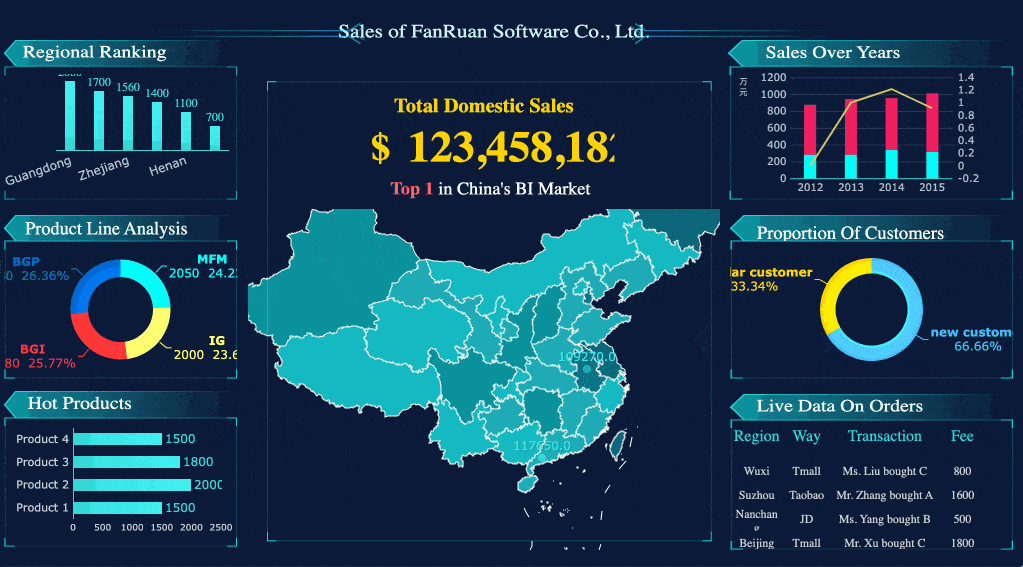 Sales Department
The pace of sales today is faster than it's ever been. With the requirement of being amazingly knowledgeable, sales professionals are also required to know the customer or potential customer, inside and out.
Having real-time reporting at their fingertips, anywhere, on any device, allows sales professionals to keep the customer at the center of their focus.
Real-time Reporting Tool
Unlike traditional reporting software, real-time reporting has been a popular feature of the market's innovative reporting software. Here, I would recommend FineReport if you are looking for software to implement real-time reporting.
FineReport supports refreshing the browser side timely when the database is updated in a real-time manner. How to realize auto report refresh?
Click Template>Web attributes. In Web Attributes panel, click the Pagination Preview tab, and choose Individually set for the report. Afterward, you can click the plus sign to add a Load End (i.e. afterload) event.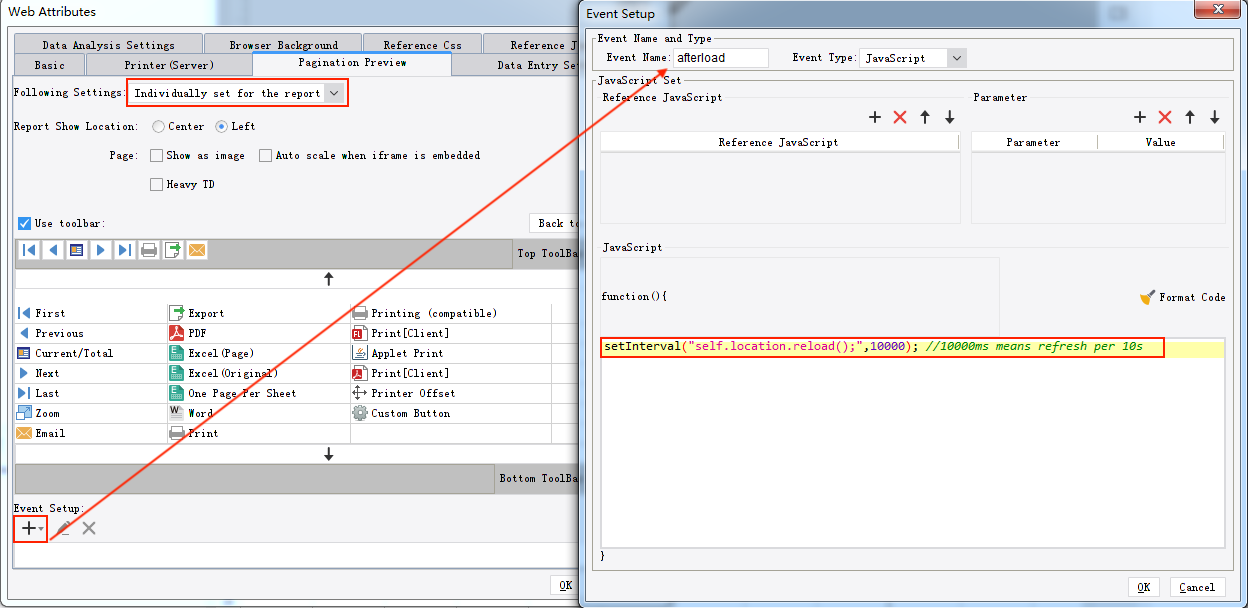 The JS setInterval method can realize auto-refresh, and the corresponding JS script is shown below:
setInterval("self.location.reload();",10000); //10000ms means refresh per 10s
For reports with parameter query conditions, the above script cannot auto-refresh the report each time you select parameters. Alternatively, you can use the script below:
setTimeout("_g().parameterCommit();",10000);
Besides, when you need to update the temporary data, instead of refreshing your database, you can input massive data via forms into databases, with thoughtful functions such as data validation and temporary storage.
FineReport is free for personal use, without time and function limits. You can download it for a free trial.
You might also be interested in…
MIS Report: Types, Examples and How to Effectively Prepare it
Crystal Reports: Alternatives and Comparison with FineReport