8 Best Reporting Apps For Better Decision Making
What are Reporting Apps?
Reporting apps are also called reporting applications, which play vital importance in business. The app allows teams to gather information, generate reports, and gain insights in the form of tables and charts.
What are the Types of Reporting Applications?
There are many types of reporting apps, which focus on different areas. For example, some reporting applications let you simplify the process of generating and managing regular reports in business, such as sales reports, management reports, monthly reports, etc. Other types may help you collecting and analyze the information from digital marketing channels. Or, some apps report application performance in real-time.
I listed 10 Top Reporting Apps covering different types for you as a reference. Welcome to take full advantage of it!
An In-Depth Look at the Reporting Apps
1.FineReport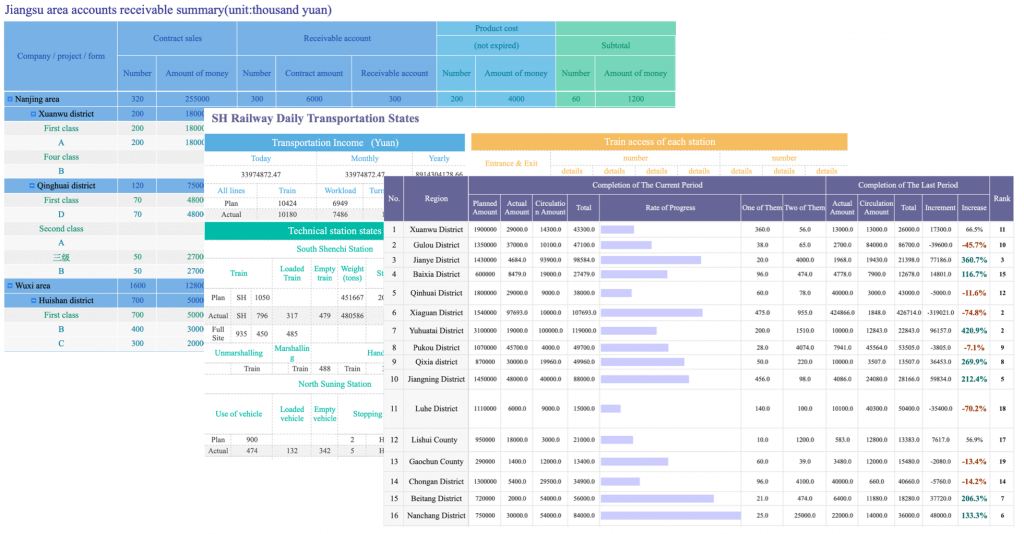 FineReport is a reporting app designed for companies that helps you create, manage, and automate complex reports without writing code of lines. It supports all mainstream databases, and you can combine these data sources in a few clicks.
The reports can be exported and printed into multiple formats, such as Excel, PDF, Word, and Image. You can also share reports cross-platform, including showing them on TV screens in the meeting or on the mobile in the travel since the charts are HTML5 format.
The distinct feature of FineReport is data entry. Users can input the data via the online forms create by FineReport.
The other stunning features of this software include,
Open APIs for customization
Easy deployment and integration 
Query reports
Task Scheduler
Report Management 
2. Crystal Reports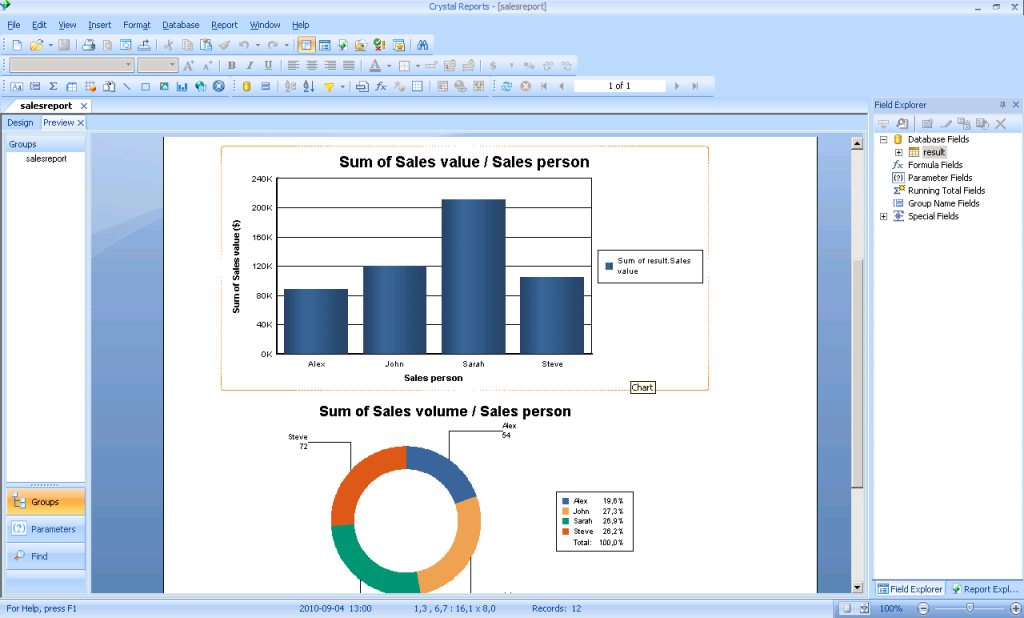 Crystal Reports is an SAP Crystal Solution reporting application, providing the design interface and efficient workflows for developers to create reports from a variety of data sources. The pixel reporting capabilities are distinct.  
Crystal Reports supports publishing reports in formats, including Word, PDF, Excel, and HTML. And you can change the format by language if needed.
However, the charts provided by Crystal Reports are not enhanced as in other reporting apps. And it does not support Mac and Mobile since it is a Windows-based reporting application. 
3. Planful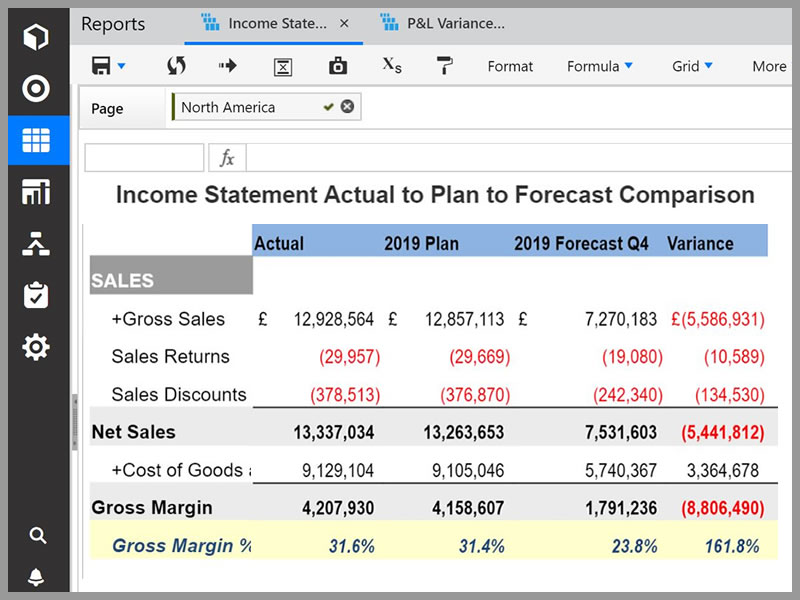 Planful is a cloud application professional in financial planning and reporting. It offers a Continuous Planning platform that can empower finance to automate and accelerate FP&A activities, helping you complete all your finanical activities more effectively and release you from manual work.
With Planful financial consolidation, you can accelerate the month-end close cycle. The robust financial and regulatory reporting also empowers finance and provides a single, trusted economic truth source.
The reporting features provide different formats and delivery choices. And the intuitive interface simplifies the complex ad-hoc financial analysis for both finance and business users. 
4. Hive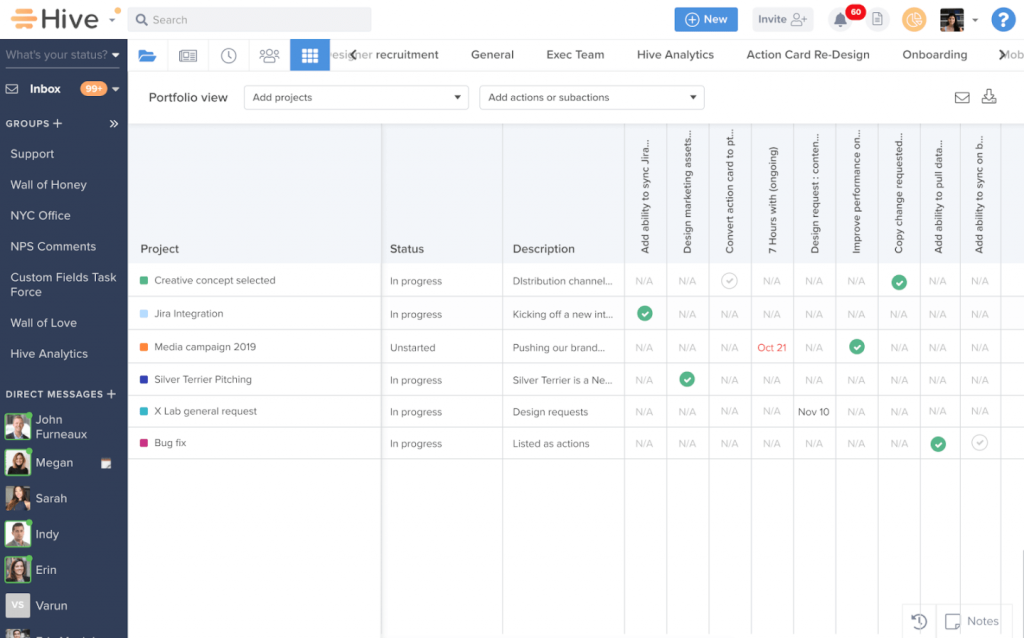 Hive is an app used for reporting the project and process management. It provides interactive dashboards for users to monitor project progress and gain insights on team productivity.
Hive offers flexible project views, including Kanban, Gantt, portfolio, calendar, table, summary view. Your teams can customize the platform based on their preference.
When you have multiple projects to manage, you can centralize the tasks, projects, and coworkers across your organization to streamline information.
Besides, you can integrate the Hive with your email inbox. Hive Mails will pull you Gmail or Outlook into Hive itself.
You can also download the app on your phone to check on project progress and share files anytime. 
5. Reportei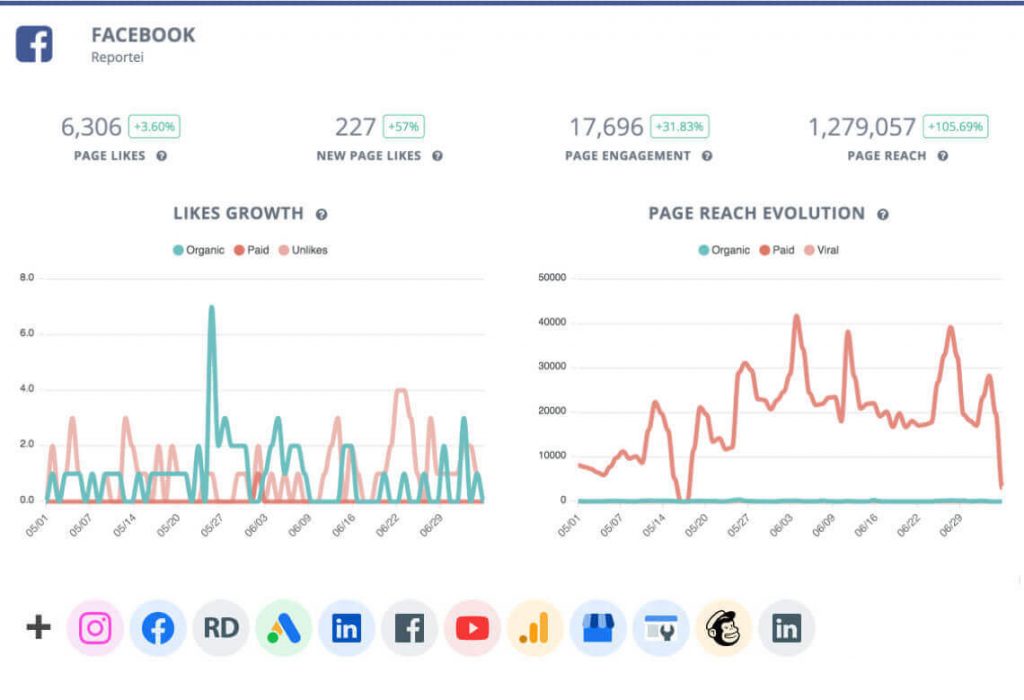 Reportei is a reporting app focusing on social media data, supporting the data from Instagram, Facebook, Youtube, LinkedIn, Google Analytics, Google Ads, Google Search Console, Google My Business, Mailchimp, and RD Station. It helps you collect data from these social media and quickly generate digital marketing reports, such as reports showing page likes, new page likes, and page engagement on Facebook. 
The distinct feature is the Reportei's marketing timeline. You can add digital marketing events throughout the project to a timeline. The application will complete the reports in real-time, helping you track the project progress and performance. 
6. Agency Analytics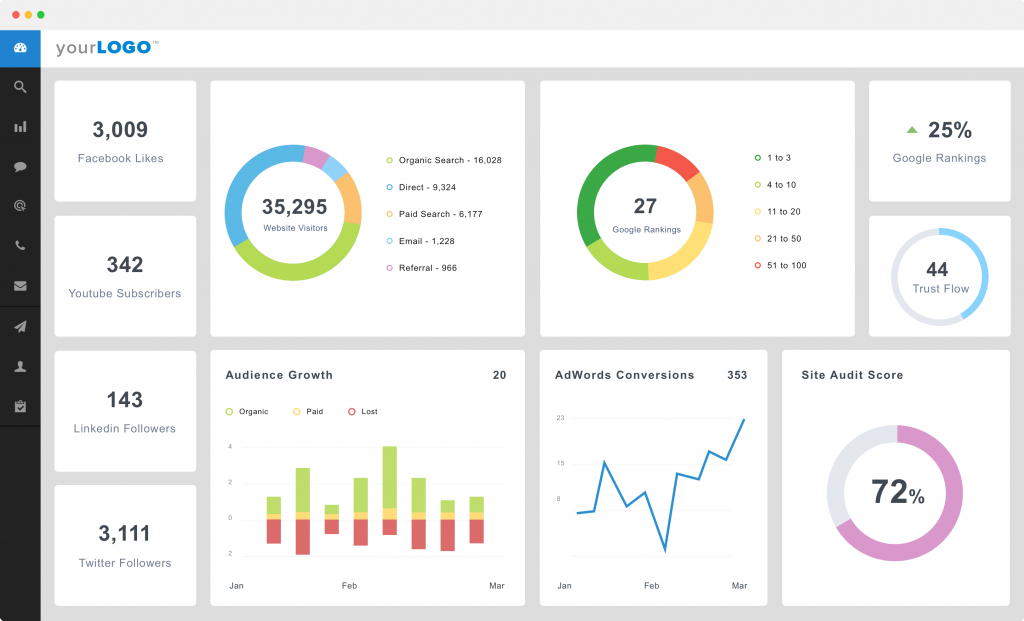 Agency Analytics is a reporting application that helps marketing agencies automate digital marketing reports for their clients.
It puts all campaigns' marketing data from different channels to a dashboard to help you get the whole picture.
Agency Analytics supports 50 marketing integrations in one app. You don't need to switch from account to account. Besides, the features such as rank tracking, backlinks reports, and site audits are convenient.
You can also upload your logo to your dashboard so that you can boost brand recognition and client loyalty.
7. DataDog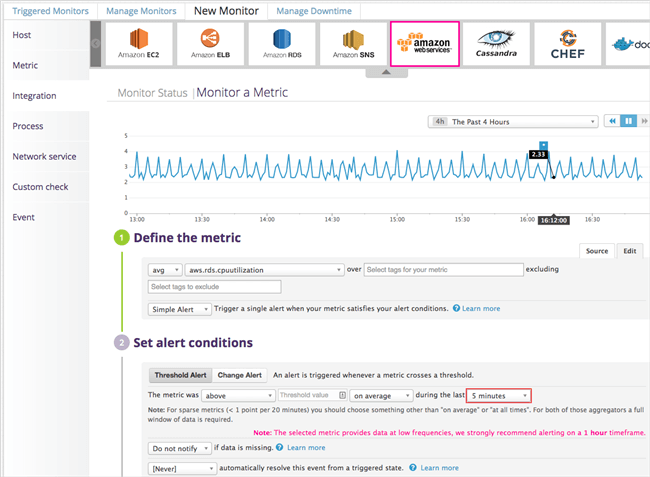 DataDog is an app for cloud-scale monitoring and reporting. IT, operations, and development departments use it to build and operate applications that run on dynamic or hybrid cloud infrastructure.
It offers over 250 built-in integrations for different features such as messaging, notifications, orchestration, issue tracking, and so on.
Through DataDog, you can track the performance of your applications. And once some critical performance issues occur, the system will give you notifications and alerts. 
8. Formstack Documents
Dopping numbers and charts into a Word document may be one of the simplest ways to make reports. However, it is time-consuming. Formstack Documents is a reporting application that can help you handle it.
After adding your document templates into Formstack Documents, the data will be sent from your apps, and the application will turn it into completed documents.
You can use the information on your forms to generated different formats such as PDFs, Word, Excel, and PPT. And you can use the registration forms to create the tickets, sales forms, and so on. 
Summary
To conclude, let's see one-liner about each reporting apps for your quick choice. 
FineReport and Crystal Reports are best for regular business reports; Planful is the primary choice for finanical reports; Hive, Reportei, and Agency Analytics are designed for reporting marketing campaigns; Datadog provides application reporting; Formstack Documents helps you transform the format of your report quickly.
You might also be interested in…
Reporting Solutions: A Complete Guide
Dynamic Reports: Examples and How to Implement it Easily?