Data Visualization: 31 Tools that You Need Know
What do you think of the keyword data visualization? Is it a cool dashboard display?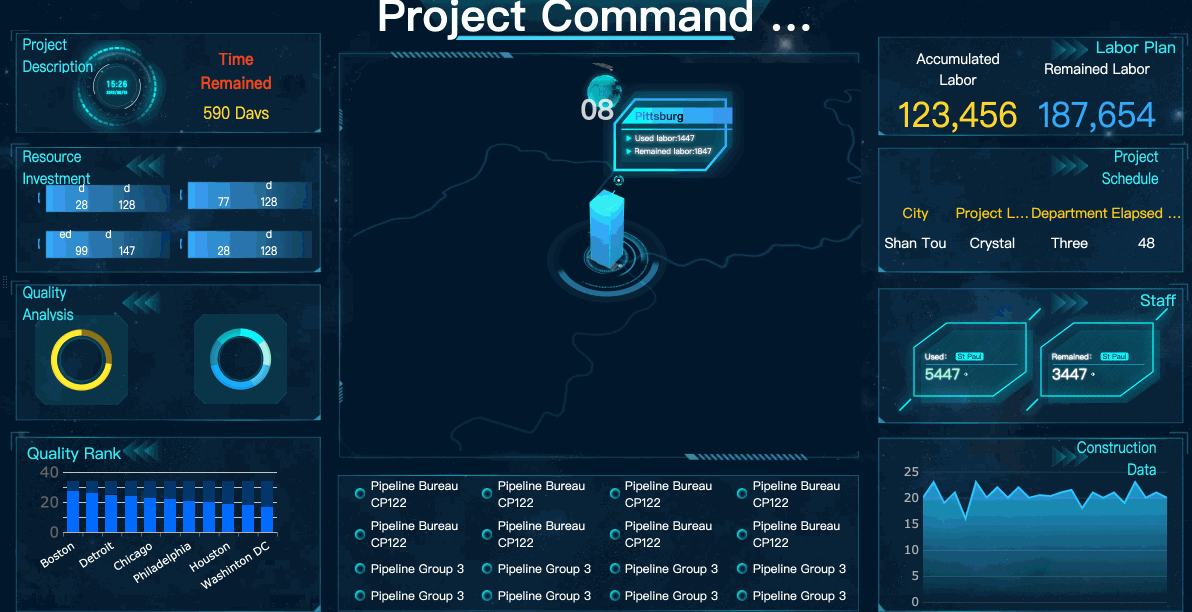 Or a variety of charts?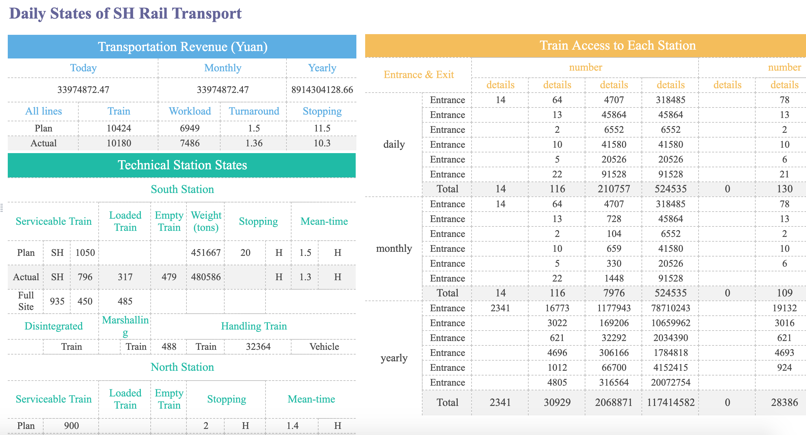 Or is it an analysis of various actual business?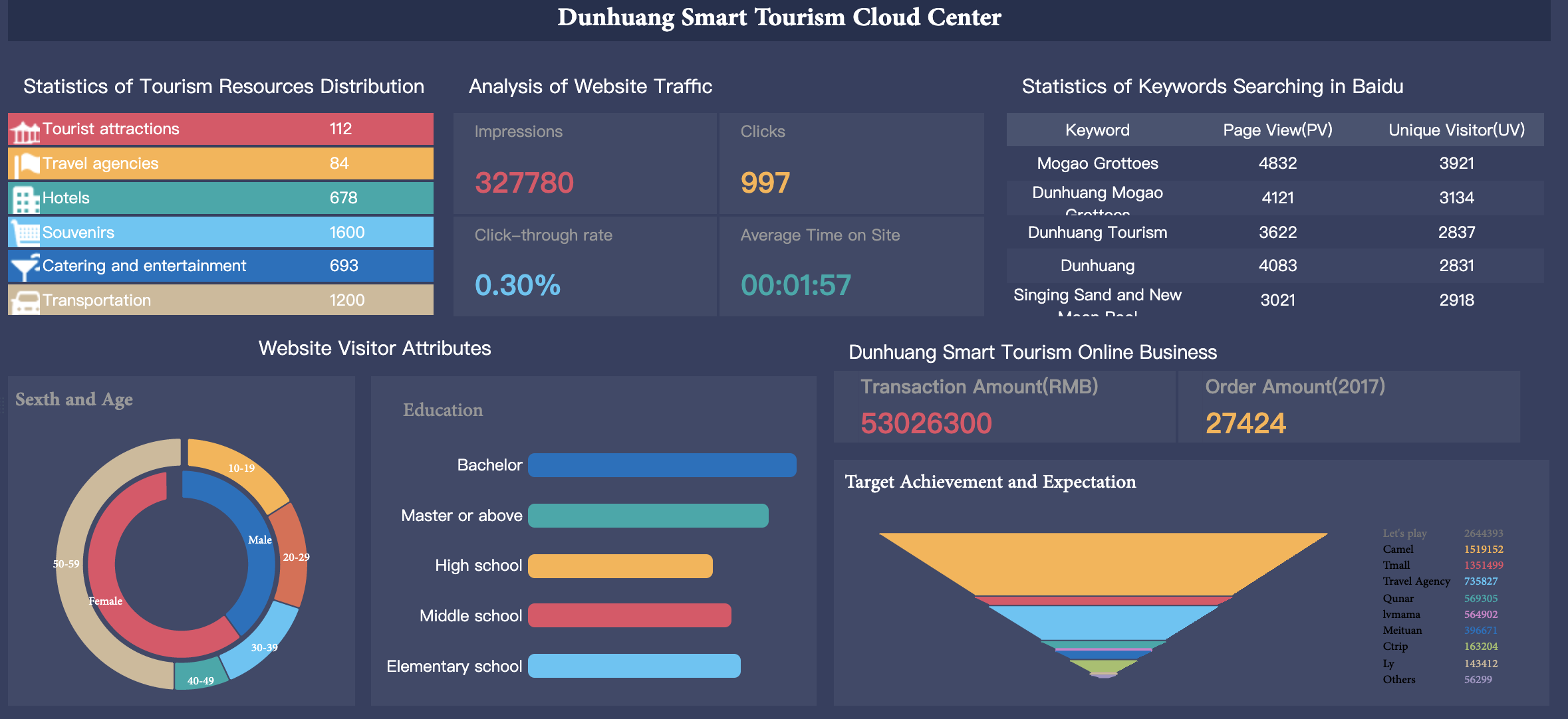 The above pictures can be found in the 
demo page
. Every time see these cool display pictures, I guess you will definitely think about how to make this. Especially when you find that you don't know much about data science, but also a programming newbie, at this time, some useful software and website can save you a lot of time. Here, I will list some, hope can help you.
Free Data Visualization Tool
–
FineReport
, a software Java-based and easy-to-use tool, which can make a dashboard and various charts, offers special functions like data entry.

–
d3.js: Data-Driven Documents
, a JavaScript library for manipulating and visualizing HTML documents based on data.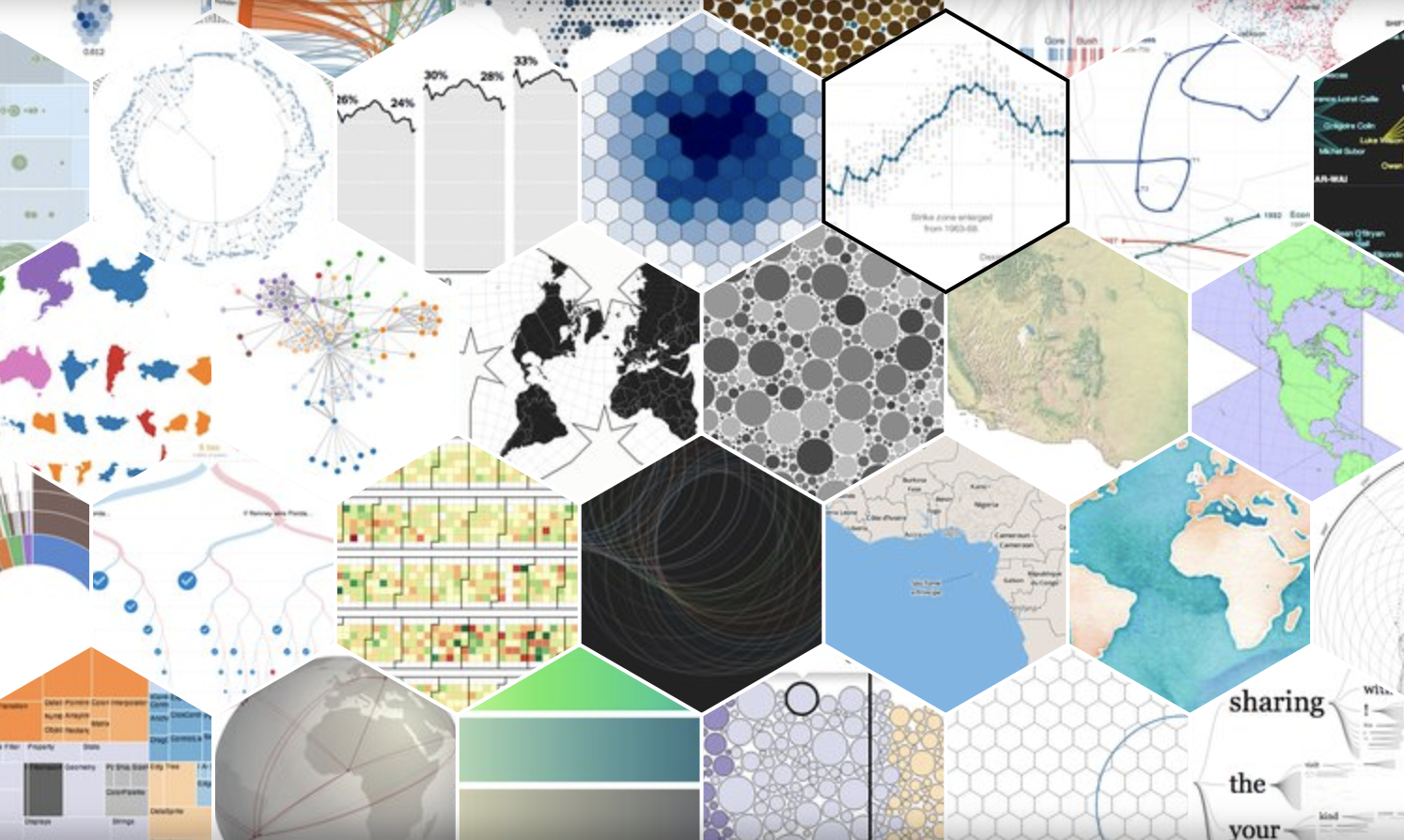 –
Databionic ESOM Tools
, a suite of programs for clustering, visualization, and classification with Emergent Self-Organizing Maps (ESOM). –
Gephi
, open-source, free interactive visualization and exploration platform for all kinds of networks and complex systems, dynamic and hierarchical graphs. –
Graphviz
, open source graph visualization software. –
InetSoft Dashboardfree
, Style Scope Free Edition, a free downloadable web-based application for interactive Flash dashboards and visualizations.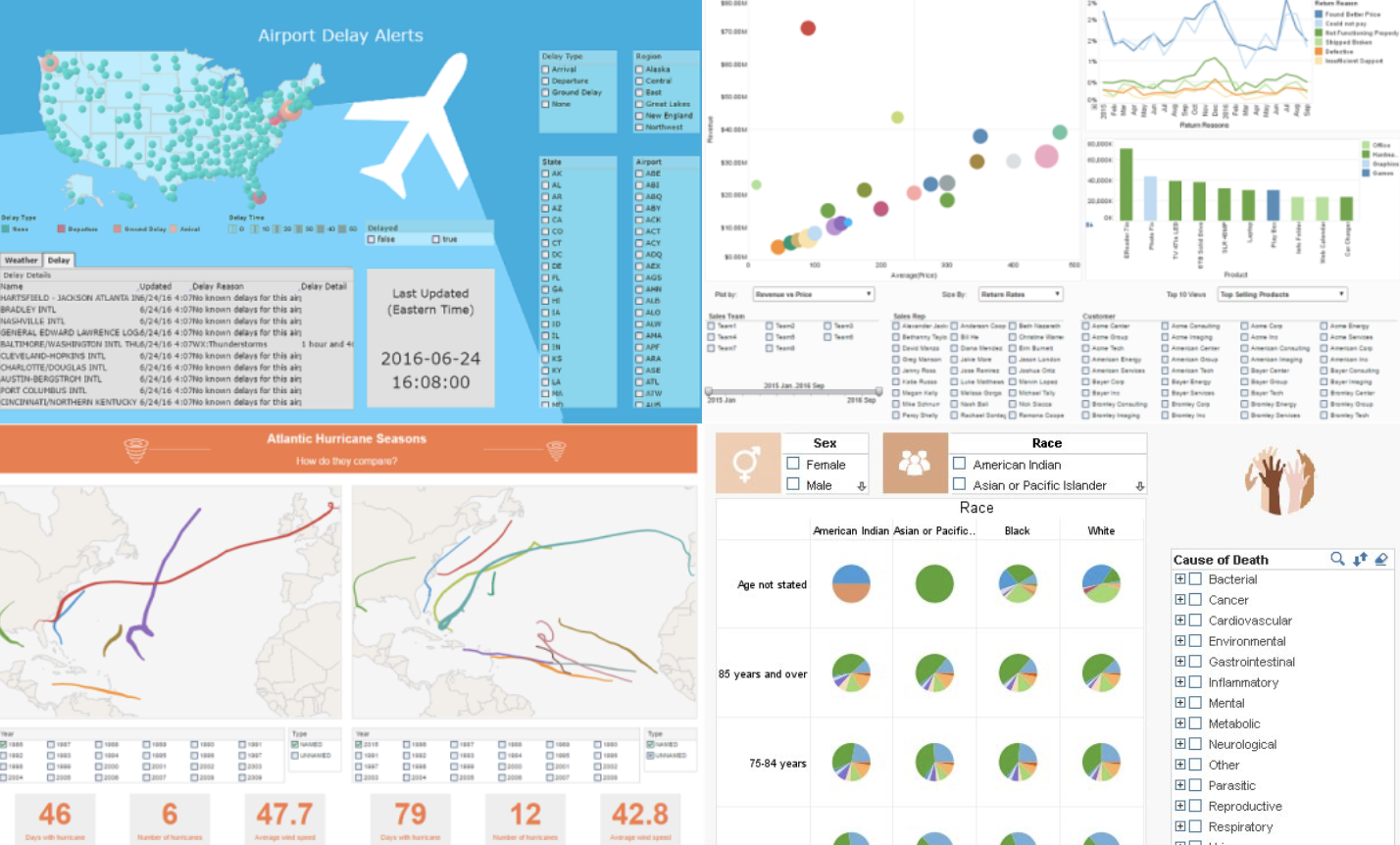 –
MicroStrategy Analytics Desktop
a fast, easy, and beautiful way to explore data and share your insight – a self-service business analytics solution. Free download. –
Quadrigram
, a powerful visual editor that lets you design and customize interactive data visualizations. –
RCloud
, a web-based platform for analytics, visualization, and collaboration using R, developed by AT&T Research. –
Siren
, Link Analysis (knowledge graph) visualization together with relationally connected BI style dashboards. Works great on top of Elasticsearch – Free community edition available.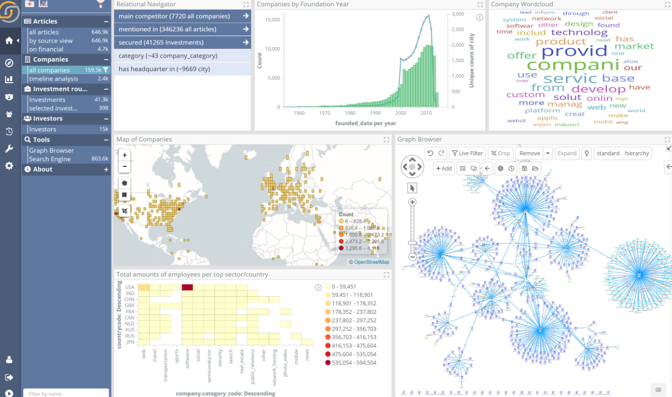 Commercial Data Visualization Tool
–
Advizor Analyst
interactive data visualization for business.
–
CViz Cluster Visualization
for analyzing high-dimensional data in large complex data sets. –
Data Desk
provides interactive tools for exploratory data analysis and display. –
DataPlay
an integrated suite of applications for data analysis, visualization, and presentation. –
Encompass
, a platform to visualize commercial information from regulatory sources in banking and professional services. –
High-D
, interactive visualization software using multidimensional analytics and parallel coordinates. –
InetSoft Style Intelligence
, visualization-driven operational business intelligence platform for dashboards and data mashups.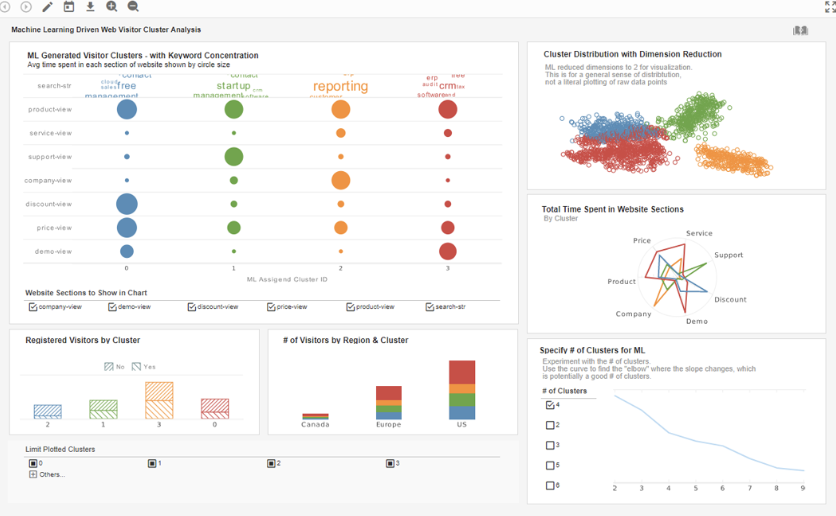 –
InfoZoom
an easy to use visual data analysis tool that works with multiple databases without SQL-querying. –
JReport By Jinfonet Software
empowers companies to embed the most sophisticated reports and dashboards into web applications; JReport analytics platform gives developers and users advanced visualization capabilities with any data source. –
KeyLines
, a lightweight JavaScript toolkit for network visualization using HTML5, compatible with all browsers.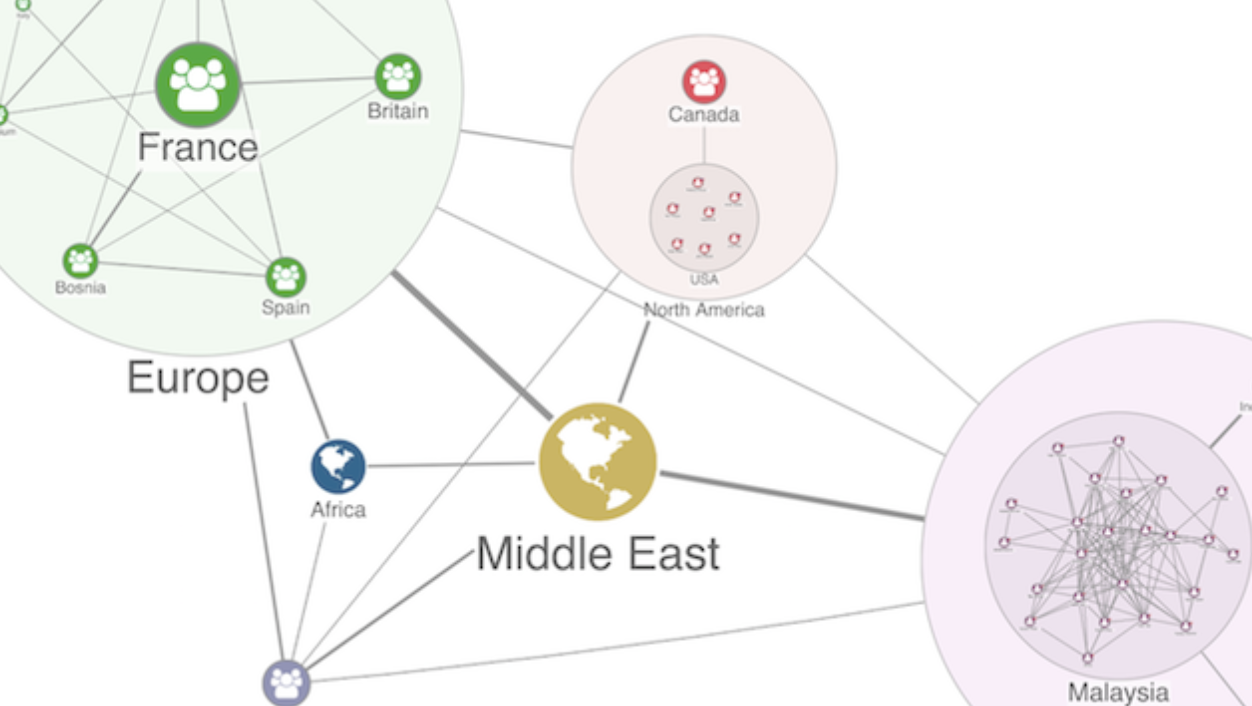 –
Looker
, a complete platform that allows companies to easily integrate, transform, govern, explore, visualize, and deliver data anywhere, in virtually any application. –
Miner3D
, data visualization technology with Dynamic Filters, PCA, K-means and other powerful methods enabling advanced visual data analysis in business and science. –
OfficeReports
, software for statistical analysis and data visualization, extends and automates Microsoft Excel, Powerpoint, and Word functionality. –
Partek
interactive data analysis and visualization software for life sciences and engineering. –
Quadrigram
, a platform for creating customized data visualizations, with a flexible visual language and many visualization templates. –
Spatial Key
a next-generation Information Visualization, Mapping, Analysis andReporting System. –
Tableau
, a visual spreadsheet for databases that allows you to visually explore, analyze and create reports.
Data Visualization Website
–
Data360
a site where you can find, present and share data; created to provide clear context on important cultural, environmental, social and economic issues. –
FlowingData
explores how designers, statisticians, and computer scientists are using data to understand ourselves better – mainly through data visualization.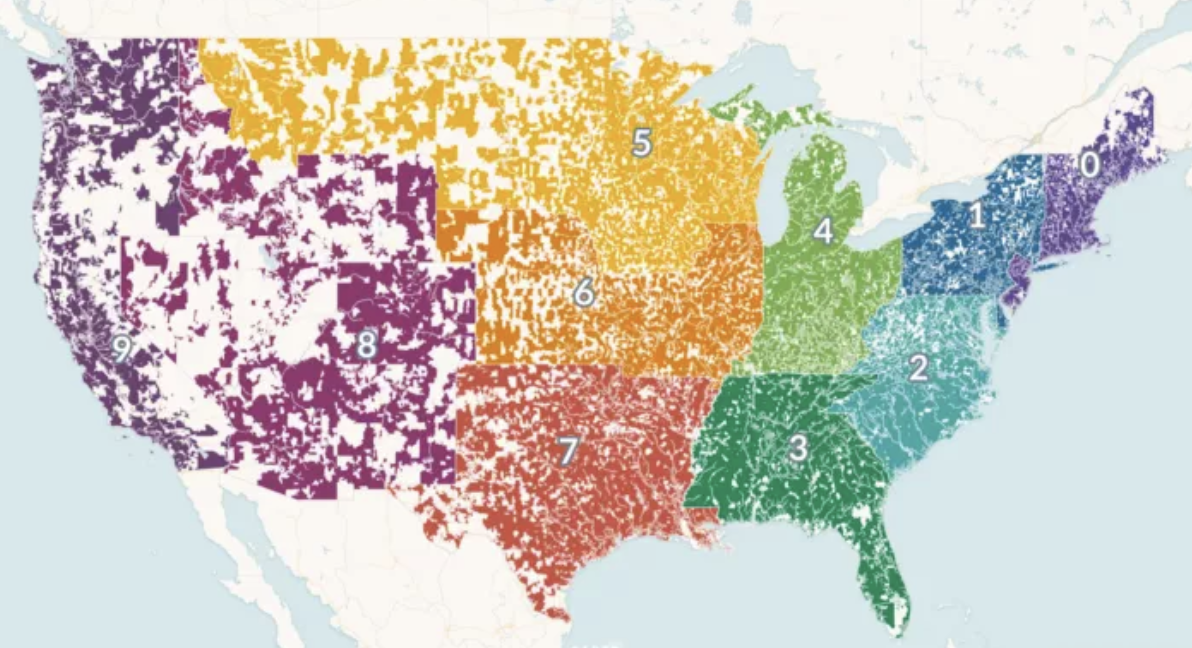 –
Plotly
collaborative data analysis and graphing tool. –
Hohli
an on-line chart builder With these 31 data visualization tools, you can make boring data into vivid visual images in a short time, let your boss look at you with new eyes. If you are interested in our product FineReport, please download
here
. If you want to know more about FineReport, just follow
FineReport Reporting Software
.