Visualization Solutions for Remote Work and Return to Work During the Coronavirus
1.Remote Work Management
With the coronavirus outbreak, many countries are taking an aggressive approach to limit its spread. While many companies had already asked employees to work-from-home, more companies are joining the list.
Many employers fear that productivity will suffer.
Davis Wright Tremaine advised that employers should take the following considerations into account to determine if work from home may be possible:
Operational requirements;
Security of work data;
Technological capabilities and equipment necessary to perform job duties;
Productivity; and
Accuracy of records reflecting time worked by non-exempt employees
However, how to check attendance, working environment, and rework time requires many times to make statistics, many of which are just scattered data.
To help companies deal with this problem, we developed the remote work forms for tracking the staffs' attendance and collecting remote work situations.
From any mobile device, your employees can clock in from home. You can also distribute the telecommuting environment surveys to determine if work from home is possible.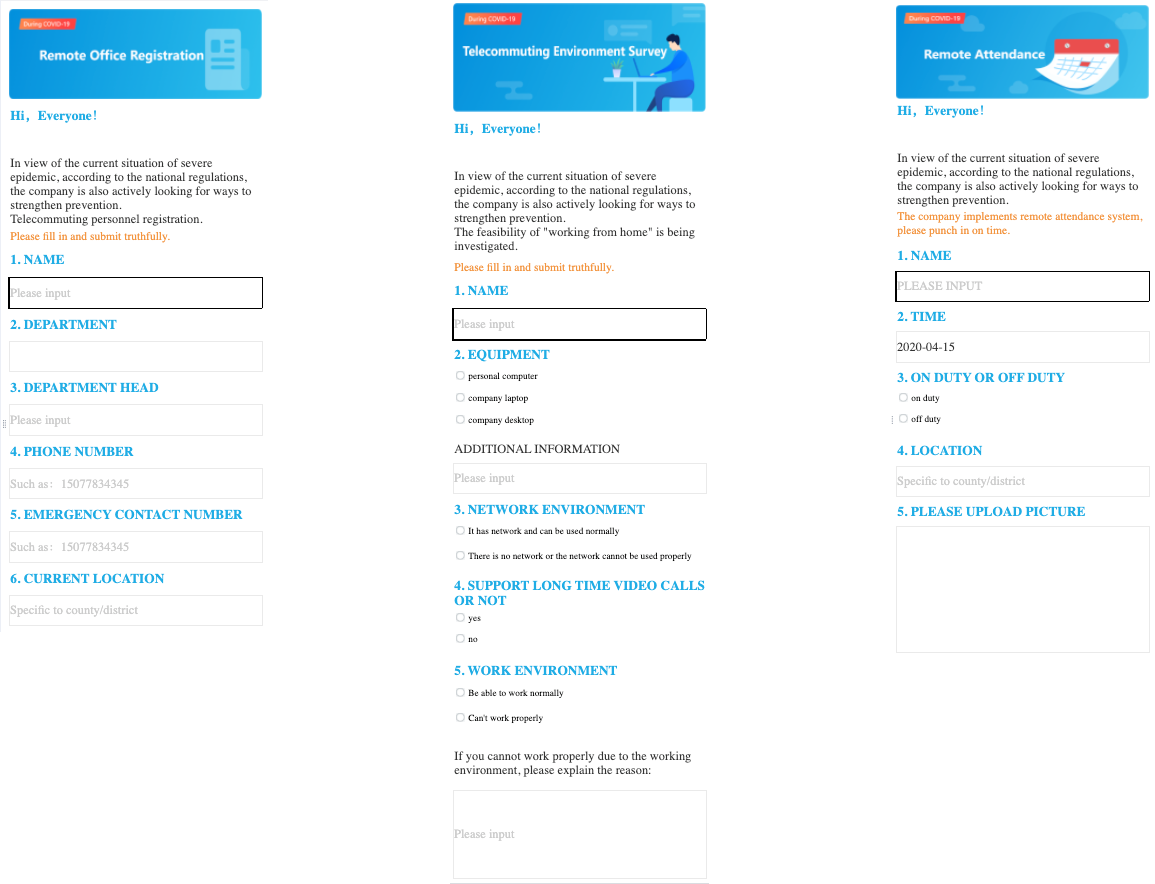 These data can be summarized and displayed on the dashboard for managers to stay informed. And it is convenient for HRs to update statistics.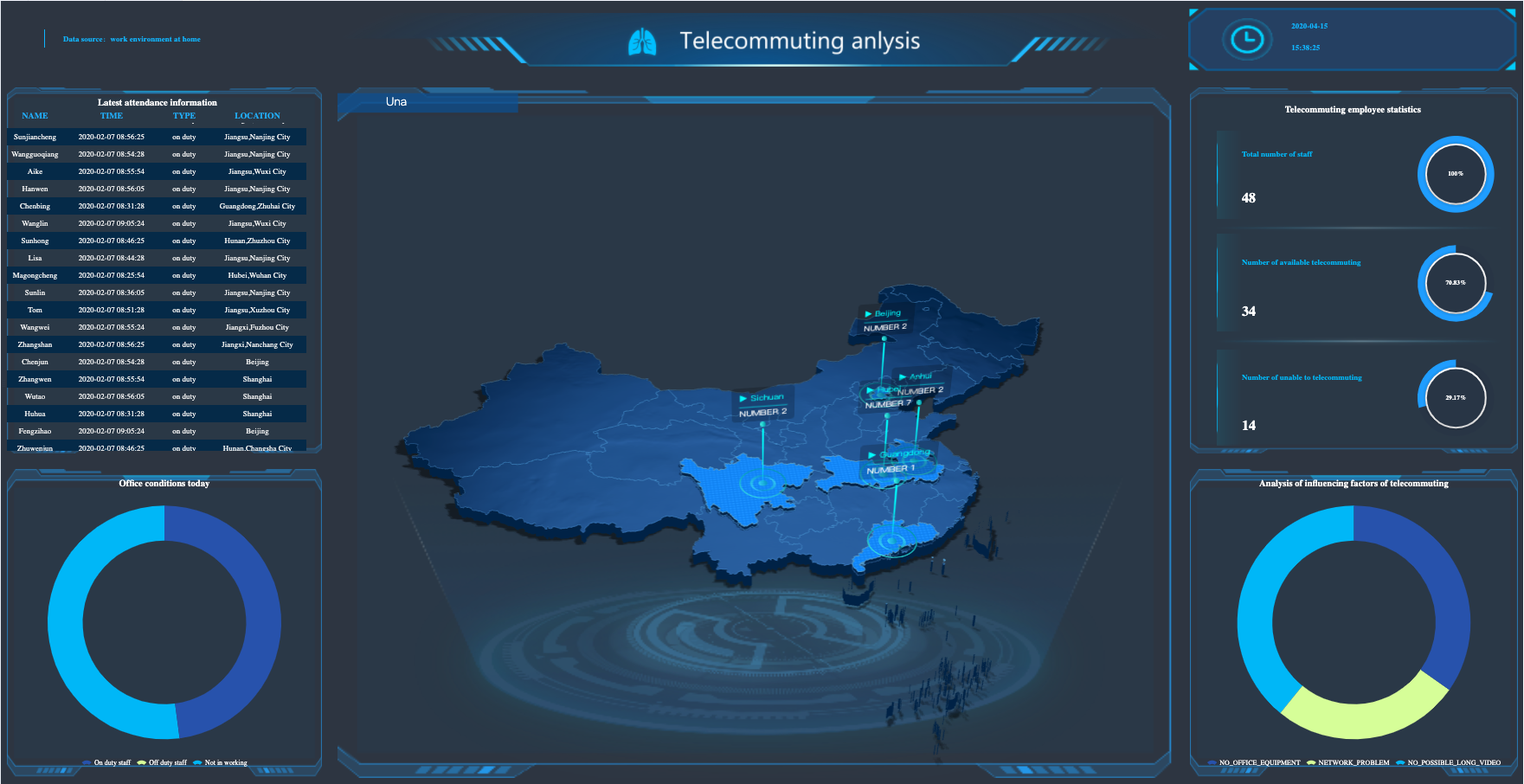 Besides, by analyzing the information reported by employees and the location of attendance, we can understand the distribution of employees to provide guidance for the next step of epidemic prevention. For this, we also developed the travel plan registration for data collection and the dashboard for data display.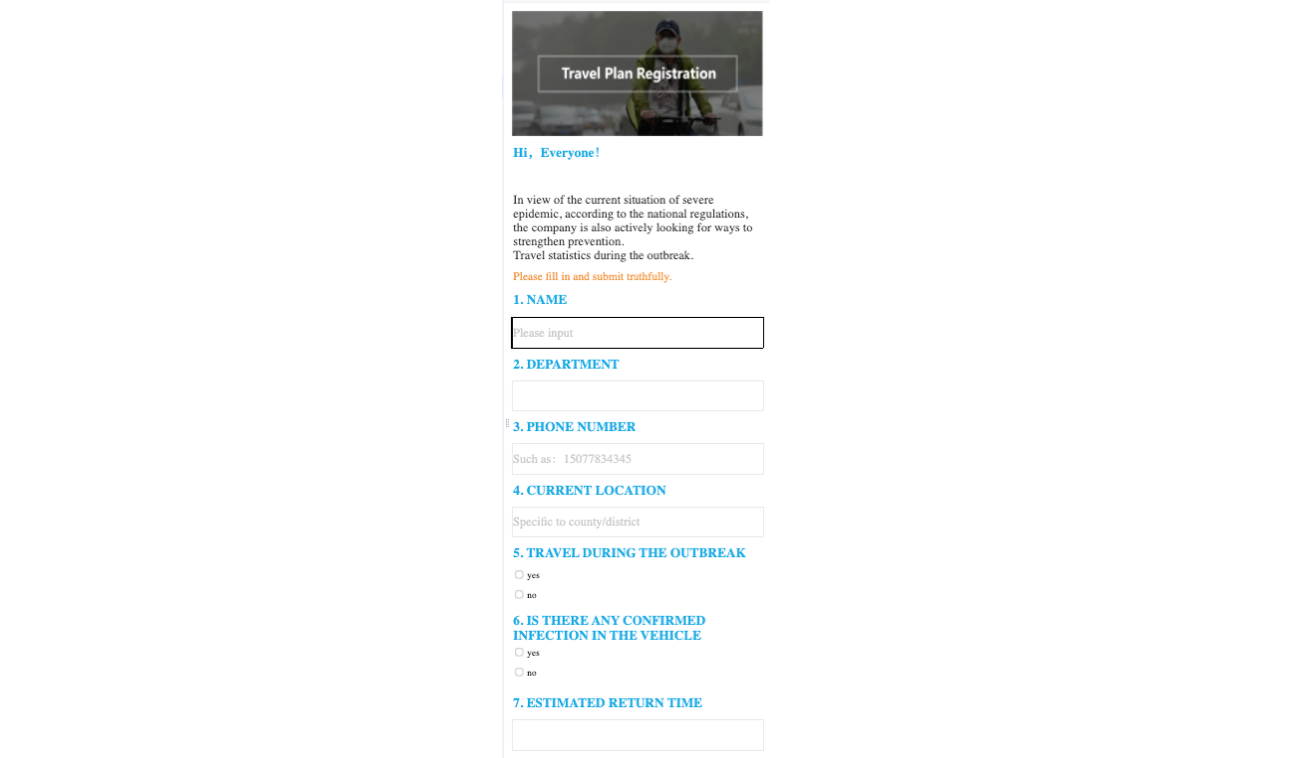 2. Work Resumption Management
Getting employees back to their desk is a further problem for companies that are ready to re-open. Most of China's workforce was back to the job as of 24 March. But some employees should stay at home. For example, employees who have symptoms (i.e., fever, cough, or shortness of breath). Employees who are well but who have a sick family member at home with COVID-19. Employees who are exposed to high-risk areas.
Therefore, health situation collection plays a vital role in getting employees back to work. For this, we developed the health registration form and staff daily health report form for you to collect.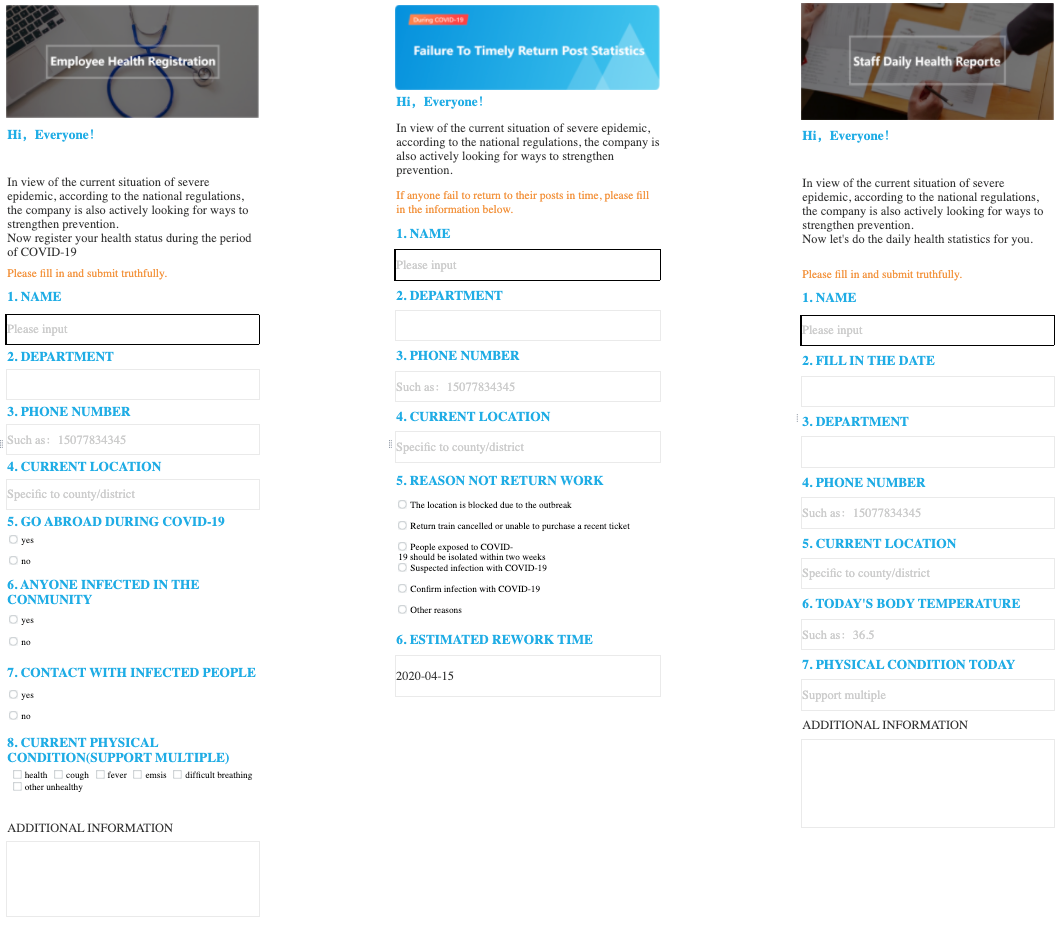 The dashboard would give you a comprehensive view of the health status of your employees and help you decide whether to get your employees back to their desks.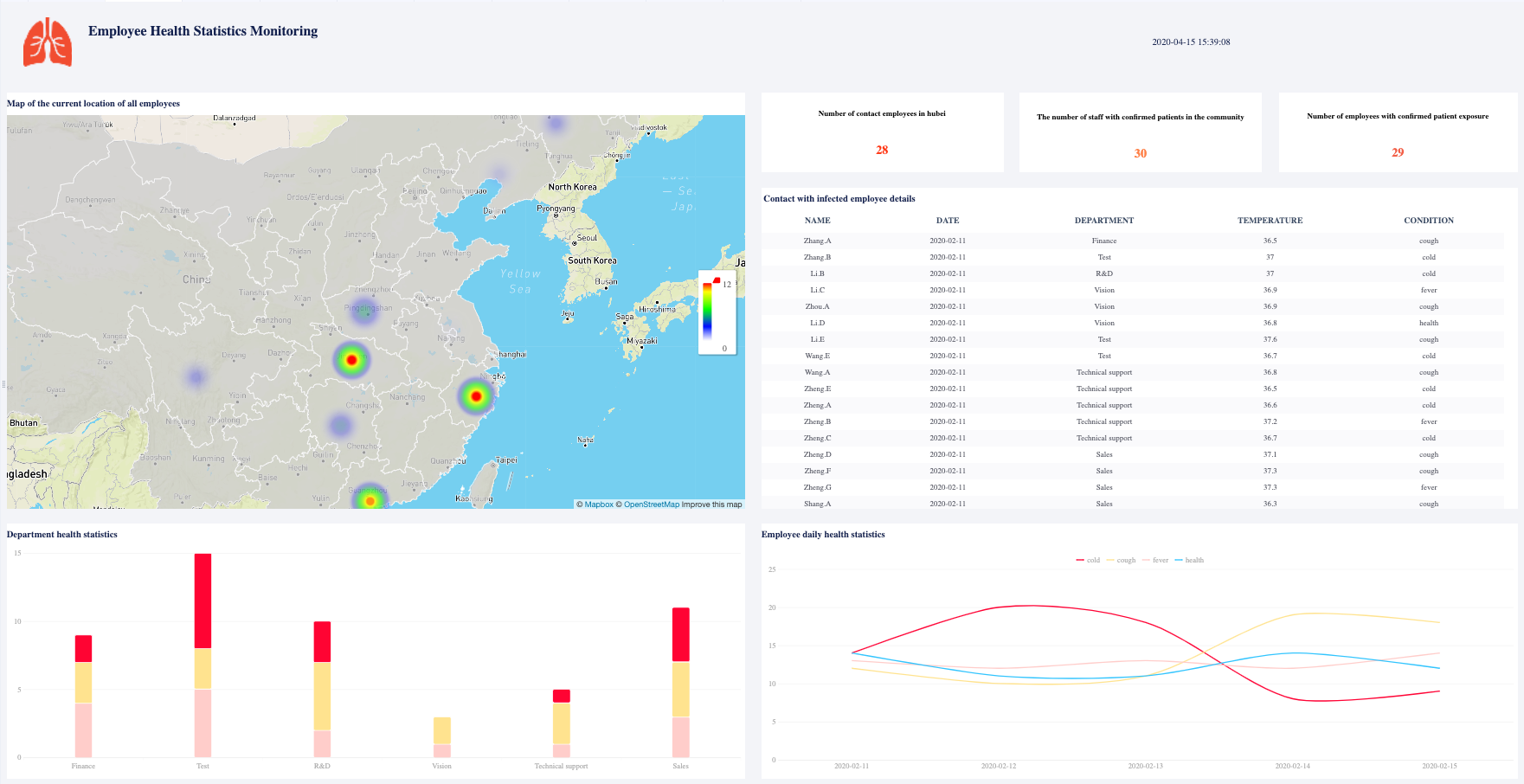 Time are tough, and we want to do our part to stand by you. The templates mentioned above are free to use during the coronavirus. The templates are built in the FineReport Designer. And FineReport is free for personal use.
We believe we can work together to get through it.
You might also be interested in…
Visualization Solutions for Hospitals During the Coronavirus
Solutions for Data Management During the Coronavirus