Work from Home Guide: Be Automatic and Real-time
At present, COVID-19 has infected many countries, and its spread in Europe and America is getting faster and faster. To control the epidemic, many companies have launched work from home policy, so how to improve the efficiency of work from home and solve the inconvenience has become the topic that everyone is most concerned about.
The Main Problems of Work from Home
Work from home is a helpless move to work under the epidemic. Some problems need to be solved urgently.
The efficiency of work from home cannot be guaranteed, and improper personal time management will lead to slow work progress.
Work from home affects the efficiency of collaborative work, and poor communication leads to some work problems.
Work from home data transmission is more difficult, resulting in low work efficiency.
Unable to understand the health status of employees on time and unable to confirm the time for return-to-work.
For these problems, we can use some useful office tools to solve effectively.
Tools for Data Management
For some departments, a timely grasp of various information has a great impact on the work. For example, the sales department, the sales supervisor needs to keep abreast of the current sales of goods and the supply of various goods. In this case, it takes a lot of time to gather the information from the store to the headquarters for the further summary. In the case of work from home, such information reporting becomes even more difficult. At this time, we can use the dashboard system and reporting system designed by FineReport to effectively solve this problem.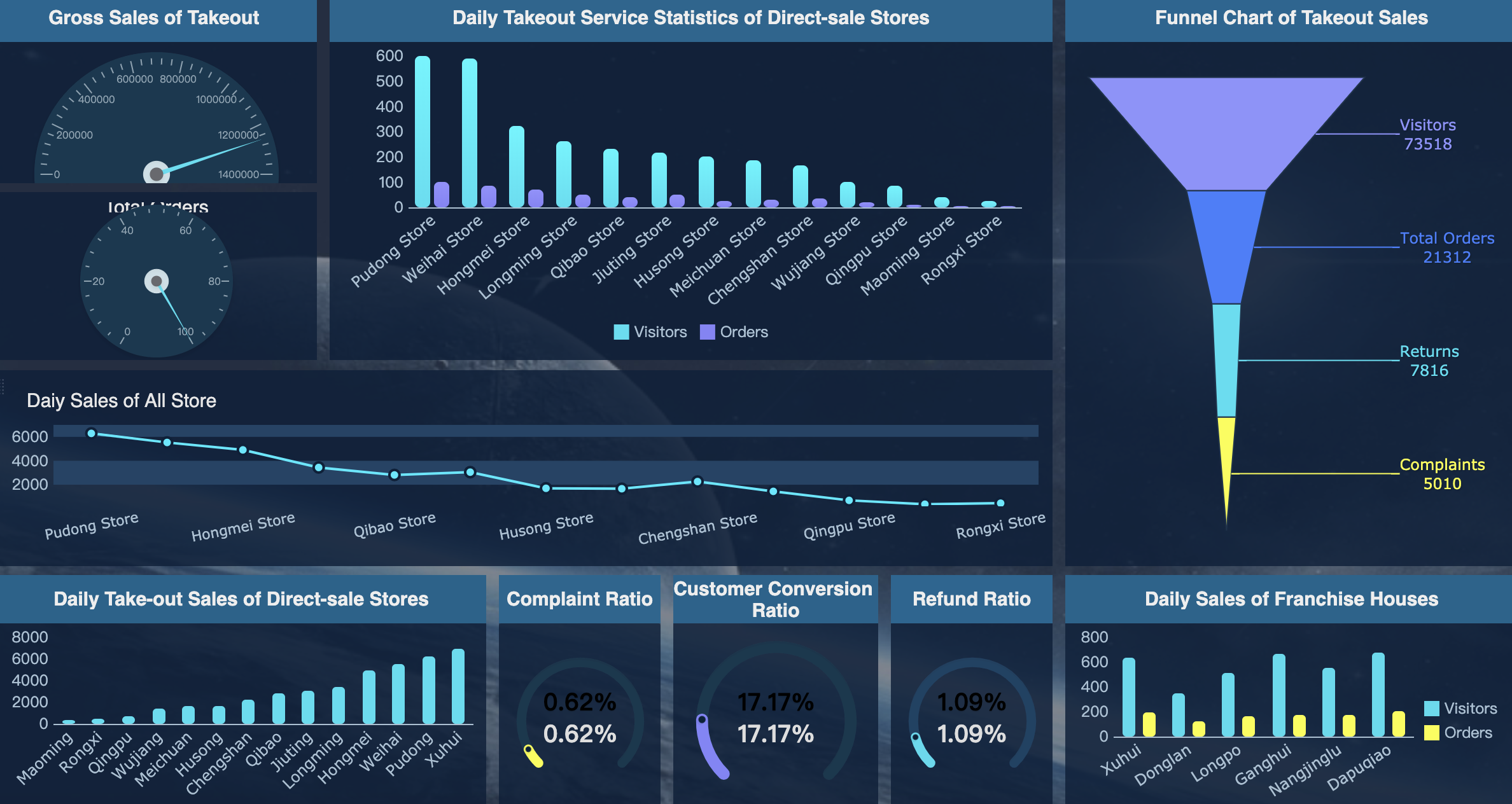 Made by FineReport
Through the reporting system, each store can report the sales of the day to a higher level following the prescribed format. The system will automatically process the reported data, and then present the processed data on the designed dashboard. The entire process is fully automated without the need for additional manual participation, which greatly improves the office communication efficiency. The key indicators can be clearly understood, and you can see detailed data by drilling down.
Tools for Time Management
Since working from home is in a relatively comfortable environment, it cannot effectively guarantee office efficiency. At this time, it is extremely important to do good time management. Here I recommend several tools for effective time management.
It can help you plan your daily schedule effectively and remind you of your day's plans in time to avoid omissions.
Of course, there are many similar time management tools. It is worth mentioning that there are free plans available during the outbreak.
It is also highly recommended that you use work methods like the Pomodoro Technique to improve your efficiency.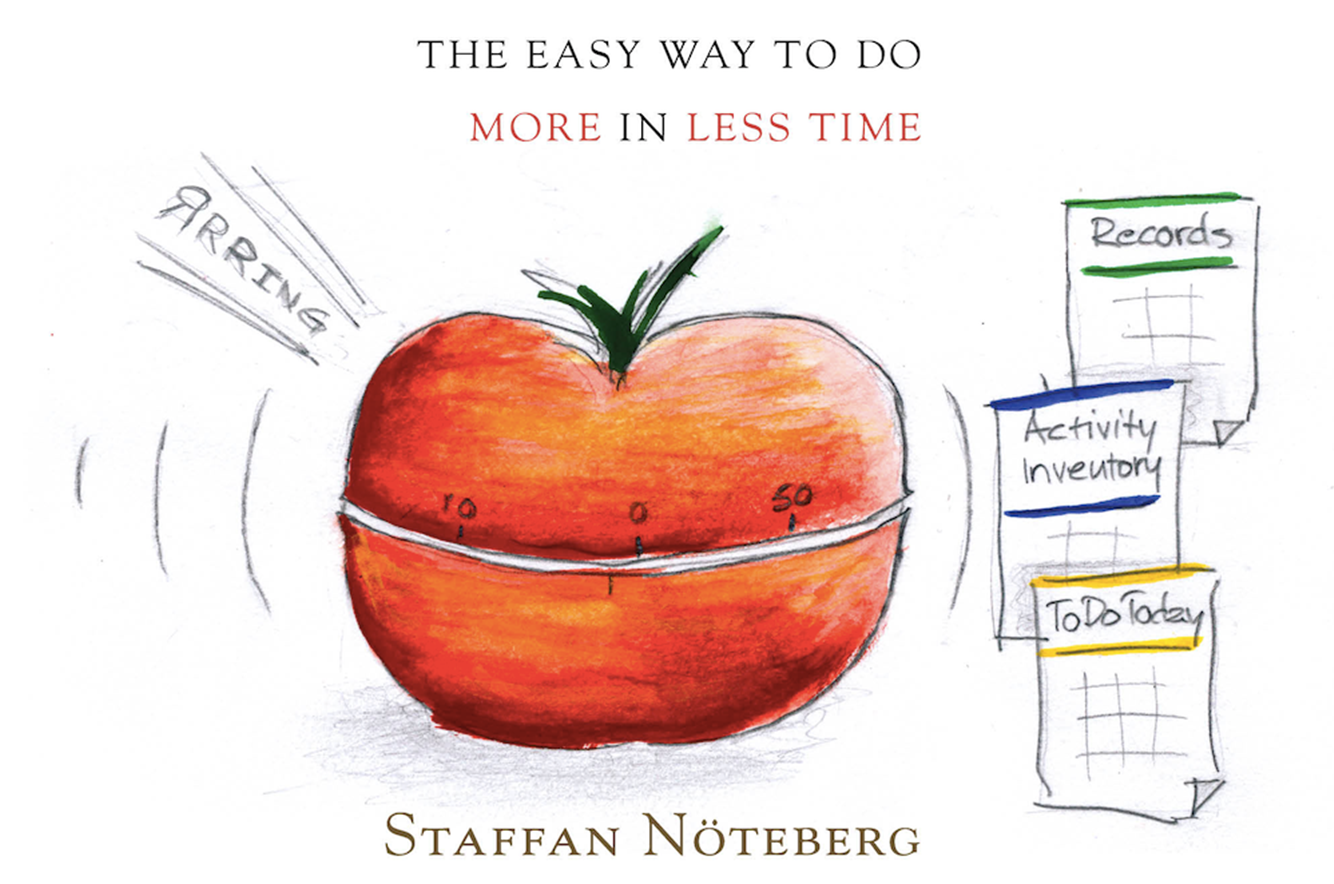 Tools for Team Communication
One of the great benefits of office work is the timeliness of communication. If you have questions about your work or need to collaborate with colleagues, you only need to communicate face-to-face, which is precisely a problem of remote office work.
In response to this problem, we can use remote meeting tools to solve. There are many useful remote meeting tools on the market, such as zoom and skype, which are very familiar. During the epidemic, free plans were also launched to help enterprises improve the efficiency of remote work.
Tools for Employee Management
For the management, work from home makes the management of employees more difficult. Not only is it difficult to confirm the work schedule of employees, but the health of employees during the epidemic is also the management's concern. Whether an employee has physical discomfort, they should choose to work from home or office work, and when they can resume work normally. This is all information that needs timely attention.
For employees' work from home situations, we can use FineReport's mobile application to fill in the information. Employees fill in personal information through mobile phones every day and then display it on a dashboard. Management can understand the personal situation of employees well.
For example, we can use the mobile phone to fill in the home office work environment, after reporting and summarizing, the management can clearly understand how many employees have difficulty working from home, and where the difficulty lies in.

Made by FineReport
Download template
After summarizing, we can present the results on the dashboard through analysis.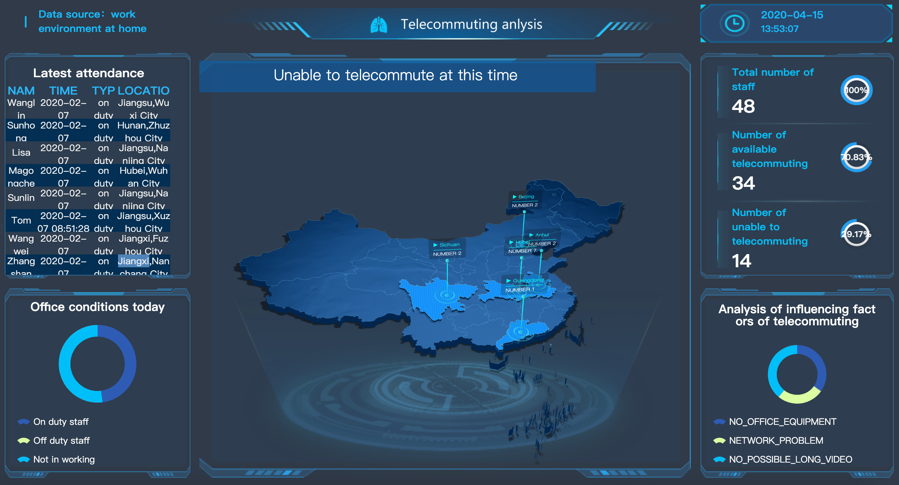 Made by FineReport
Download template
There are still many scenarios for uploading information on the mobile phone, and you can refer to Mobile Data Collection: What it is and what it can do.
The same data visualization can also be applied in hospitals, and medical staff can understand the current number and use of medical materials through the large screen, and find shortages in time.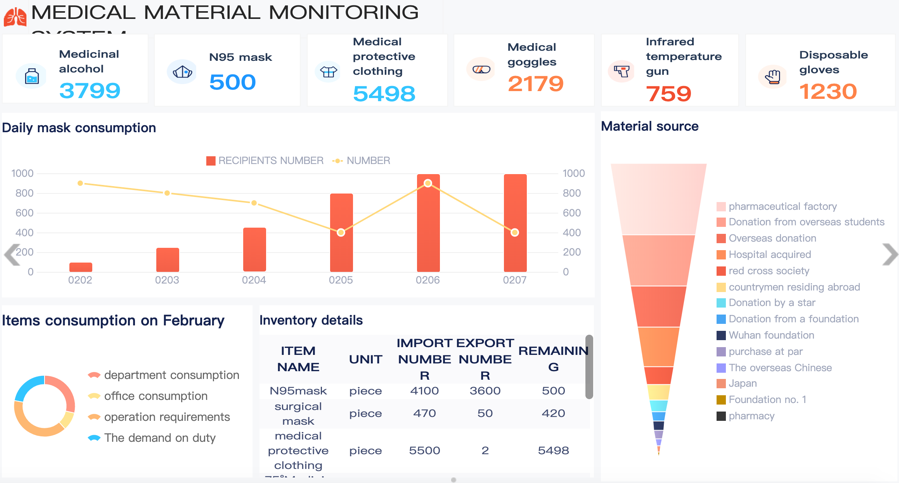 Made by FineReport
Summary
According to the current situation, we may have to continue to work from home for a long time, but this is what we must do. I believe that soon we will be able to usher in the inflection point of the epidemic and resume normal life!
Follow FineReport Reporting Software on Facebook for more information!
You might also be interested in…