Report Builder Introduction, Tutorial, and Alternative
Report Builder is a report creation tool provided by Microsoft. It supports developing build dashboards and paginated reports based on data from various data sources with less effort. It is suitable for business users who prefer to work in a stand-alone environment instead of using Report Designer in Visual Studio / SSDT.
Today, this article will introduce the basic tutorials of Report Builder, its pros and cons. And I will share some similar tools if you are looking for an alternative to Report Builder.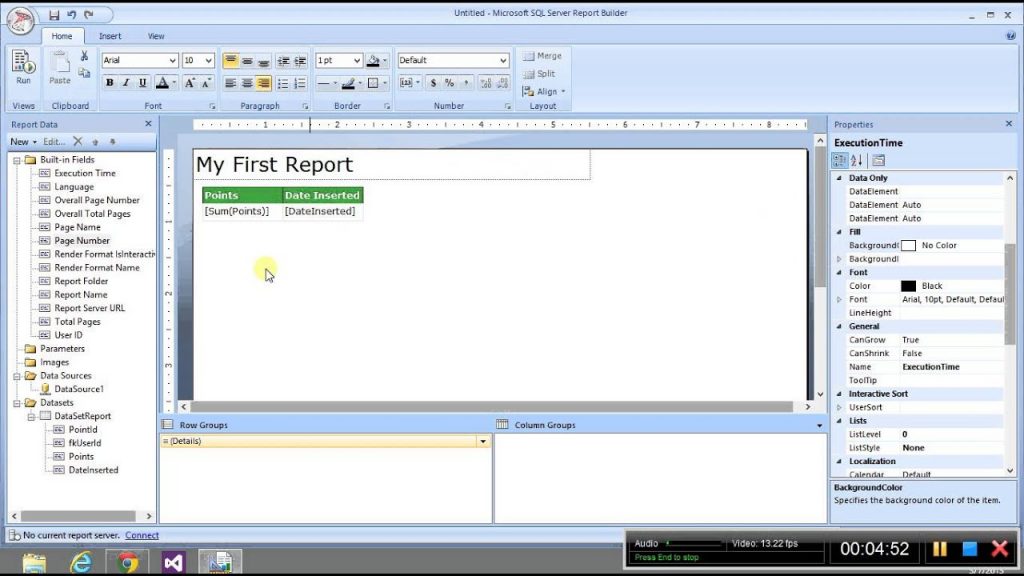 Report Builder Tutorials
When you create the reports in the Report Builder, you need to create a report definition, which specifies what data to retrieve, where to get it, and how to display it. The report processor would then take the report definition, retrieve the data, and combine it with the report layout to create the report. You can then preview the reports in Report Builder or publish the reports to a Reporting Services report server.
The Pros of the Report Builder
Report builder certainly has its strengths. The following are a few of the key benefits:
The Price is Right: It is free if you use Microsoft SQL Server.
It Provides Powerful Visuals: You can create impressive-looking reports through various supported components: maps, gauges, indicators, charts.
It Supports Multiple Databases: Users can connect it to many data sources such as Microsoft SQL, Oracle, and Excel without learning about the underlying relational database structures.
It allows Report Subscription: Report Builder supports data-driven subscriptions. You can set automatic delivery of reports to the right users by pushing them directly to each user via email.
It's Well Supported: Report builder has a vast support community globally.
The Cons of the Report Builder
Though Report Builder can be a great tool in the right environment, it does have some disadvantages. These cons include:
It's Resource Intensive: Report Builder can be resource-intensive to use and can take up many of your server's resources, especially when you run reports of large size.
It only runs on Windows: Report Builder only runs on Windows. Some companies may not want to bring a Windows server into their environment.
Separate Mobile Views: You need SQL Server Mobile Publisher and do extra work if you want to generate reports that display properly on mobile devices.
The Interface is Outdated: The latest version provided many improvements in the interface, allowing views to display in most modern browsers, but the visualizations are still basic.
The Best Alternative
If you are looking for an alternative to Report Builder, you can't miss the FineReport, a professional reporting software designed for enterprise reporting. It can make up for the drawback of the Report Builder and has many distinctive advanced reporting features.
Let's discover why it has been implemented in 28000+ reporting projects covering 233 sectors and trusted by 11000+ clients globally.
A simple drag-and-drop operation mode
One-click connection to the data source
2. Excel-like drag-and-drop mode
3. Quickly create a web report without additional learning or code knowledge.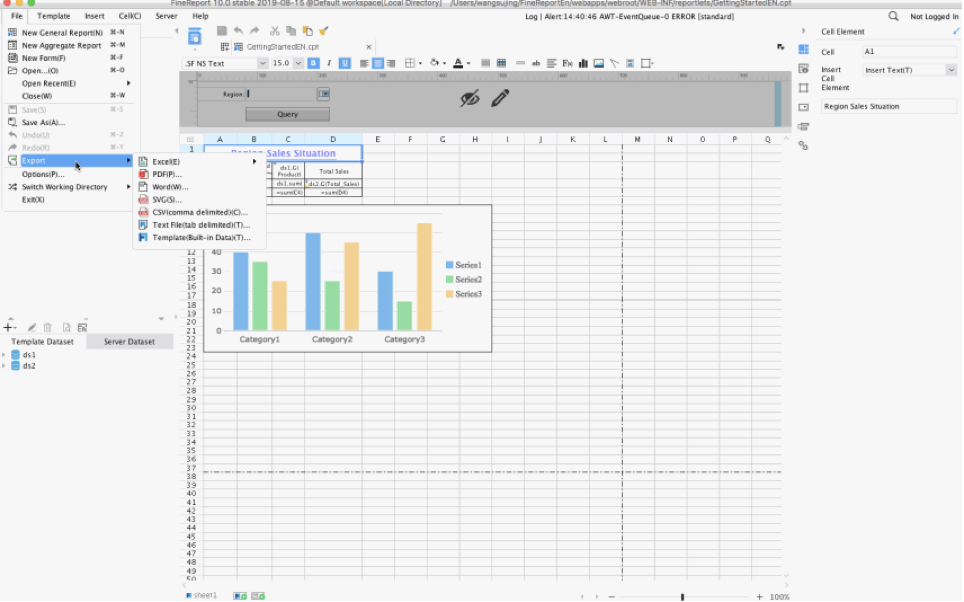 Flexible data reporting design
1. General Report: for traditional lattice complex report
2. Aggregation Report: for irregular reports
3. Dashboard: for making dashboard
Three unique types of reports allow you to design reports of various functional styles to meet various data analysis scenarios' needs.
Cool visualization and interaction
1. 15 types of Self-developed charts
2. More than 50 chart styles
3. Smooth dynamic interactions and personalized chart configurations create a variety of cool visualizations.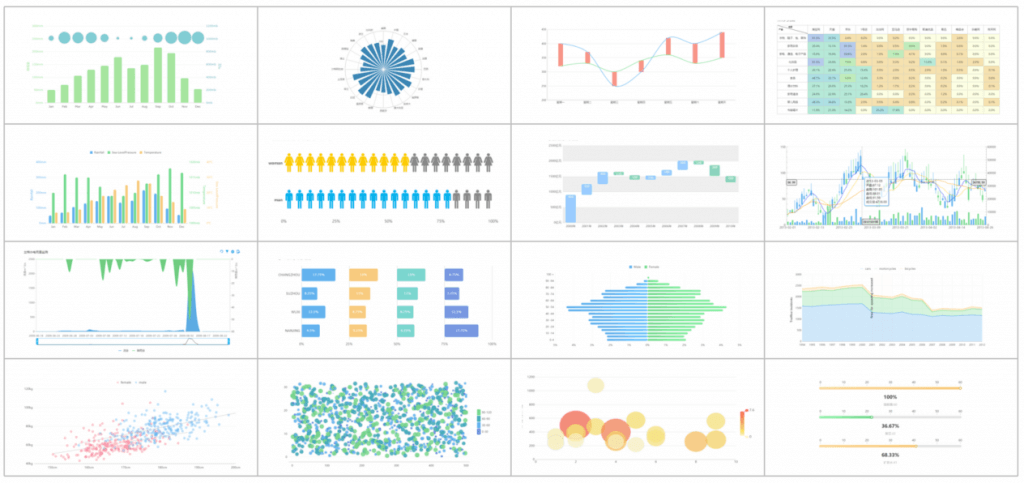 FineReport supports data entry of massive data volume via the online forms.
1. Comprehensive data validation ensure the correctness of the data format
2. Massive data volume fill-in is supported by rich widgets
3. Intelligent data submission control satisfies customized submission requirements
An enterprise-class report management platform
1. Unified management of users, data, reports, and permissions with the help of FineReport's data decision system.
2. An enterprise-level reporting platform to complete data centralized management.
Perfect multi-screen application
Compared to the Report Builder, the report display on mobile devices in FineReport is more convenient.
1. Enterprise-wide data visualization management.
2. FineReport provides a one-stop solution for PC, mobile, and large screen.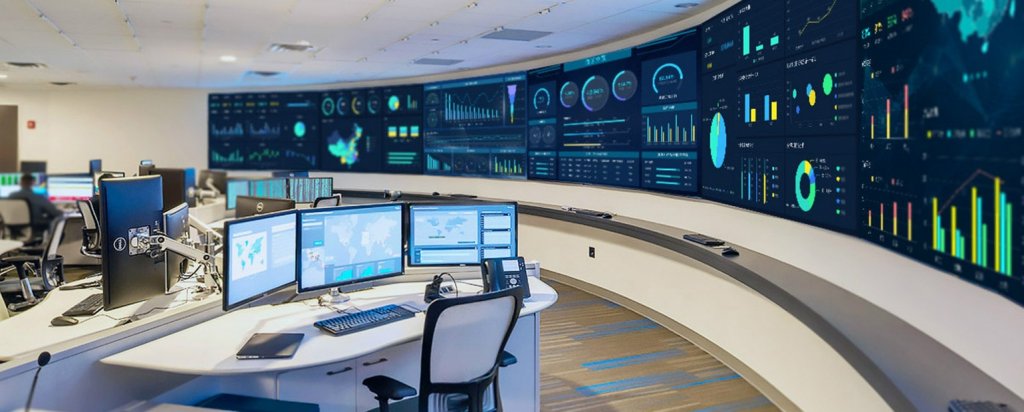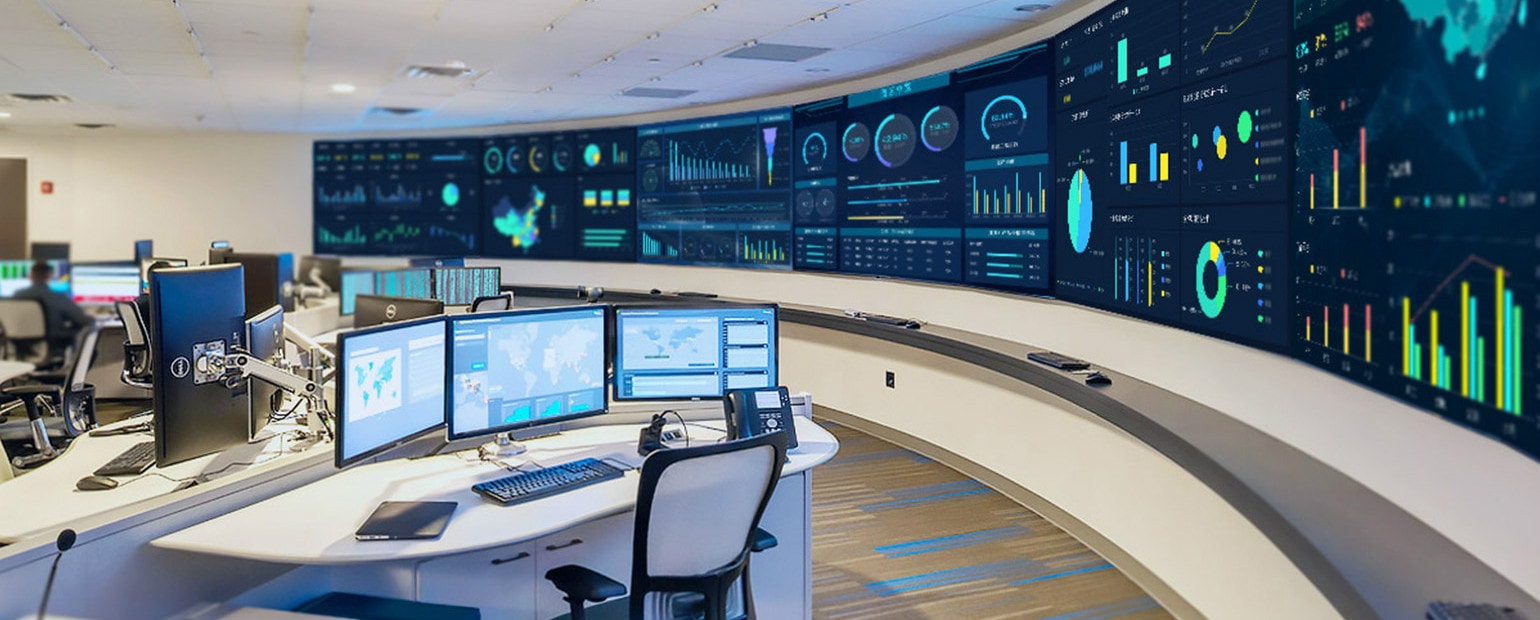 Flexible integration and deployment
1. Pure Java construction, easy to deploy in multiple ways
2. Flexible integration and invocation with other systems
3. Provide performance and risk control solutions
4. Easy to operate and maintain
Click here to download FineReport for free use. And you can also follow FineReport Reporting Software on Facebook for more information!
You might also be interested in…
What is SaaS Reporting? & The Tools You Can't Miss
Dynamic Reports: Examples and How to Implement it Easily?