Grand Pharma Achieves A Refined Permission Management through FineReport
1. Customer Introduction
Grand Pharmaceutical Group Co., Ltd.'s main business includes pharmaceutical preparations, pharmaceutical raw materials, intermediates and other products. Group annual sales income is up to 57 million US dollars, and the volume of foreign exchange earned by export is 15 million US dollars. It has the ability to produce 200 million pieces of liquid preparations, more than 40 billion pieces of solid preparations and more than 4,000 tons of pharmaceutical raw materials each year.
2. Cooperation Background
Grand Pharmaceutical Group has many business systems. Prior to using the industry solution of FineReport BI and reporting tool, the Group had a number of data barriers and problems: data analysis and integration capabilities, unified data planning capabilities, and data values for leadership decision making. At the same time, the business department's data needs can not be met, the IT department's workload is getting heavier, and the demand for mobile data analysis and data visualization is becoming more and more intense.
The financial accounting reports are a typical example. Grand Pharmaceutical Group is using the Yonyou NC financial system. Although it can meet the basic needs of financial reports, but there are some functional limitations, which led to some restrictions and difficulties for enterprise management supporting. Below we list some financial management issues.
1) The current financial reports are independent of each other. Linkage among production data, supply data and sales data from the existing systems can not be achieved. Inter-company data can not be correlated. All these make it difficult for the company managers to see unified, complete and intuitive financial data, and it is difficult to display operational and management data from various financial topics and dimensions.
2) The current financial system doesn't have process management function(reporting). So the business process can not realize the informatization, greatly reducing the efficiency of business processes.
3) The company's business continues to expand, leading to rapid growth of business data. At the same time, due to the strengthening of enterprise management, business reform and adjustment often occur. The data collection, data synthesis and financial reports production have been unable to keep up with the speed of business development. It can' t provide timely, accurate and comprehensive business data analysis and display business operation state based on business adjustments.
4) In the existing system, the access interval is very inflexible, can not meet the needs of business changes.
3. Solution
Grand Pharmaceutical Group uses FineReport BI and reporting tool, a great dashboard software, to build multiple business module systems. Using these systems, business managers can have full control of a variety of business activities, timely and accurately understand their status and trends, assess their effectiveness, and find the problems and risks. FineReport BI and reporting software supports data importing, multi-level reporting and other features, and achieves a refined permission management through building a unified reporting platform.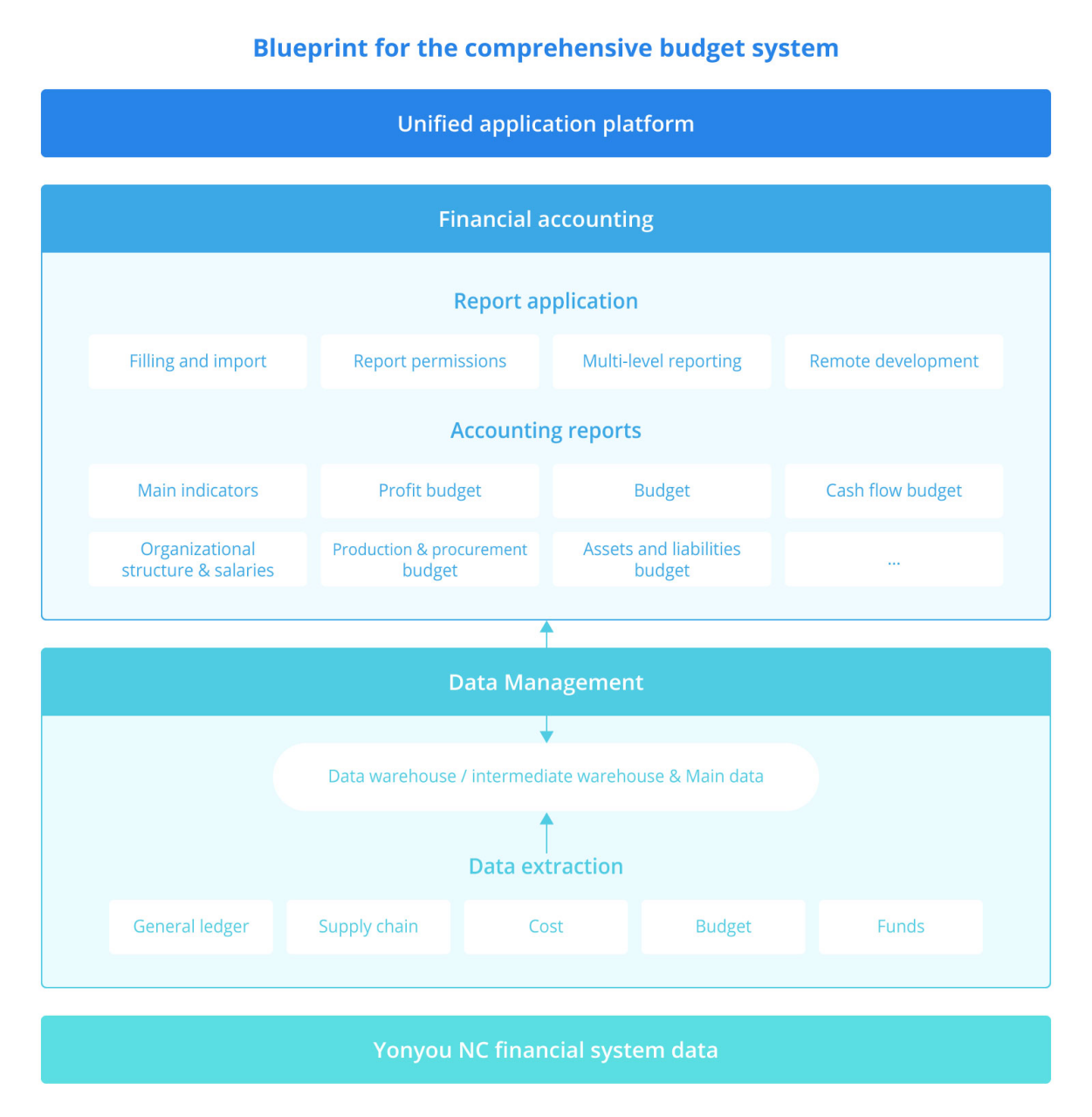 Up to October 2015, Grand Pharmaceutical Group's IT department has developed more than 300 various types of reports, divided into nine categories including budget management, financial management, sales management, purchasing management, receivables management, production management, cost management, HR management, integrated management and data filling . They involve the Group and all the member companies.