Why You Should Replace Excel with a BI Reporting Tool?
What's Wrong with Excel?
In our daily work, which involves tables, charts, data analysis, and data processing, Excel must be our first choice. But when it comes to some more complicated data processing work, you need VBA to help, and it often takes a lot of time to learn VBA well. And when the amount of data becomes larger, Excel's processing efficiency will become very low. It's time to change a BI reporting tool.
When you encounter seven or eight dimensions and nearly ten thousand data, how to deal with it? Hundreds of rows of data let Excel crash directly… At the same time, as the business of the enterprise continues to grow, multiple task lines cross, and the summary tasks increase geometrically…
It is not that Excel cannot complete such tasks. Excel is unique as personal office software, but it is still insufficient for commercial use. The main reason for this is the processing speed. The role of excel is more reflected in the lightweight database and calculation.
Business people who understand IT may use SQL to solve. Or directly find programmers to write code, chart production, analysis, charts, data entry, modify and delete interface, all can be developed by the program with high efficiency. But for most employees, if there is a BI reporting tool that can directly solve the data addition, deletion, display, interactive analysis, mobile display, and office collaboration, would you be interested?
Here I want to introduce FineReport for you.

Why You Should Choose a BI reporting tool?
Simple and Easy-to-Use Interface
FineReport is a reporting tool similar to Excel but far more beyond Excel. After dragging and dropping, you can easily draw various forms of charts, it also supports formula editing to filter data. You can easily create a dynamic report without code.
In addition to the following common charts, FineReport also supports heat maps and other charts with more wonderful visual effects. You can download and have a free trial.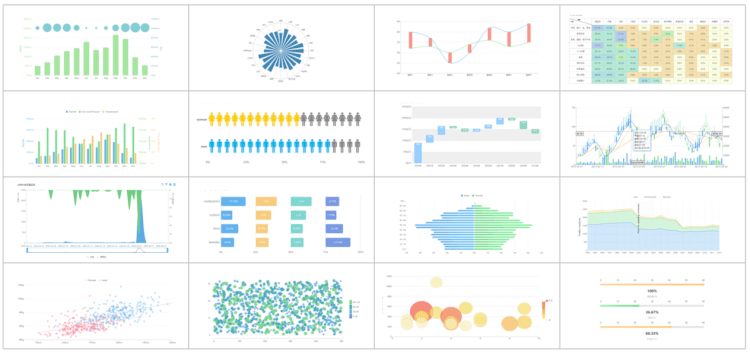 Flexible Data Parameter Query
In many cases, we need to query and filter data based on conditions. In Excel, we usually have to write complex formulas while correlating data from different reports, and use pivot tables to accomplish these functions. However, in FineReport, you only need to bind data fields and filter controls (radio, checkboxes, etc.) by setting parameters. The parameters can be edited in JavaScript for more complicated situations. The query conditions can be entered through the interface to control the content and form of the report, and then export and print.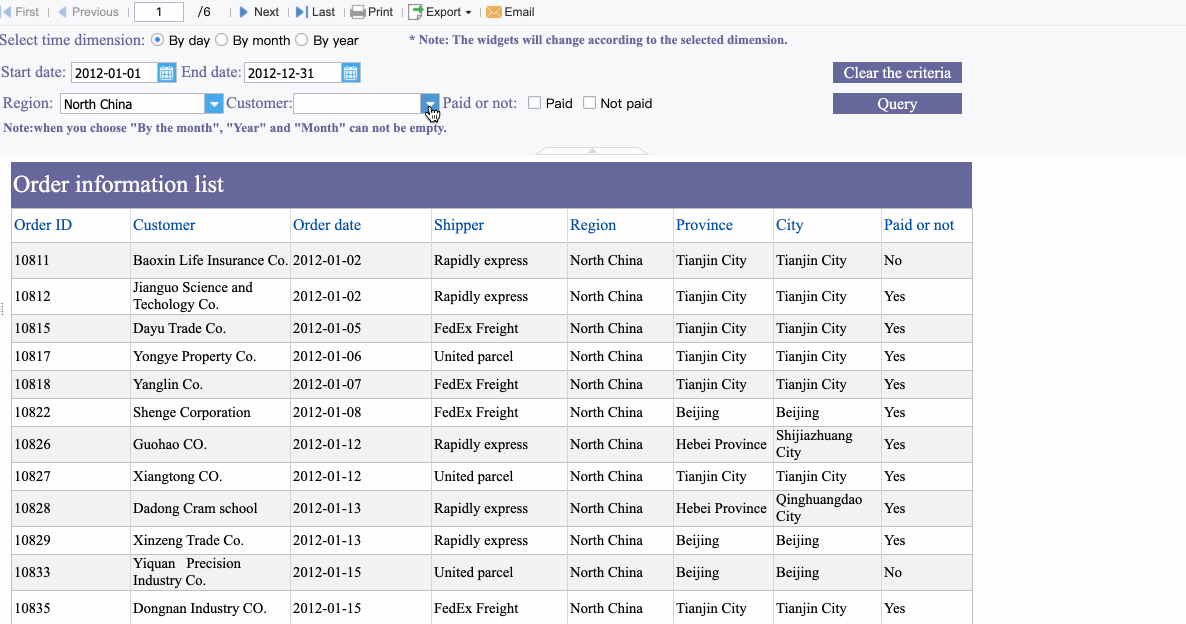 FineReport also supports drill down to view specific data. There is no need to set up a complex pivot table to query the relationship between tables, the logic is clearer, and the efficiency of business personnel to view data is greatly improved.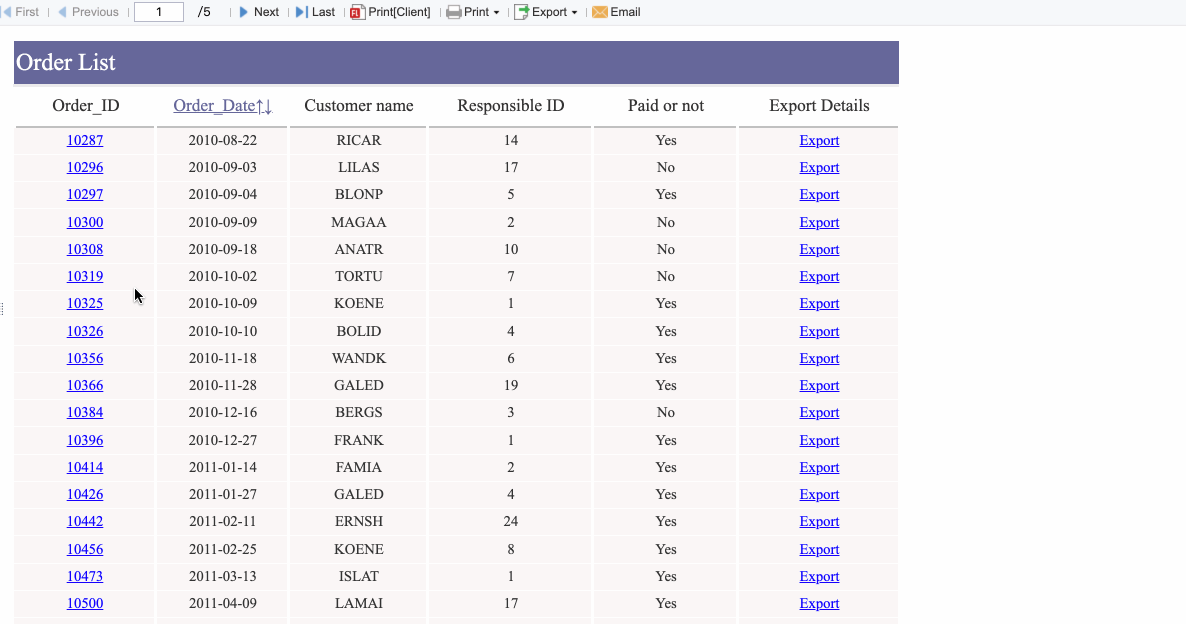 Useful Data Entry to Replace Repetitive Work
One disadvantage of making an Excel report is that it is often necessary to recreate the entire report because of some new data. The data entry function of FineReport can easily solve this problem. The input data consists of controls, text controls, numeric controls, password controls, single checkboxes, web pages, files, etc. The control corresponds to the data field. With this function, you can collect data and allow users to add, delete, or modify the database. For data quality and data security considerations, you can also verify the data entered.
If the information filled in is not accurate, you will be prompted to modify it when you submit it.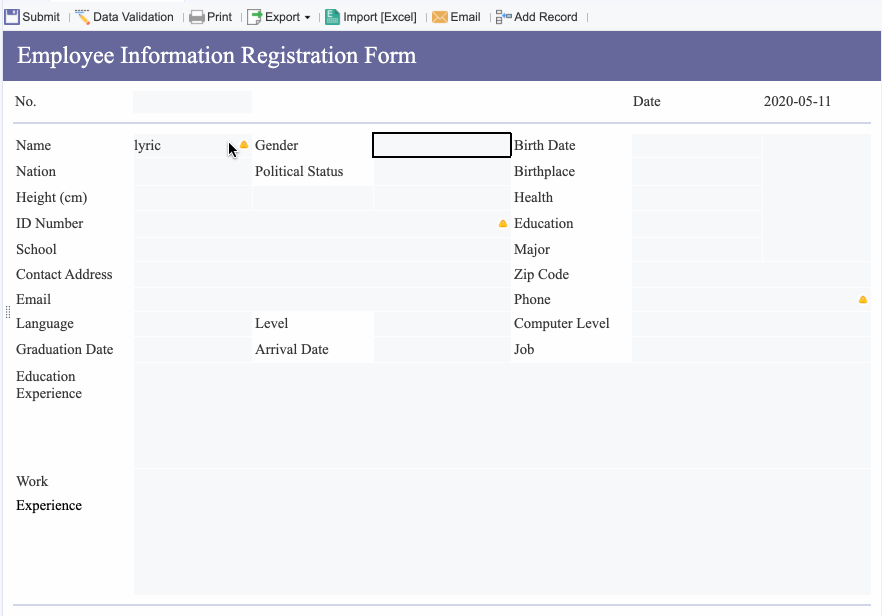 Comprehensive Dashboard
The cool dashboard needs to be designed and displayed through FineReport's decision report. You can design the interface by dragging and dropping report blocks, chart blocks, and various controls. We provide a lot of dashboard  tutorials, you can refer to:
How Beginners Make a Cool Dashboard?
The dashboard made by FineReport has extremely strong interaction, and also supports the drill-down function. Business personnel can better understand the logic between data and improve the efficiency of processing business.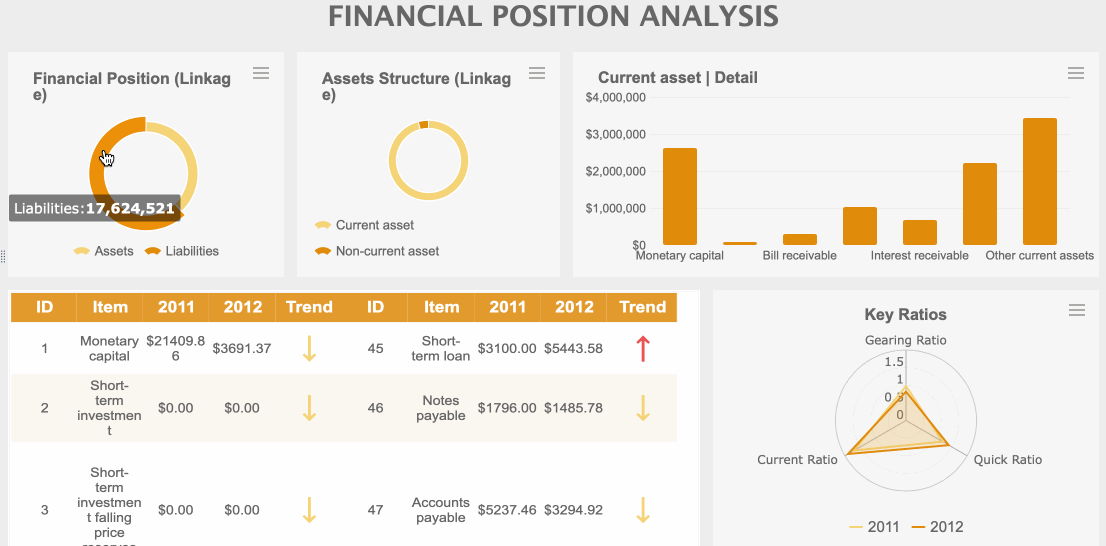 One disadvantage of using Excel to create charts is that it is very inconvenient to view reports on mobile phones, not to mention modifying reports on mobile phones. The mobile version of FineReport supports the self-adaptation of the mobile terminal of the report. All the data can be seen at a glance. Anyone can view the report data anytime and anywhere. Also, employees can report the data by filling in the information on the mobile phone.
Mobile Report of epidemic information
Summary
An easy-to-use BI reporting tool can help companies reduce the management burden, help employees free from repeated work, improve work efficiency, and help companies achieve greater profitability. If you are still using Excel to make reports, and want to change a more convenient report tool, the free personal version FineReport should be a good choice.
You might also be interested in…
3 Types of Reports That Business Analysts Need to Learn