6 Best Reporting Tools for Social Media
Why We Need Reporting Tools for Social Media
More and more people are working on social media operations recently. Facebook, Twitter, Instagram… Massive traffic data and user behaviors data is too large for administrators to handle. At this time, you can't help but ask if there is a good reporting tool, which can help process massive amounts of data and visualize the processed data to help make decisions? There are many reporting tools on the market that help manage social media, so which one is more suitable for your needs?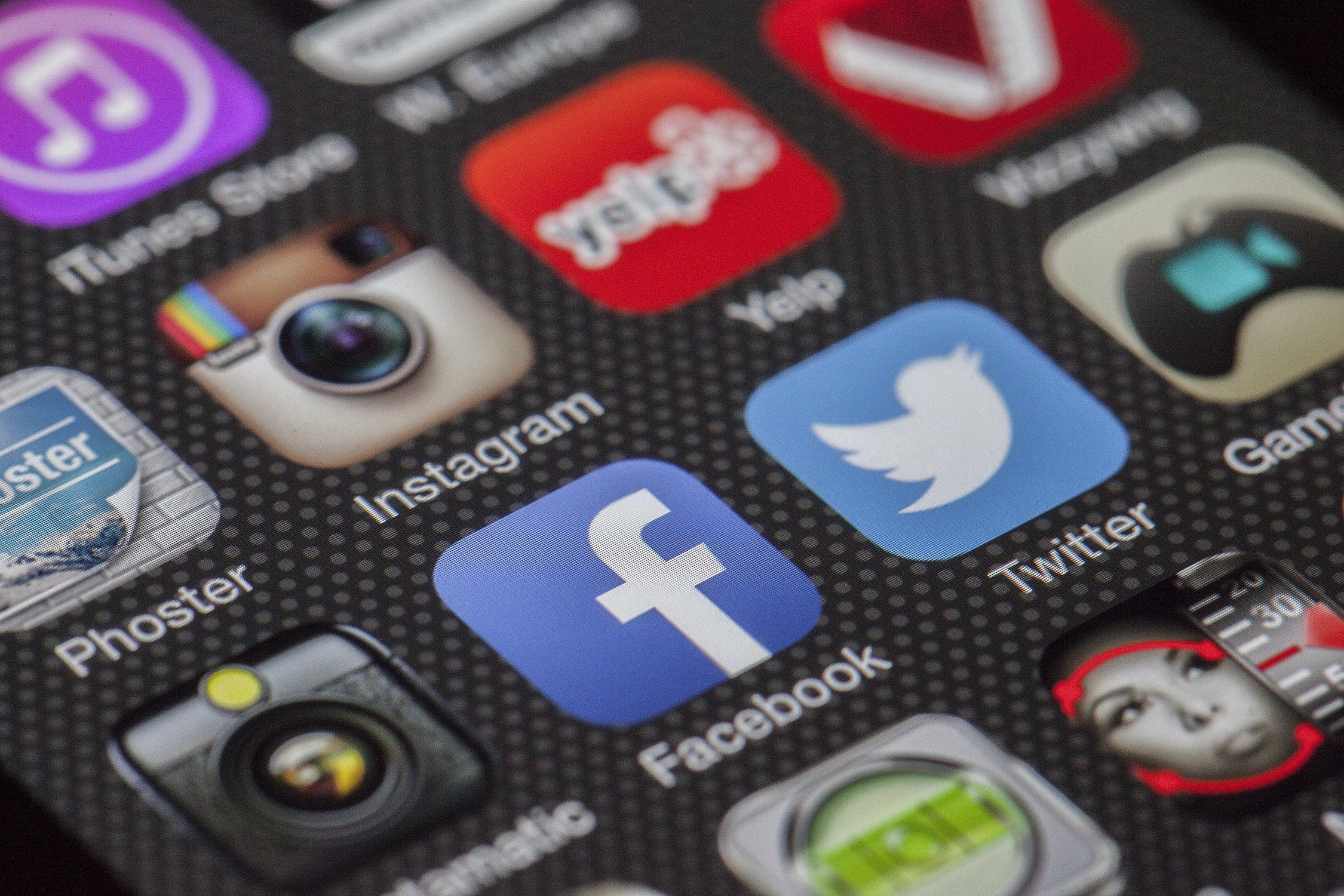 Here I have summarized 6 easy-to-use reporting tools to help you process your data in five minutes and develop marketing solutions efficiently. If you have any useful reporting tools that I don't mentioned here, please feel free to leave a comment.
6 Reporting Tools that You Can't Miss
From Google
Google Analytics should be a web traffic management tool that everyone knows, and it can clearly tell you about recent traffic trends. As long as you put a small piece of JavaScript code provided by GA on the page you want to view, whenever you run this page, the relevant data such as the country of the viewer and the keyword will be sent to the GA server, and these data will be integrated into an easy-to-read report to the webmaster.
At the same time, he also supports the generation of traffic analysis reports, you only need to set some key indicators, then you can easily get the key data processing results you want.
By the way the most important thing is that the basic version is completely free!!
FineReport is a powerful data analysis and visualization reporting tool. From data entry to data processing to data visualization, it can be easily done, and it supports a variety of chart to display data, the unique cool dashboard provides better visualization than simple charts.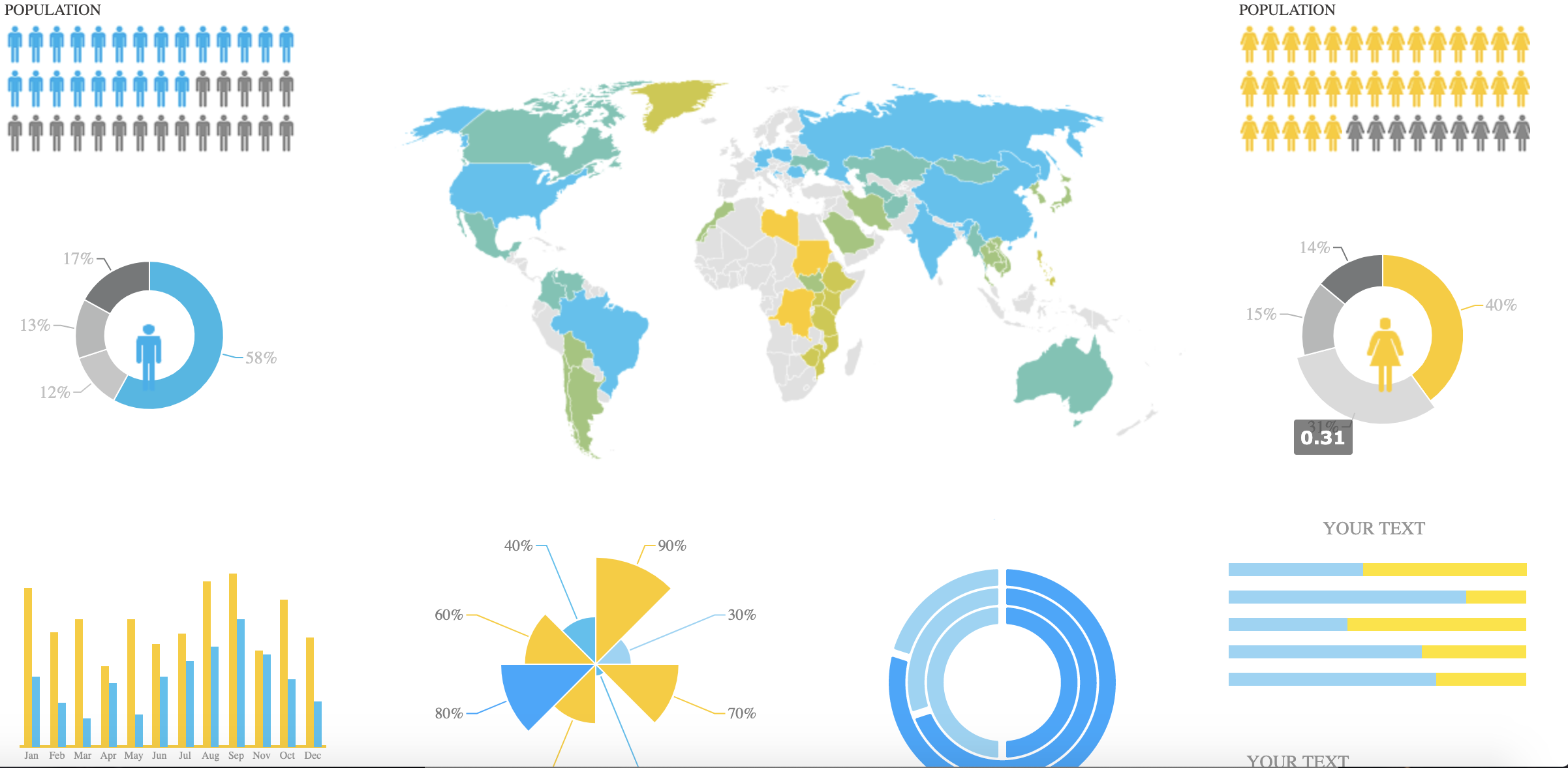 The above picture is a website access user information map produced by FineReport. Through the excellent visualization of the dashboard, you can see the geographical distribution, gender and occupational distribution of the recent web page visitors. As long as the indicators you need can be clearly displayed on the big screen, you can even do the linkage display, click the corresponding module to view the corresponding data.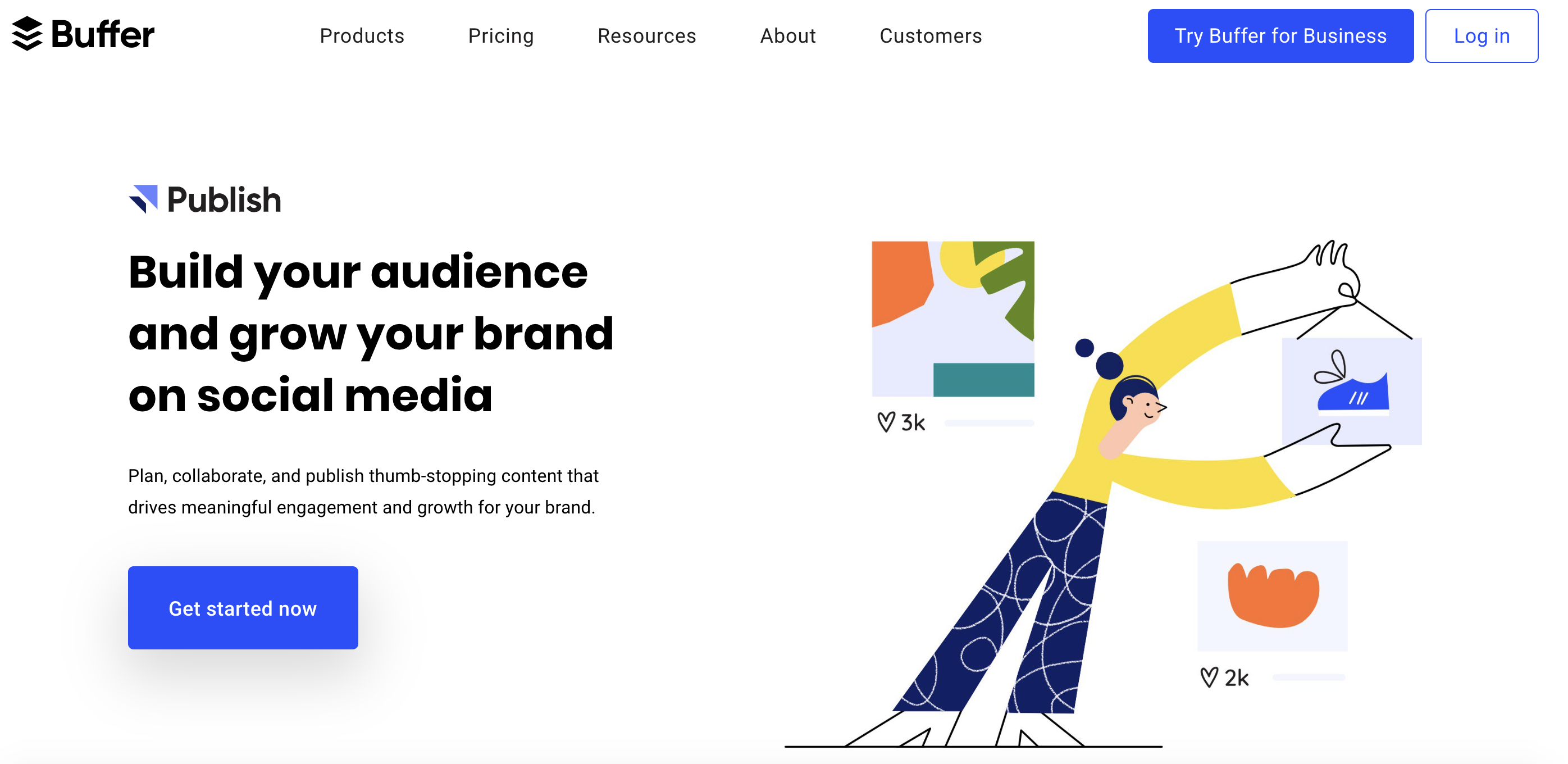 Buffer is a handy social media content management tool that can be bundled with multiple social media platforms and scheduled to send posts. In addition to this, it also has the ability to reply to comments and analyze interactive data. It can help you get in-depth insights to grow your brand on social media via one dashboard.
According to various functions plan, the cost is also different.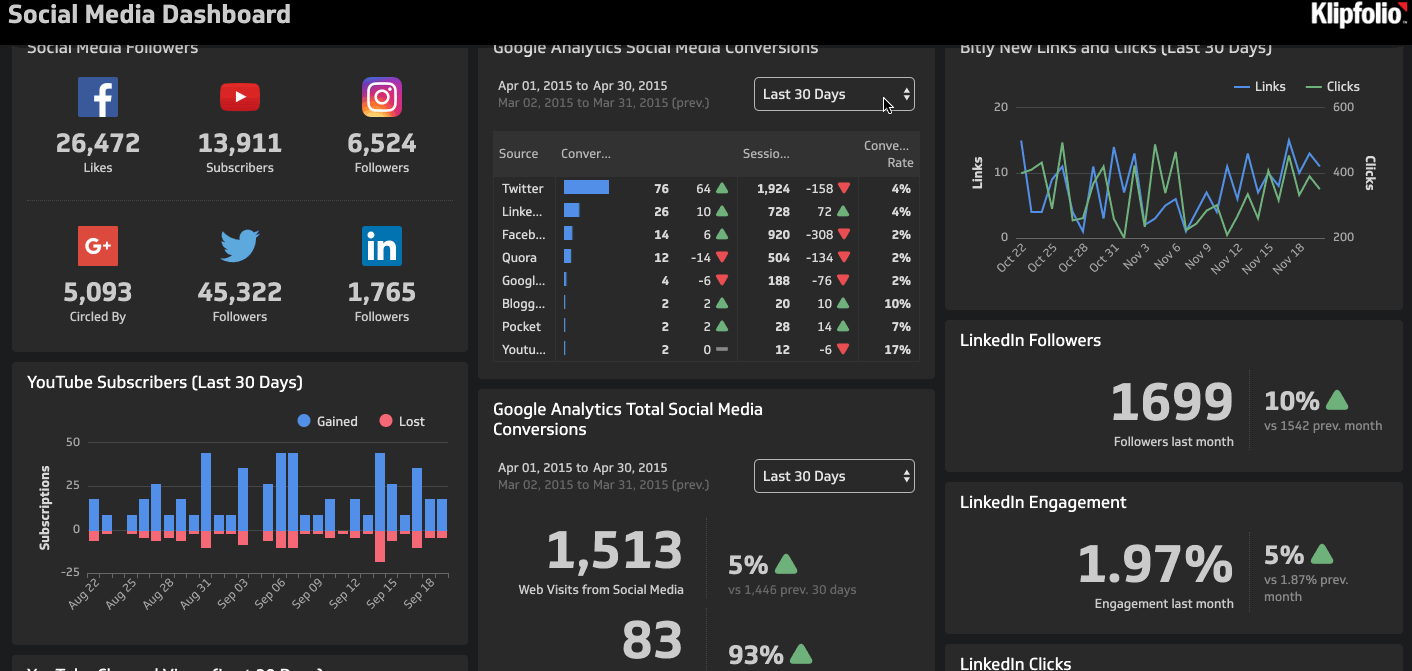 Klipfolio is a BI reporting software for data driven people. It supports many kinds of dashboard templates for uses like business, social media management and so on.
Considering that this article is mainly on social media. I will focus on the social media dashboard template next.
To be simple, it has dashboards for content effectiveness analysis, keyword performance analysis, SEO competitor analysis, Facebook Ads analysis… You can definitely find the template you want in Klipfolio.
The best advantage of Klipfolio is it is very flexible to connect to multiple data sources at once.
Whenever your data lives in the cloud, spreadsheets, on-premise servers, or anywhere else, its pre-built connectors and REST API have you covered.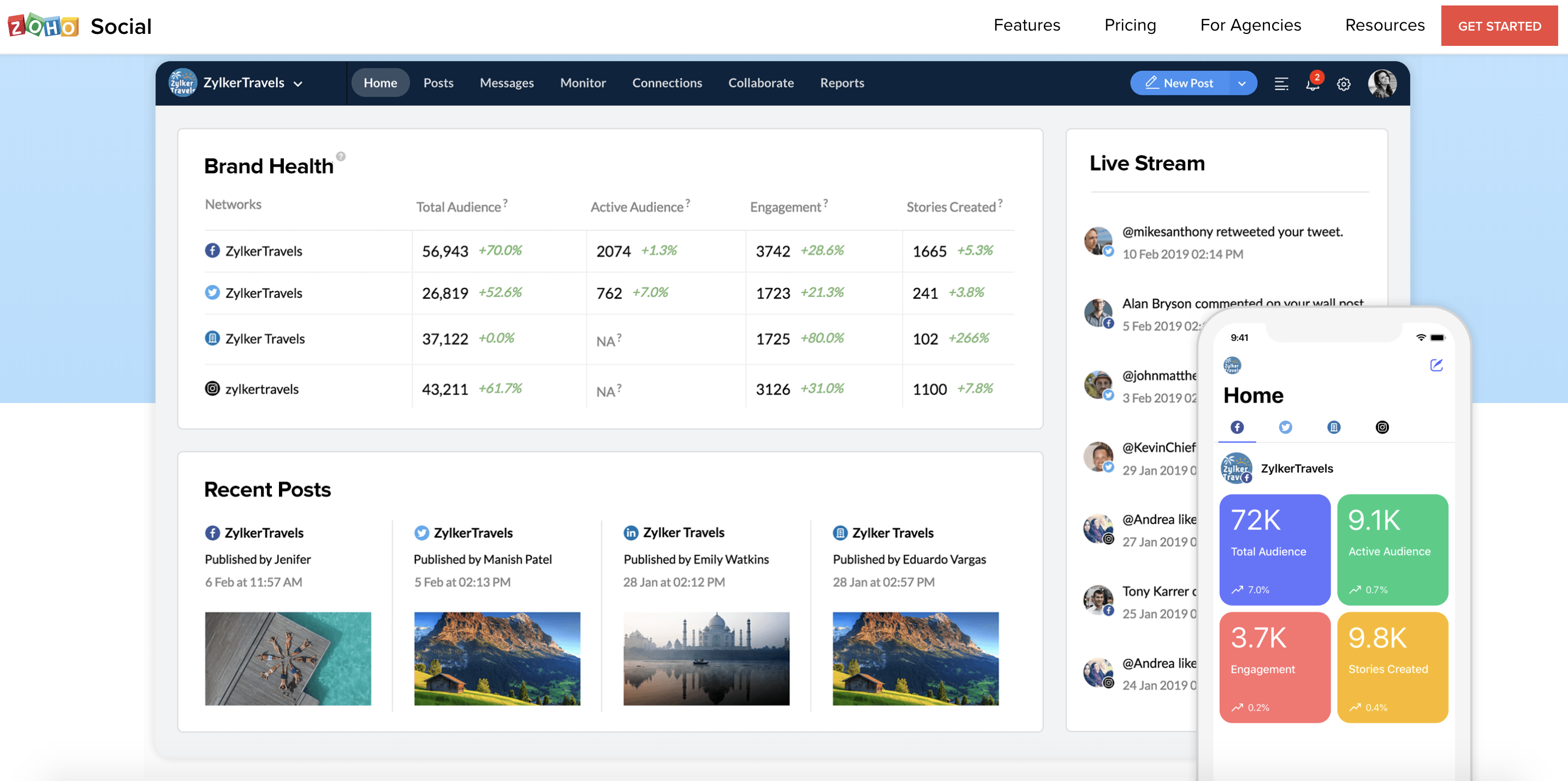 You must know ZOHO, it is an office suite to run your entire business. But do you know ZOHO social? It is a sub-product under ZOHO, which is also very powerful.
It has four main function:
Schedule: It can help you schedule the content in different platforms and post them in the time you have set, which can save you a lot of time.
Monitor: You can create columns to track reviews, keywords, or mentions. This function can help you discover and participate in relevant conversations across social channels in time.
Collaborate: I think this is the most "ZOHO" function, which is also an outstanding function which differs from others. You can work with your team on all things social. In addition to discussing social content design with group partners, you can also add different roles to them, such as Facebook page administrators, to make social media management more team-based.
Analyze: ZOHO Social supports stats and analytics about the connections. In addition to basic traffic reports, you can also set up custom reports and schedule reports to see your social media interactions anytime, anywhere.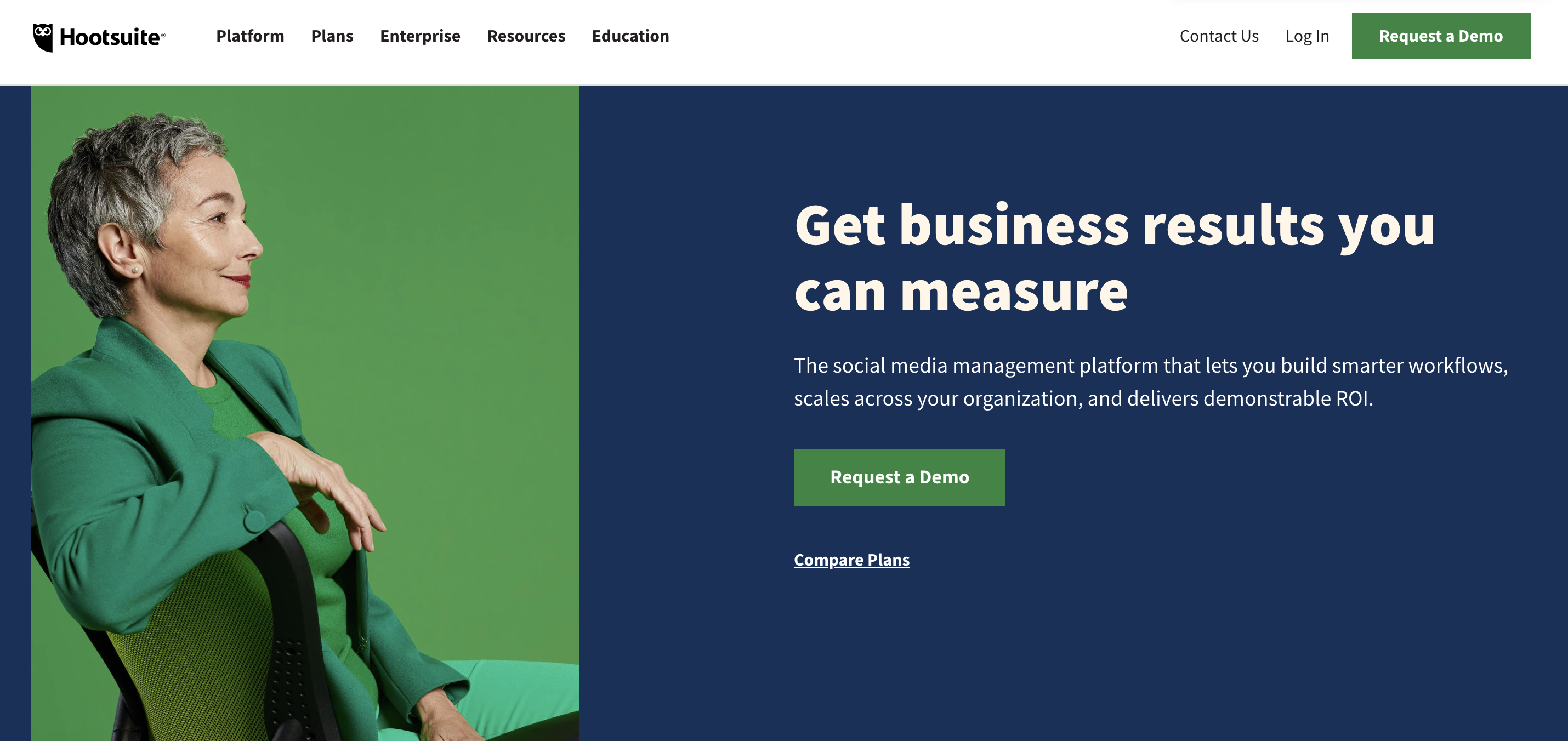 Hootsuite is also a social media management application. It supports Twitter, Facebook, Google+, WordPress, Instagram, Pinterest and YouTube. It has more functions than ZOHO Social. The most distinctive feature is content curation, you can create search streams by hashtag, location, or keyword to find compelling and curate content that you can share on the fly. This is an efficient way to make your content unique and more attractive.
In addition, it has a very intimate feature to keep your account secure. When your account has an abnormal login, the system will send you a warning via the mobile app. And, you can set different permissions for different people to prevent unnecessary trouble caused by operational errors.
Conclusion
In the era of big data, data analysis is almost ubiquitous in our lives. In the company, various financial statement analysis helps us make quick and efficient decisions. In life, the massive amount of social media data tells us the latest information. The data we obtained, if not processed by the reporting tool, is complex and irregular, and it is difficult to obtain valid information from it.
But with the help of the proper reporting tools, everything becomes very simple and efficient, the decision-making layer can make decisions quickly and reasonably, also, social media administrators can get tips for optimizing web pages or social content through reports.