Overview
Human resources are the most valuable resources of a company. Human resources management can provide the power for the enterprise development and get the most value of human resources through the scientific human resource planning, job design, salary system, training system, etc.
The use of reporting tools has greatly enhanced the efficiency and accuracy of human resources management.
HR Efficiency Analysis
Through the query report made in FineReport BI and reporting tool, we can easily find the sales per customer, sales per employee, sales per salesman and sales per 10 thousand salary bill of any branch in any month and year.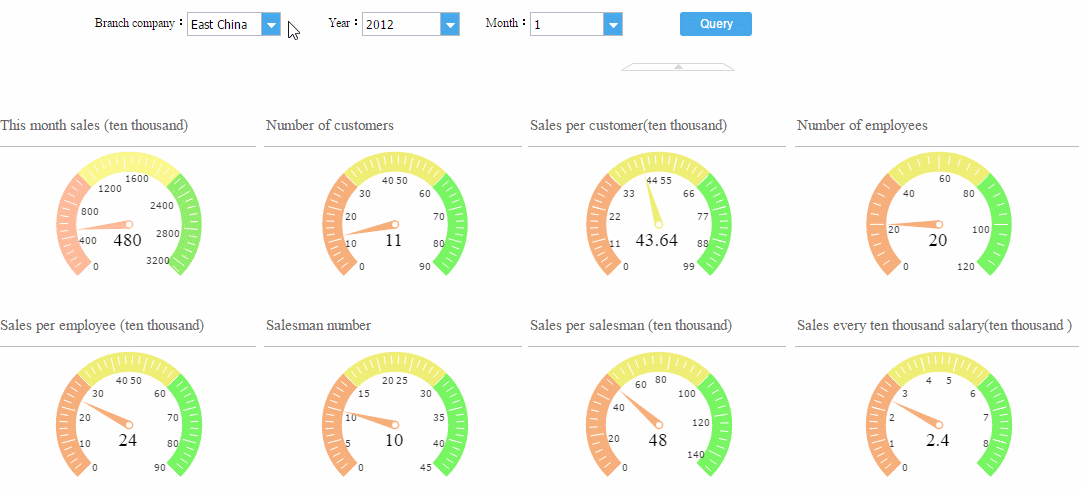 Staff Composition Analysis
With the FineReport BI and reporting tool, we can analyze the composition of all our employees. As shown in the following data visualization, click on any of the branches, you can see its staff composition, including age, gender, type of contract, education, major, position, position level, professional permits and skill levels.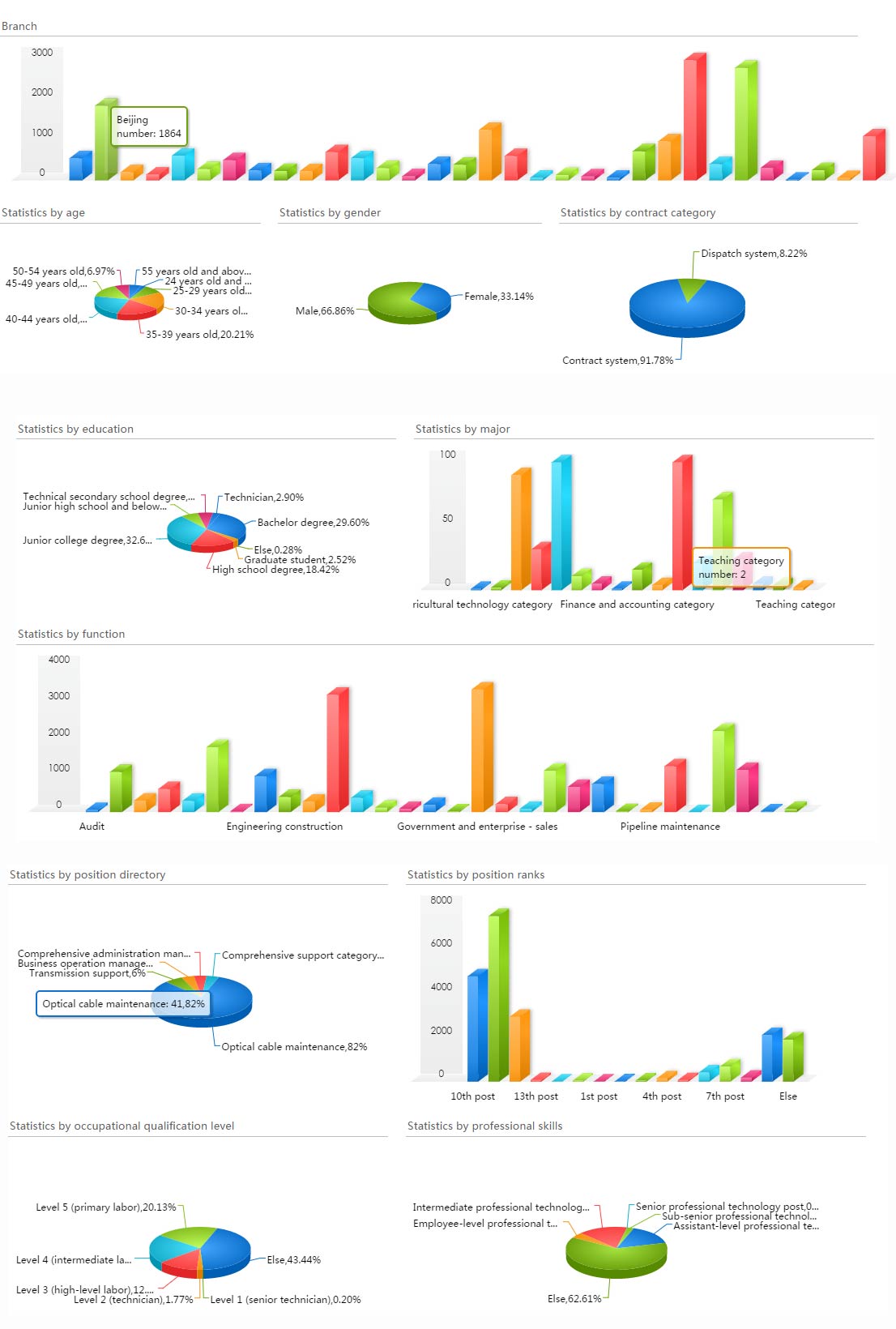 Key Person Analysis
In human resources management, we need to pay special attention to those key persons. Here is a chart of key person analysis, including company level, positions, and the comparison between key persons and all staff.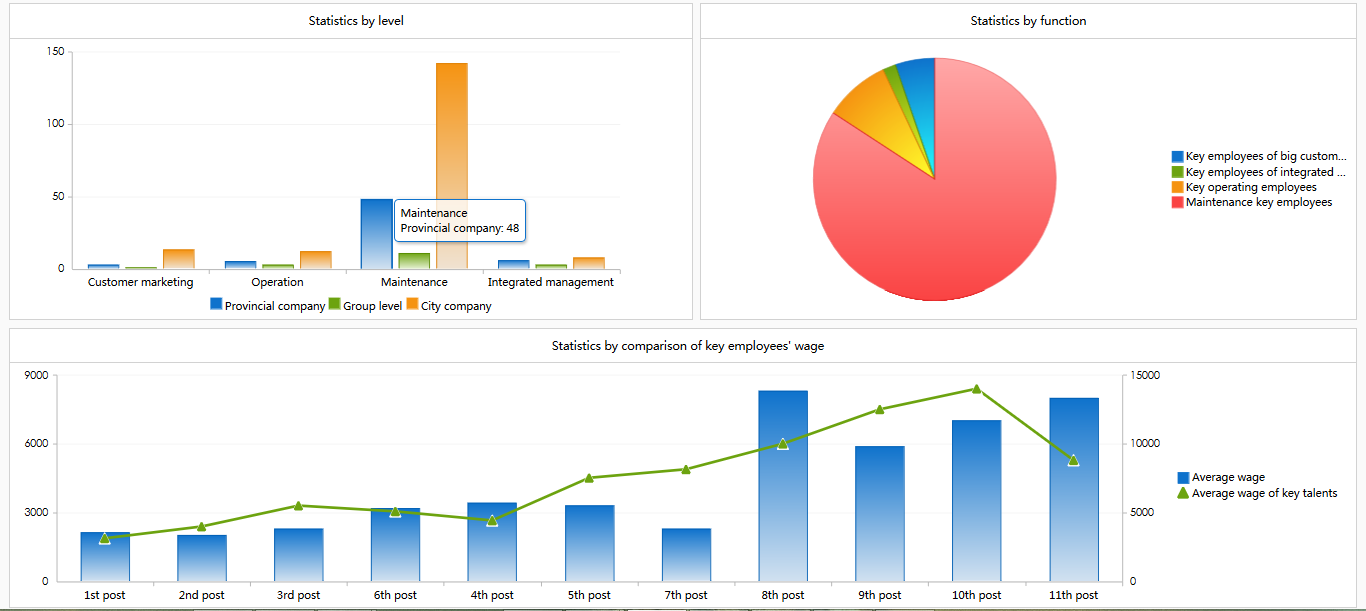 Employee Training
Staff training is a very important part in the inheritance and recognition of company culture and the continuous improvement of staff ability.
We created the following report with FineReport BI and reporting software to understand the key information in training including the total training costs, the proportion of training costs in company costs, the proportion of employees trained, the proportion of training content and the feedback from various departments.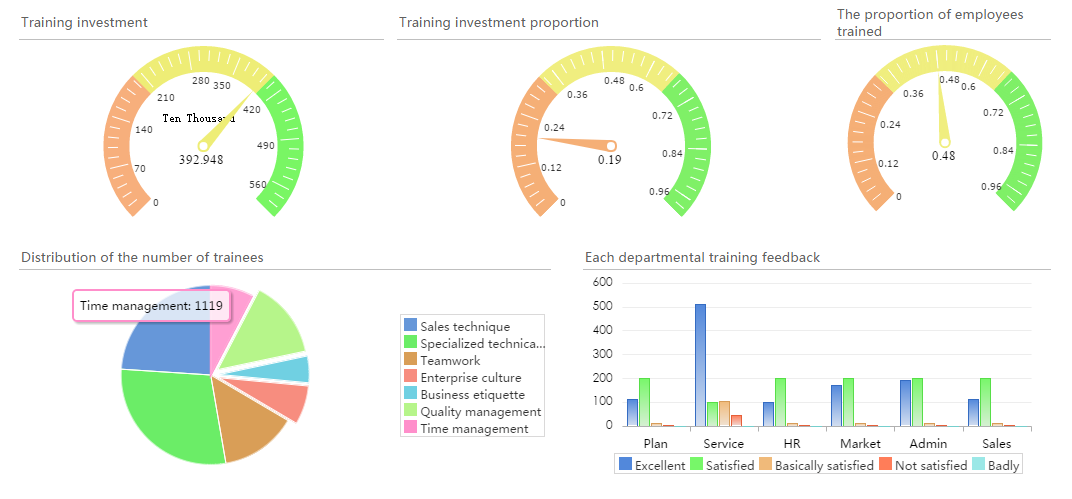 Staff Changes Analysis
Staff changes play a very important role in human resource costs, human resources planning and stability of enterprises. Managers can see monthly staff changes of each branch in time with the following chart.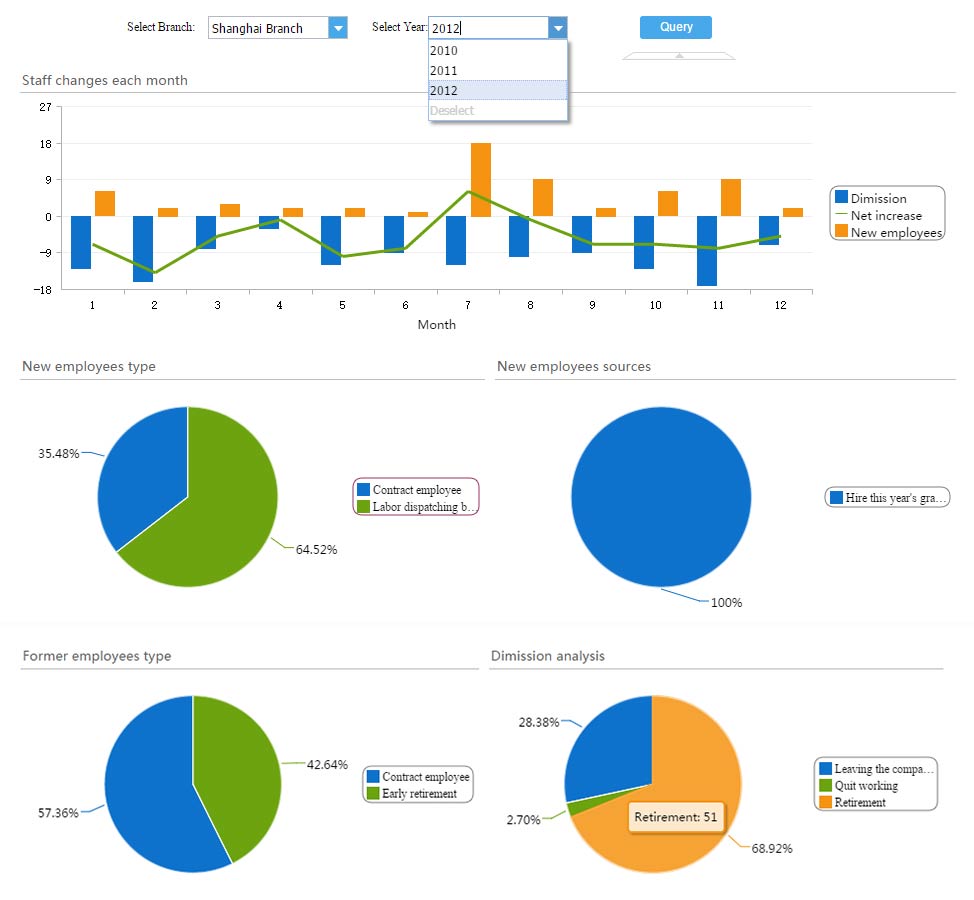 Employee Data Entry Report
Data entry is a common task in human resource management. For example, we need to enter the information of a new employee into the system for further viewing and analysis.
Using the FineReport BI and reporting tool, we can create an employee information filling report to entry the information into the database automatically.