Data Management
Support various data source connections
Export Report:Multiple Export Options, Supports Perfect Export from Designer or Browser
Report Printing: Multiple Print Options to Meet Daily Business Needs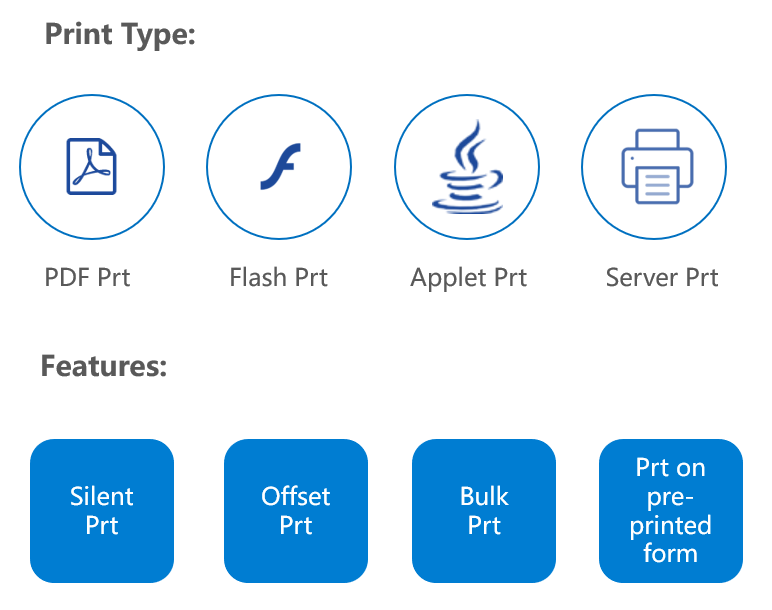 Data Visualization
Self-developed HTML5 Charts: 20+ types and 100+ styles
Data map: Support regional maps, point maps, thermal maps, flow maps and other map effects to display geographic information more intuitively.
Dashboard: Combines analysis components into an aesthetically readable dashboard. Subject-level analysis of data through drill/link/screen operations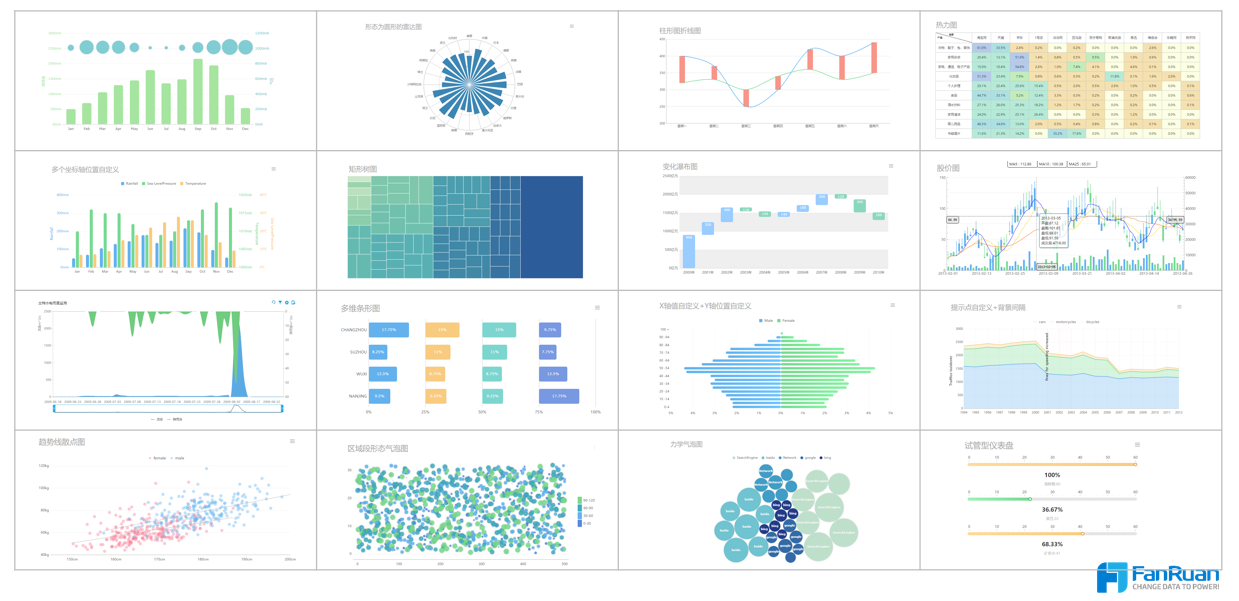 Enterprise management
Unified access: Through the unified application access portal, users of different roles can see the dashboard view and dashboard functions that meet their needs through a portal system.
Centralized management: Provide a unified system management environment for system resources, system configuration, monitoring logs, users, permissions, dashboard templates, and scheduled scheduling in the data decision system.
Industry Solution
FineReport has worked with more than 7,000+ clients in various industries, covering 233 detail areas, such as IT, finance, manufacturing, energy, retailing, transportation, construction, healthcare, service, foreign trade, communications, telecommunications, electric power, government, educational research, etc.
Multi-screen application
Mobile: Can be accessed directly from a mobile browser. Integrated into other APPs, you can call HTML5 parsed reports directly via URL
Big Screen: The management dashboard of all data for the enterprise. Support publishing to multi-scene data on the big screen for visual centralized control